End of December 2014

Las Hadas, Manzanillo
We tried going ashore across from Las Hadas Resort, where we saw the fellows from s/v Offshore Day go in to. At low tide, there is plenty of beach to land the dinghy. There are some waves, however today they were pretty benign and allowed for an uneventful beach landing. We rowed in (because we had already stowed the outboard for our expected passage to Zihua), giving us good exercise and renewed practice at beach landings. The dinghy wheels were still on so we dropped them upon approach, which always helps carrying the dinghy up the beach. Going ashore here at low tide would give one about a five hour window to go to town - climbing the hill through the restaurant/hotel then catching the bus that runs along the road. Perhaps toting a lot of groceries would not be ideal however a coffee or lunch break might be nice!!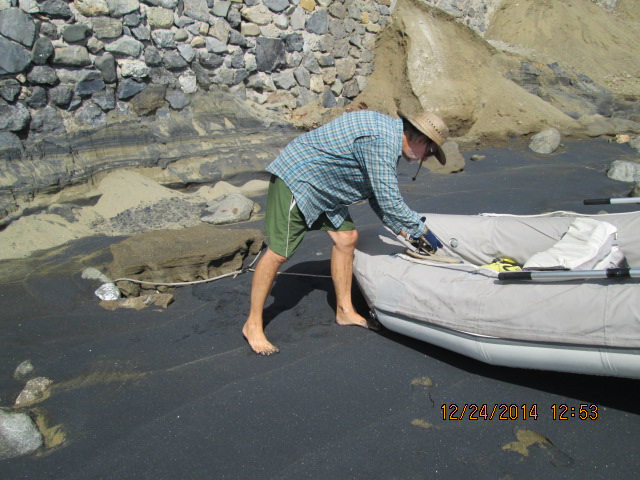 Tied the Achilles dinghy to a rock in case of a rouge wave
Our boat at anchor along with the cat.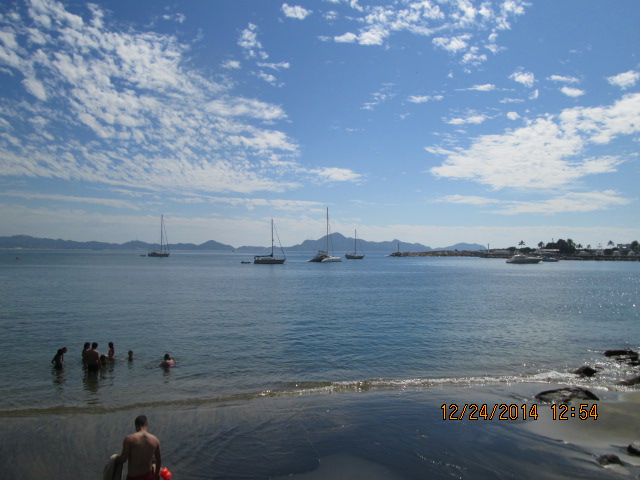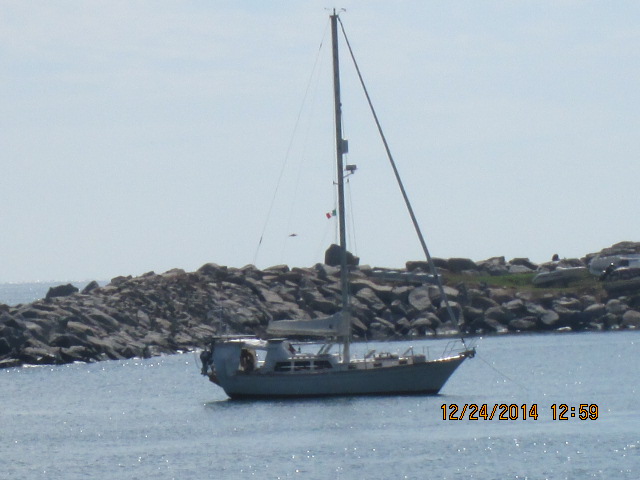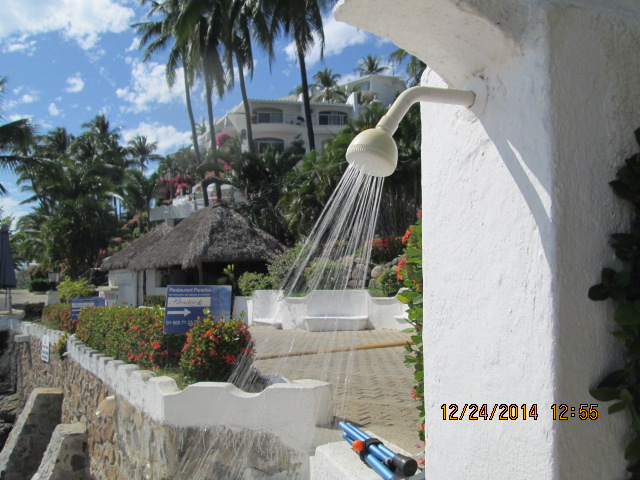 The restaurant/hotel provides many amenities near the stairs! I tested the showers out on the wall and you got to love all the free, fresh, continuous (cold) water. There is a spigot for the feet too (buckets, solar shower bags etc).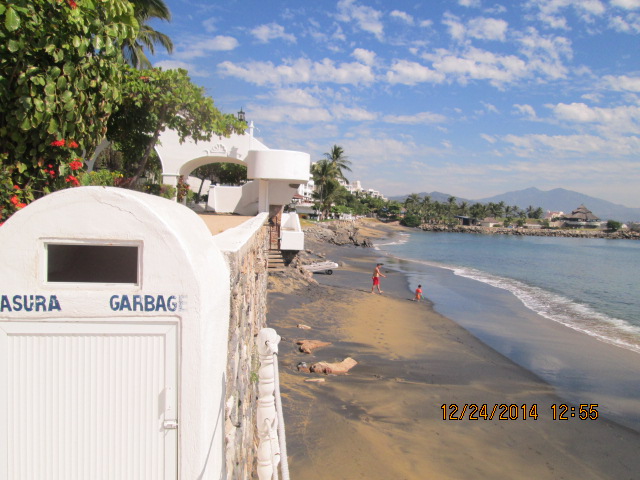 There is also trash drop off! Notice our dinghy in the background.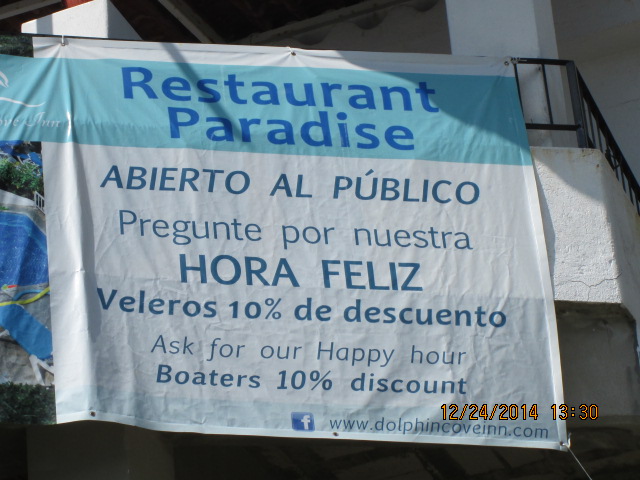 The restaurant above offers 10 percent off for us boaters!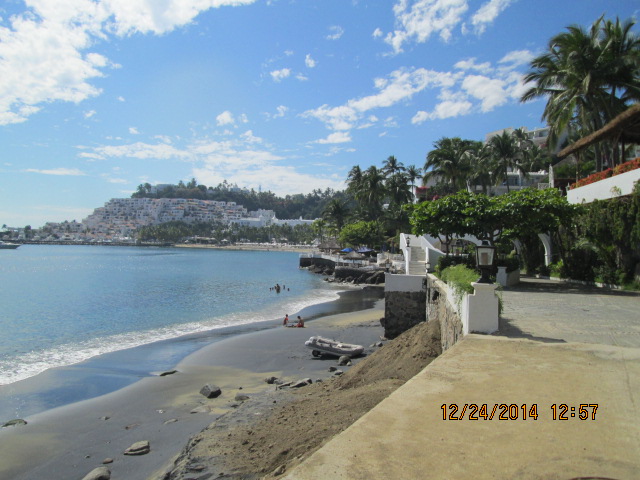 The view over to the

Las Hadas Resort,.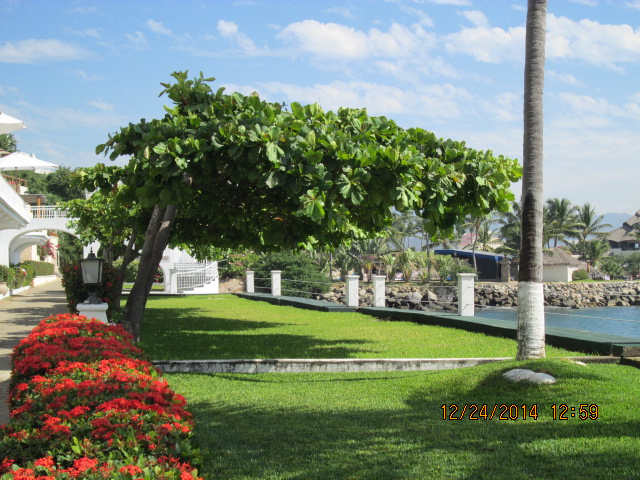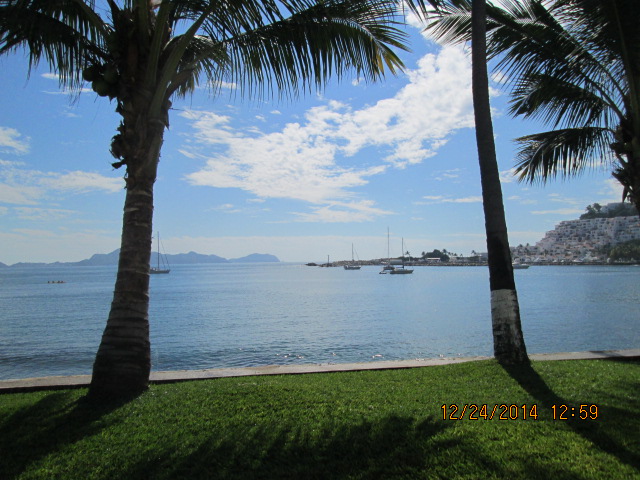 Picturesque view of the anchorage.