End of November 2014 -

Chamela

(Perula Bay)

, Mexico
We had a fine sail out of Banderas Bay and the trip around Cape Cabo Corientes was somewhat lumpy and rolly but we made it just fine. We had some good wind the next day and some nice sailing. We made it into Perula Bay and we are anchored off the town of Perula (Punta Pérula).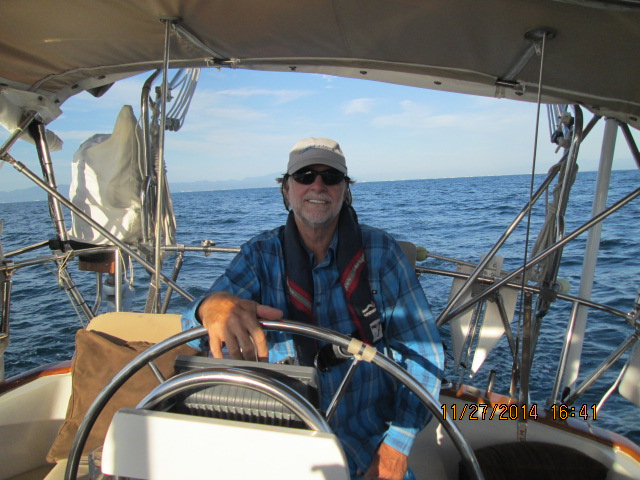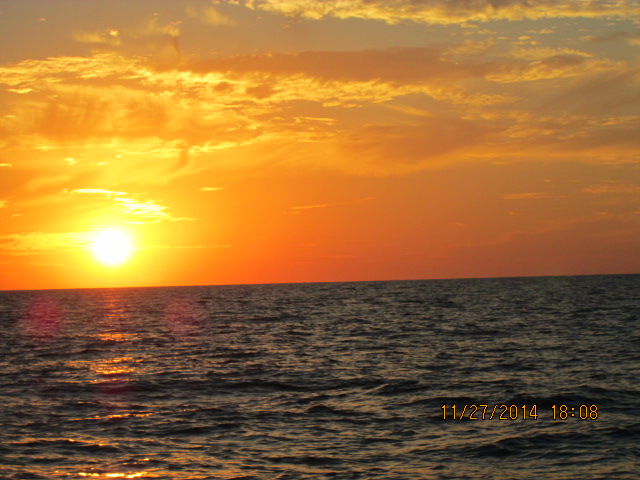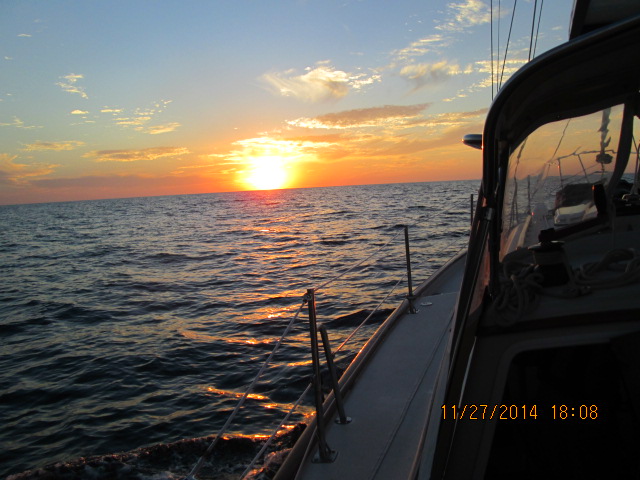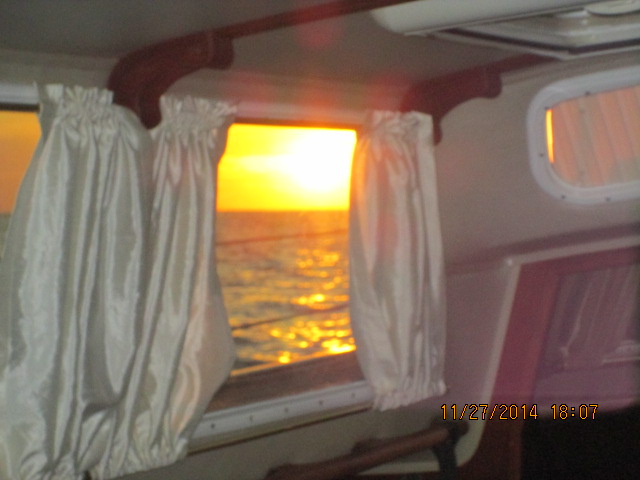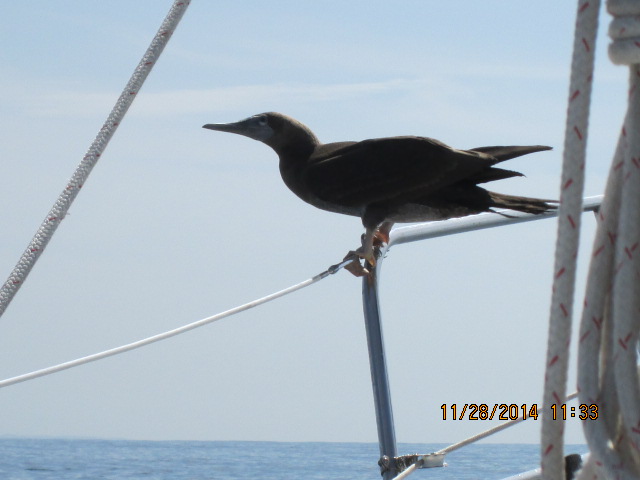 We picked up a hitch hiker along the way.
We have our Magma flopper stopper out and life is good.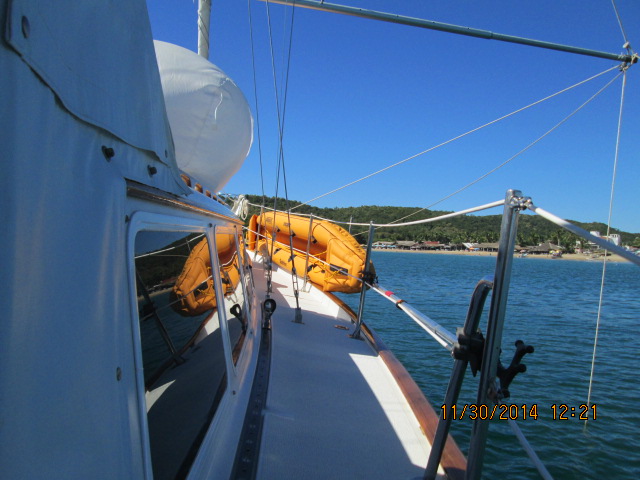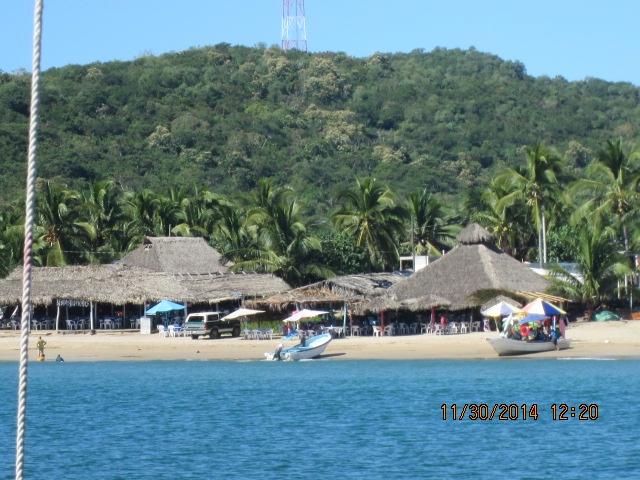 Tomorrow we will go into the beach (with our "toys" - kayak and paddleboard) for a beach landing and then a beach walk with possibly lunch at one of the palapas on the beach.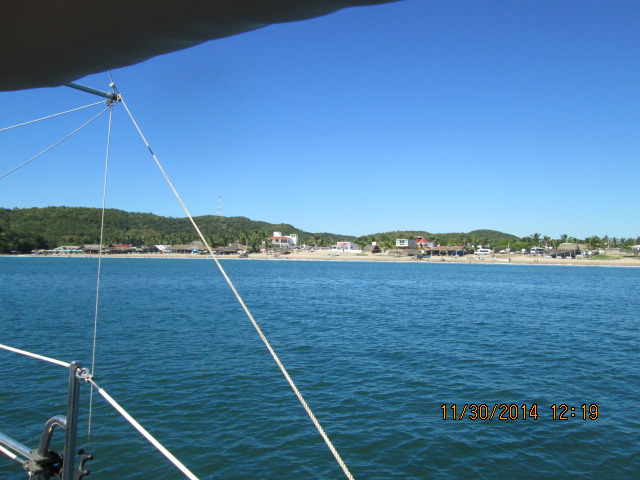 There are mostly locals here and the kids of course love screaming
in the water.
It is a fun vibe and easy living for us here.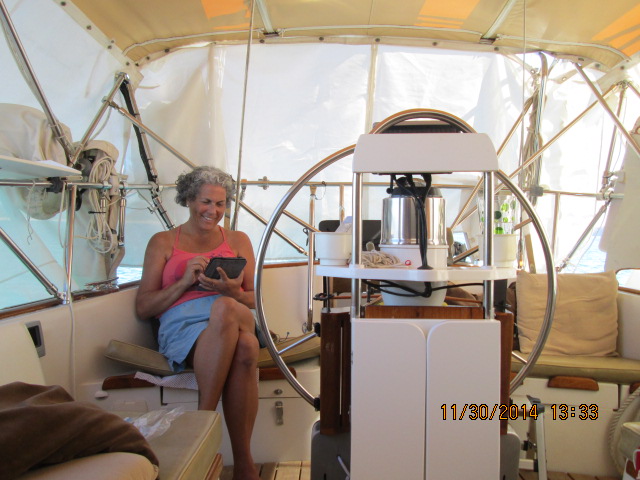 At anchor with Debbie on her Kindle.
Hard not to hang out longer however we are sailing off in a couple days to Tenacatita as there is a good weather window. Our "Banda Ancha Card" is working fine even here. It is a 3G card from Telcel that fits into out USB port on our Windows 7 laptop and I am using it now to post this and get weather grib files.
So far we are the only boat anchored here!