End of April 2014 - La Cruz Anchorage Banderas Bay Mexico
The ice maker will go hand-in-hand with the new blender we will purchase. This summer and next cruising season we will have smoothies and other treats that can keep us cool. The ice maker runs fine off the inverter and our solar panels.
Artys model 286902 127V 60Hz 2.03A 200W this equals about 23.72 dc amps
We are going to make a shelf over the mermaid ac unit in the aft hanging locker and keep it there. It will be out of the way and a good place for weight distribution and it will make ice there. Chill!
The new appliance color "Red".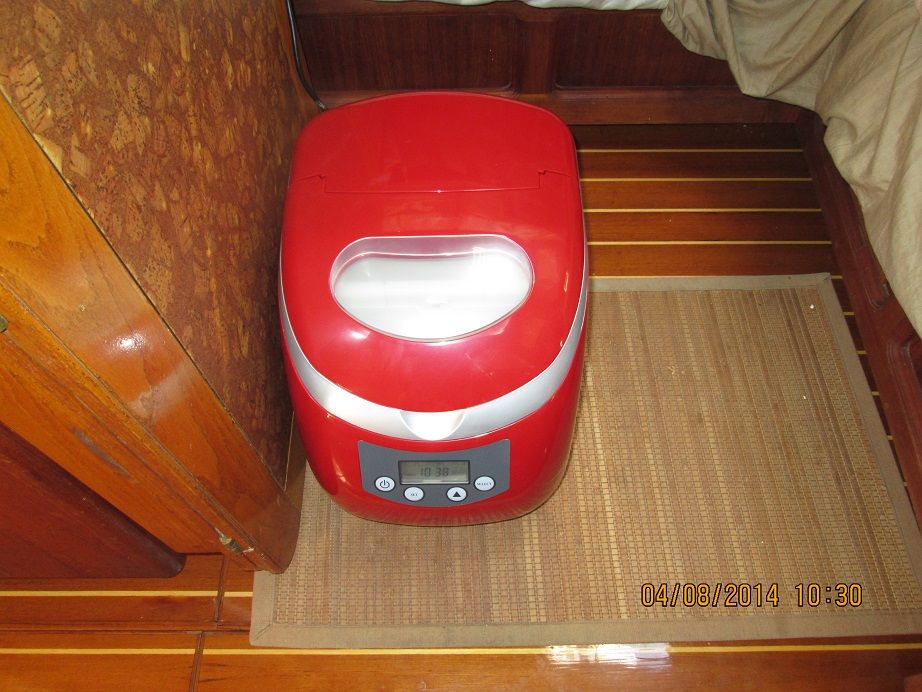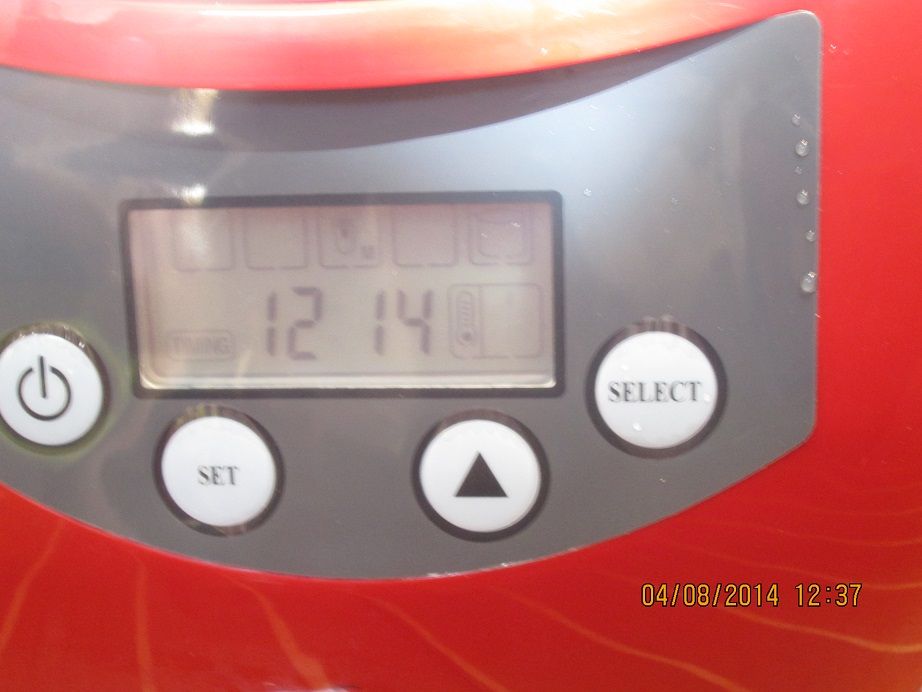 It has a timer and can make three different sizes of ice cubes.