End of August 2015 -

At private slip in Nuevo Vallarta in Banderas Bay, Mexico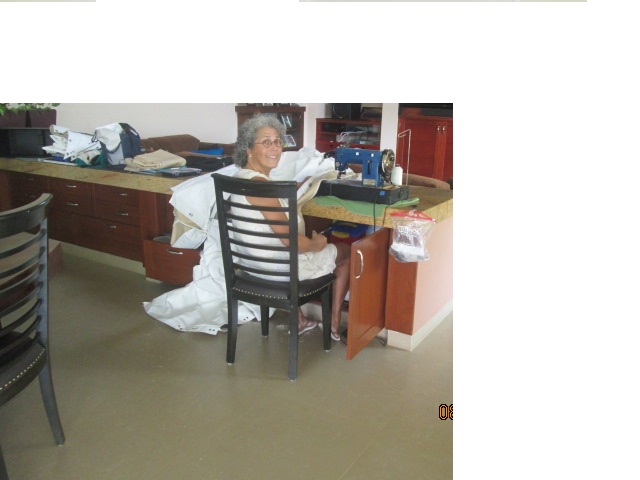 We took our bimini off and are (Debbie) is re-sewing some of the stitching and repairing a patch.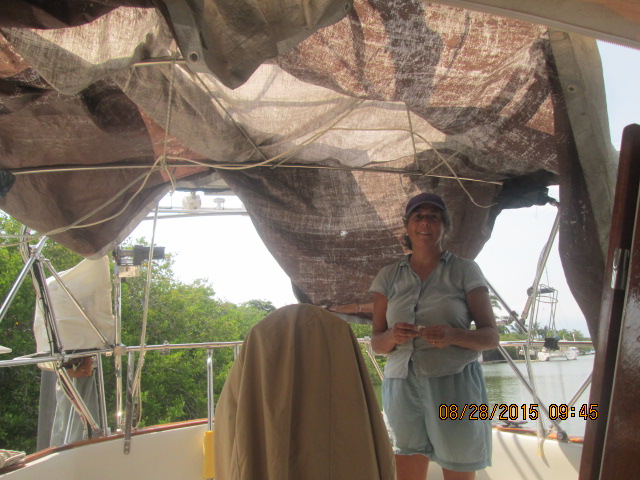 Debbie tried to replace the bimini with an old tarp we found here at the house sitting gig but it was shedding the brown and silver siding and making a general mess so we canned that idea. Debbie looked like she had a whole lot of freckles! We have some temp shade while we are working in the boat to keep the sun out of the companionway.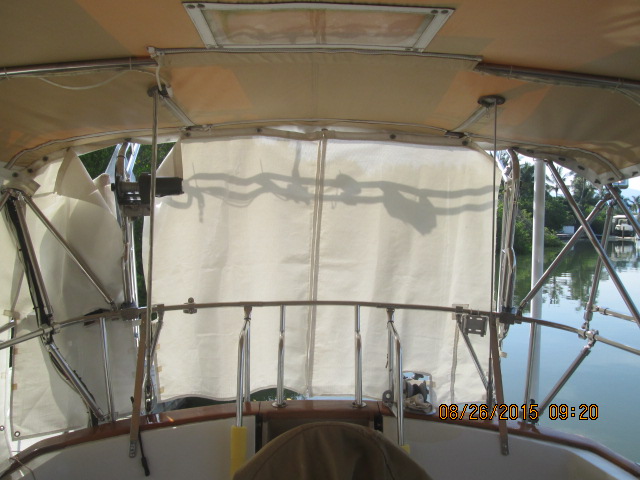 Also adding some dot fasteners to the bimini for our re-designed stern shade for our re-designed davits.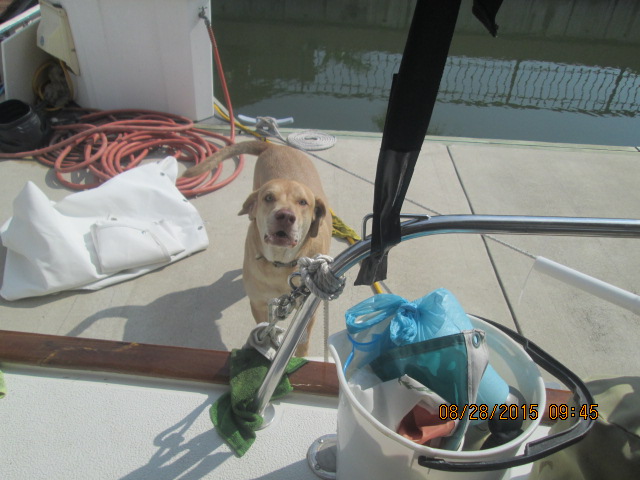 Clyde was watching us :)