We had decided to mount the light in the middle of the boat because we could. We could have chosen the starboard side like it was mounted before but we do not need to worry about the stern steps. It really does not seem to make much difference however we possibly could see the light (not likely) if it were to one side and we do not want to see it while in the cockpit. We mounted it and then ran the 10/2 #16 gauge wire along the davits to the cam clam and to the boat where we wired it to the existing running light wiring.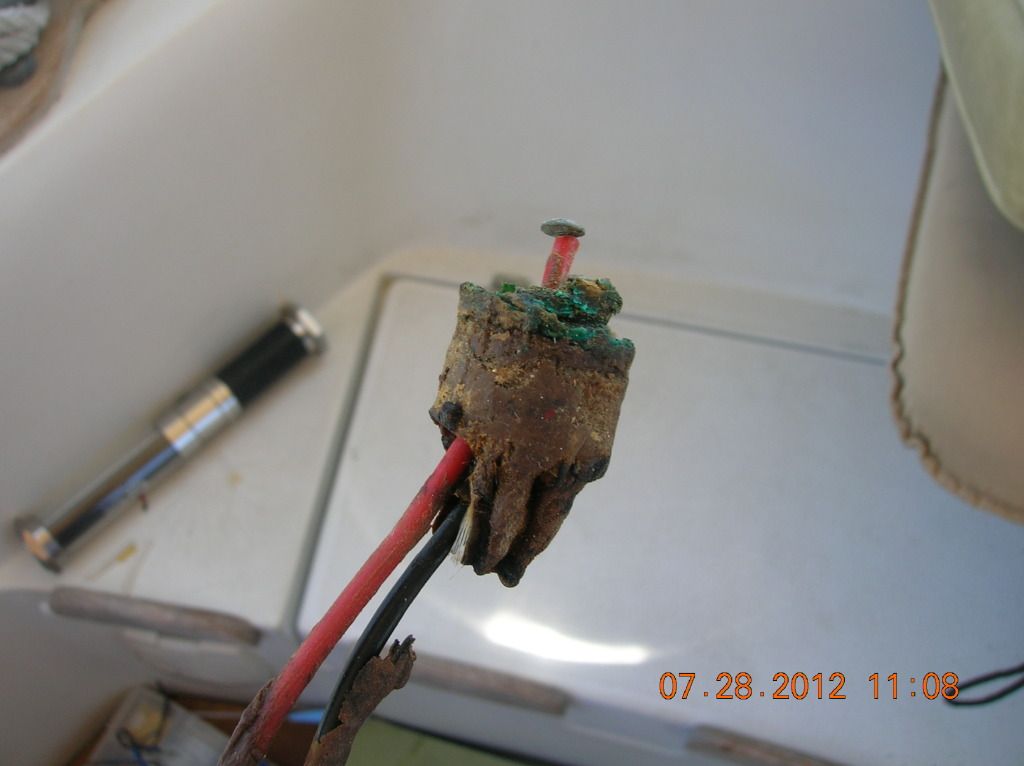 While removing the old fixture it just broke right off.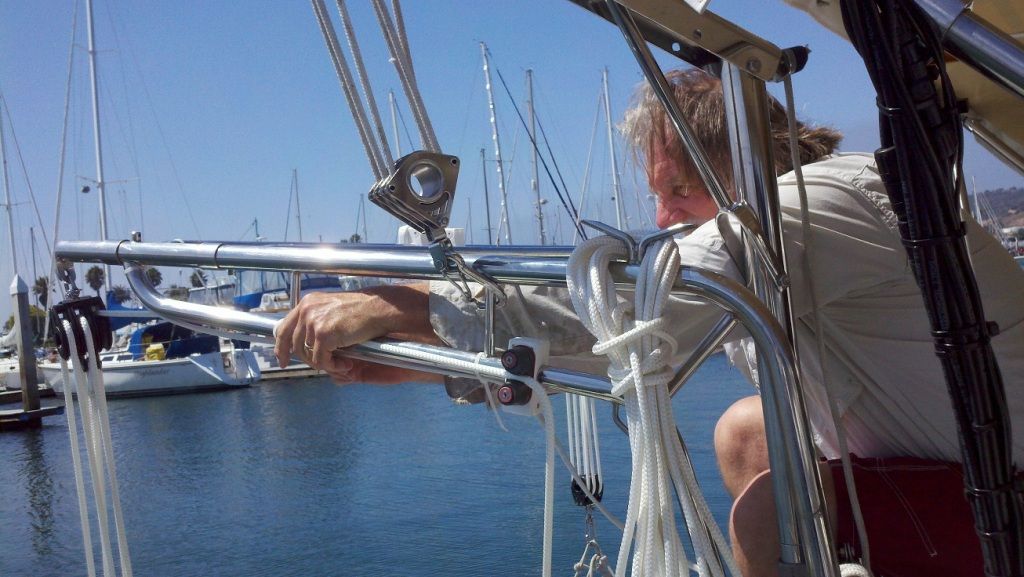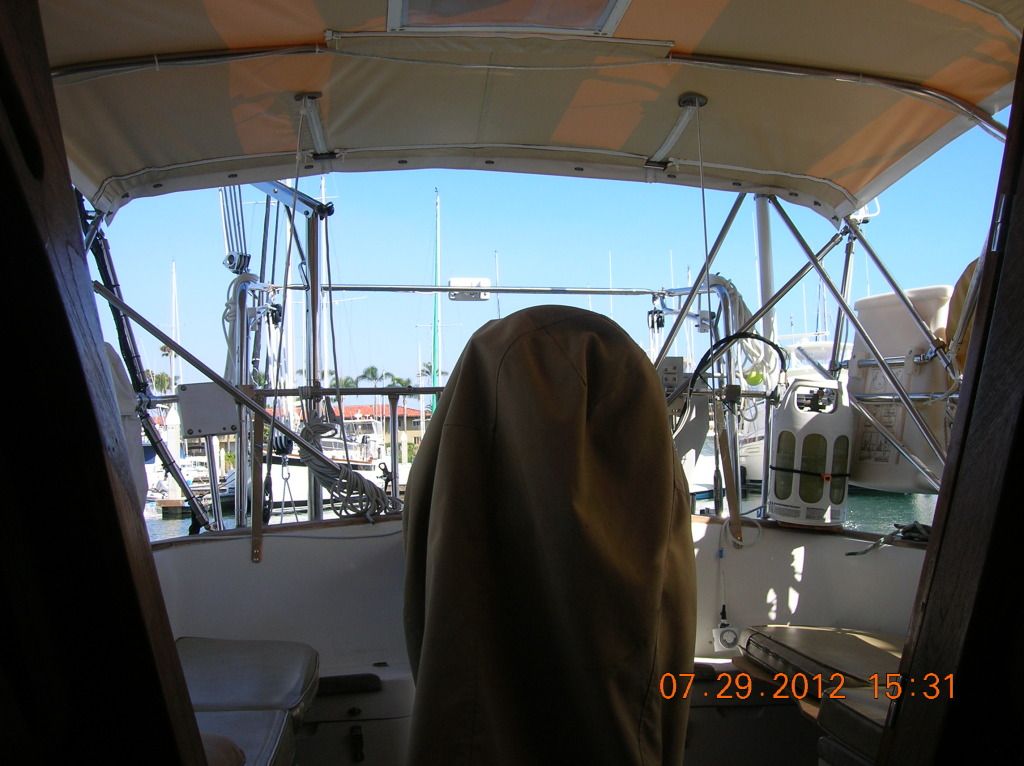 You can see the stern light in the middle of the davits.
It can be re-located if we wish. We could still install it on the starboard side of the davits if we decide to later.
If we need to fold in the davits for some reason like a marina does not like them out there or wants to charge the footage we can fold the davits in and mount the stern light on the stern rail.
We tested it out to work fine and that's another project done!