Acapulco - at anchor, end of January 2015
This is the coolest thing! Going to the movies and getting waited on for food, really comfortable love-seat recliners and a big screen!
We have already gone to the movies twice :) (We saw "Elsa and Fred" the first time - not great - then "Night at the Museum 3" - this was very entertaining!!)
Inside the VIP movie area where you buy the tickets there is a full service bar and snack bar and a bunch of leather sofas.
They even serve alcohol, if you like.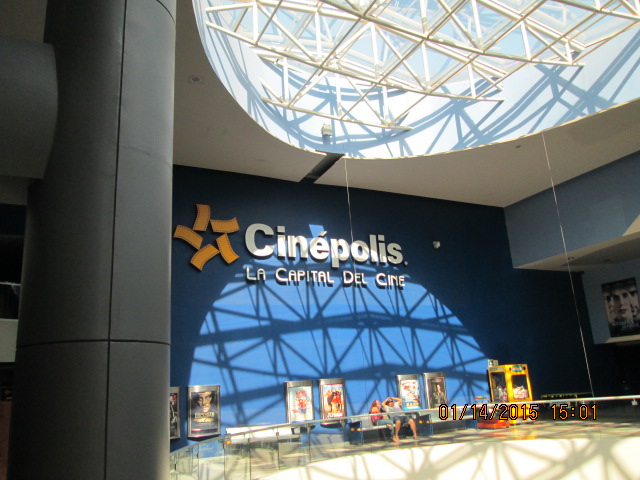 We took the yellow bus the second time. It is the nicest of the buses.
It has nice A/C, upholstered seats and is real clean. The driver wears a white shirt and tie! It is about a peso apiece more (about 9 cents) than the crazy buses. But the crazy buses are fun whereas the yellow buses are nice but a bit boring.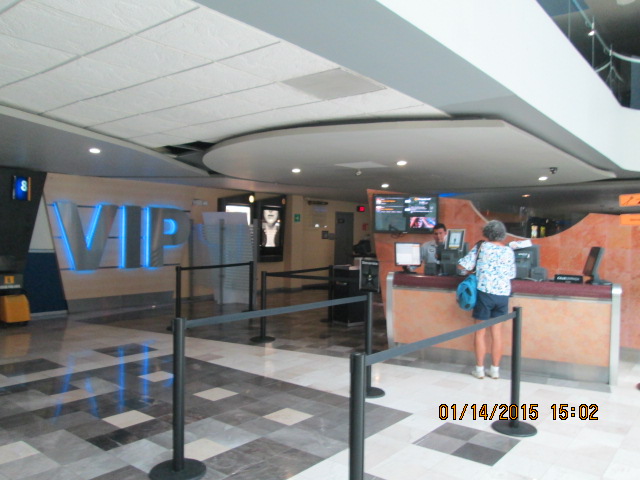 Debbie getting tickets for the 3:00 pm something show.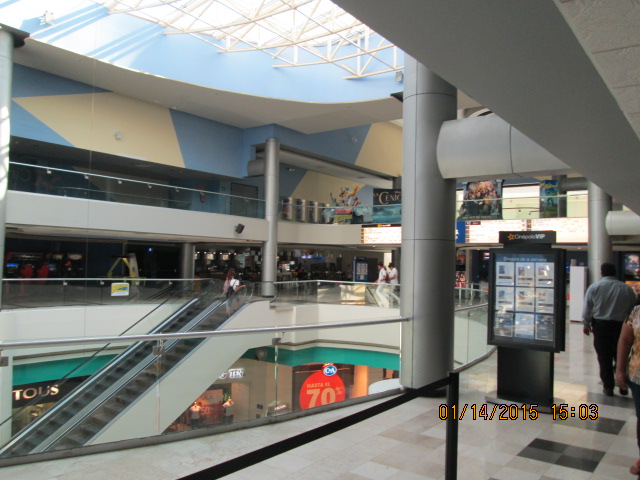 Outer lobby with entrances for the non VIP movies and a full-service
restaurant area and snackbar.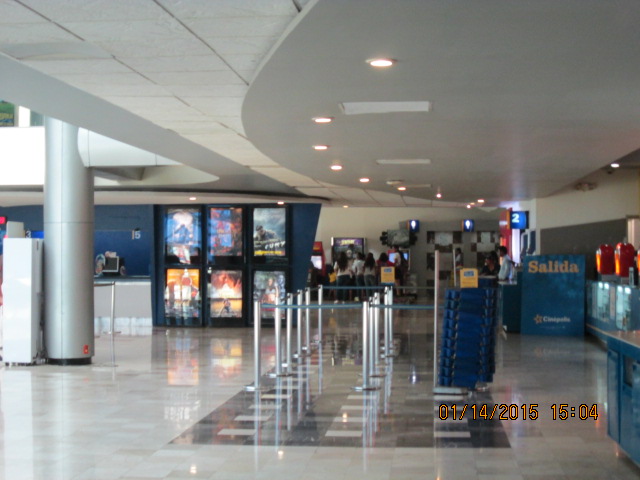 Non VIP movies with game room in back.
The price is right at about $5.50 USD each but we go on Wednesday when they have the special rates. That is really not bad as we go to the movies in Puerto Vallarta and it cost us $4.00 USD on Wednesday apiece.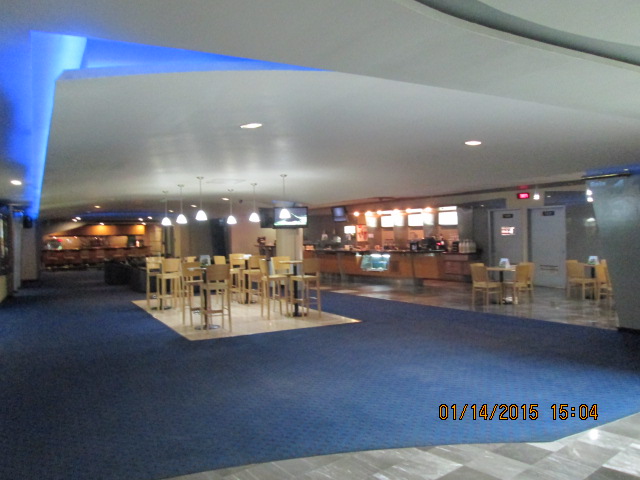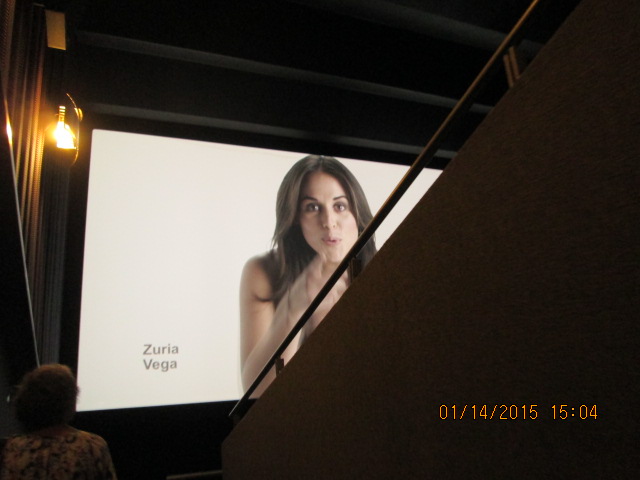 The big screen with Debbie walking in.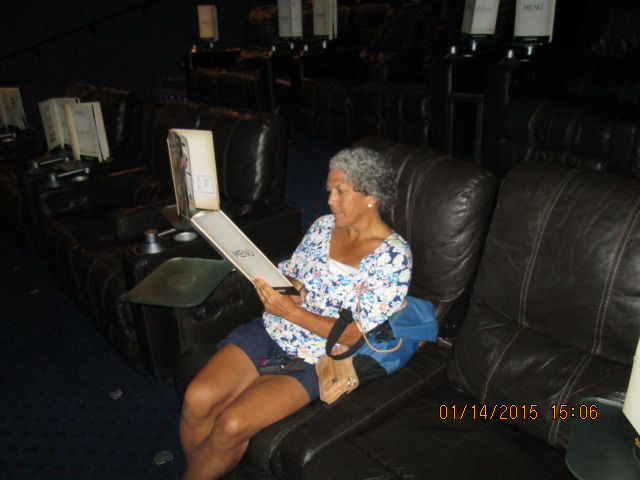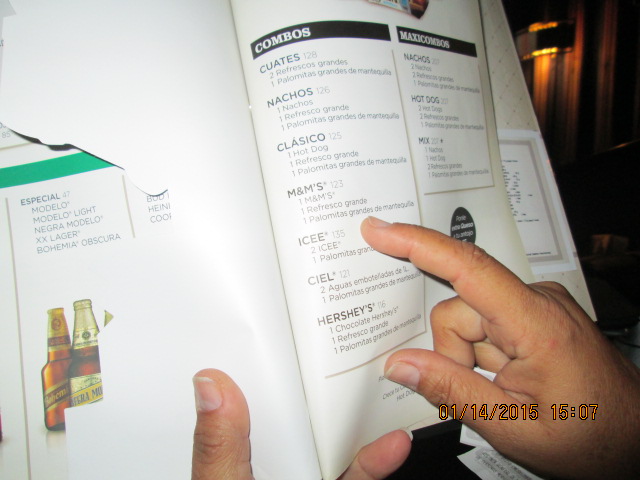 Holy cow! and good popcorn and/or popcorn and kettle corn combo!
Burger's and about anything else.