Beginning of March 2014 - La Cruz Anchorage Banderas Bay Mexico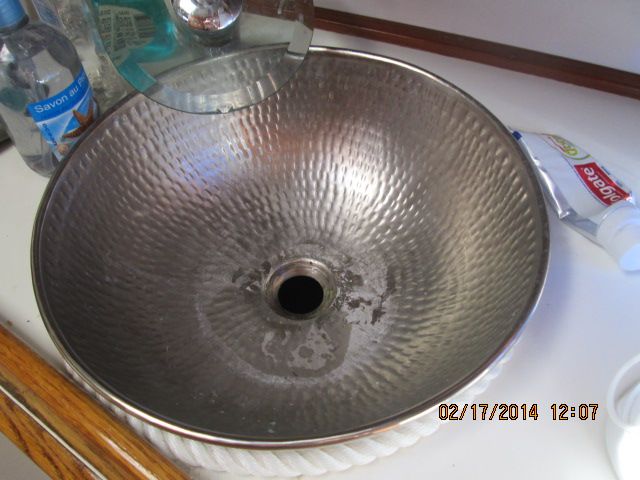 Debbie cleared the clog in the head sink.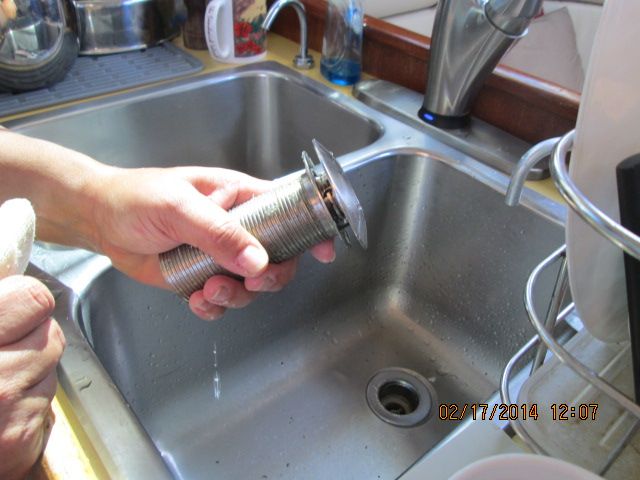 This turned out to be a rather long and somewhat involved project. The sink drain itself is new and we did keep the trap system in place that was there before as it was so good.
The pipes were cleared and water seemed to come through the drain so everything was put back together. However, when running the water again, the sink clogged up. So, Debbie pulled the drain out (after dissembling the pipes AGAIN) and this is where the clog was – inside the pushbutton sink plug. So after a thorough cleaning in the galley sink, it was REALLY cleared this time. The drain was re-installed with new silicone sealant and the pipes re-installed for a perfectly working drain!!