End of October 2015 - House sitting at private slip in Nuevo Vallarta in Banderas Bay, Mexico
First off, it is nice to work with plenty of room and nice cold AC. It is summer in the tropics!
House sitting with the boat just outside at the private dock does have it's advantages :)
The bimini work has been an on-going summer project as Debbie had to do modifications due to the reconstruction of the dinghy davits last summer. See previous posts for details of that and the start of this.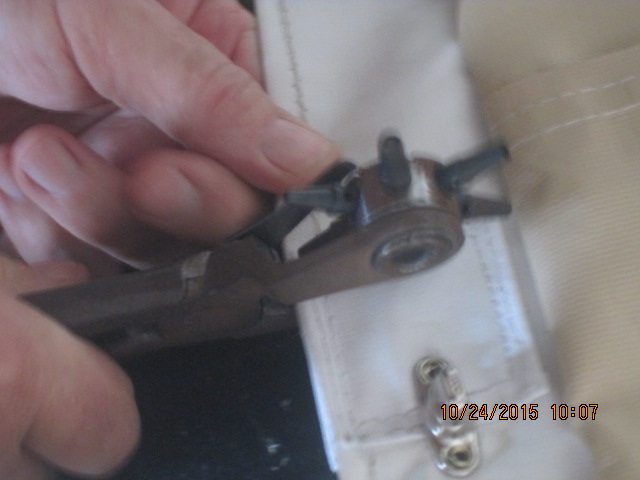 First we used a pencil to mark the holes for punching.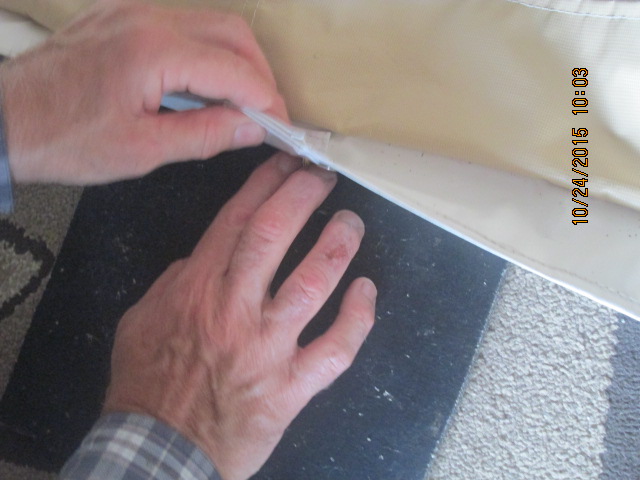 We are installing three more Common sense fasteners.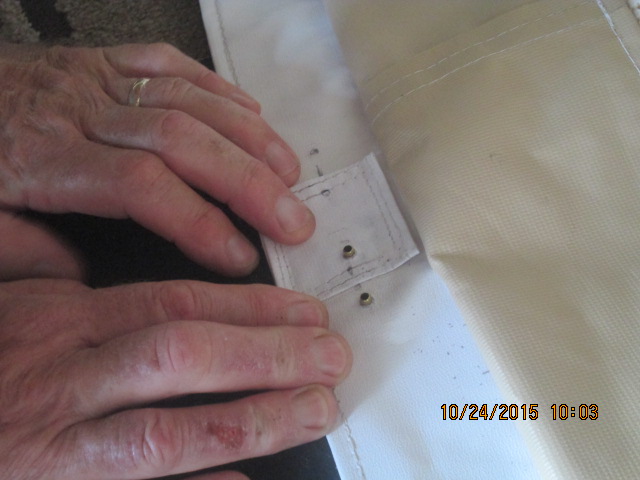 Some holes were through 3-4 layers of vinyl.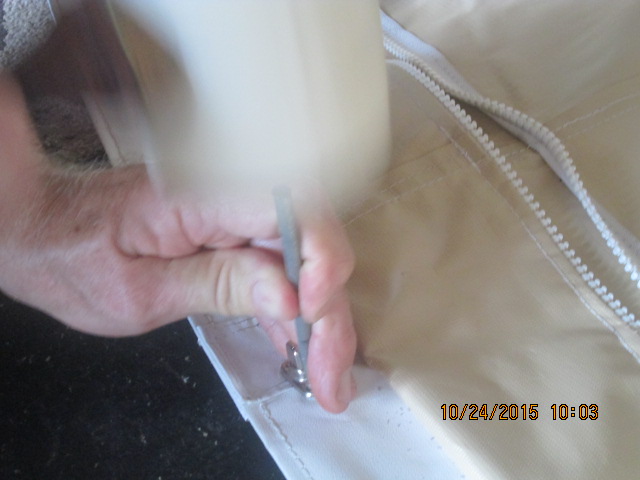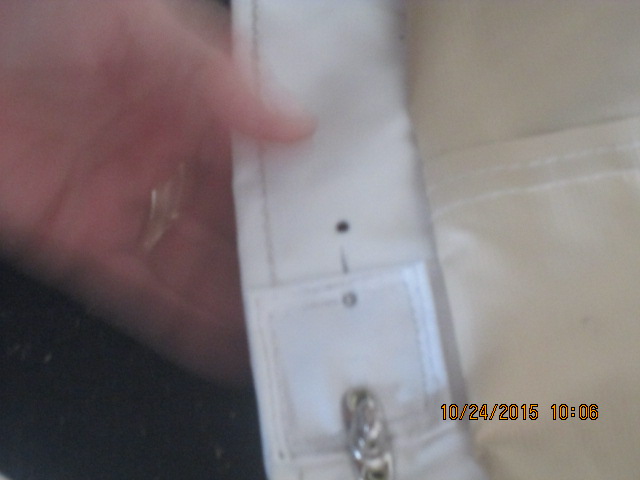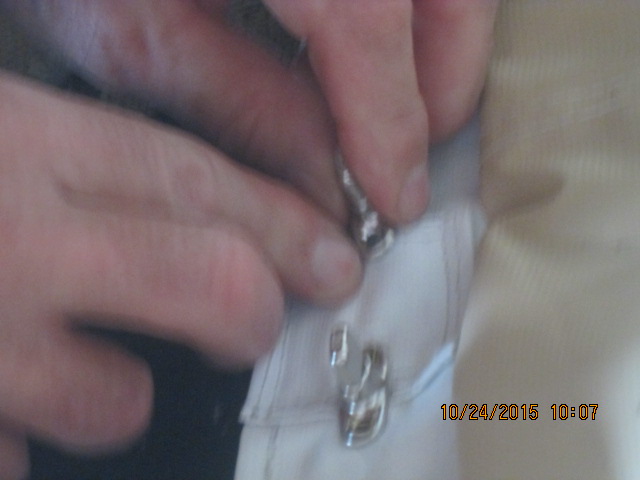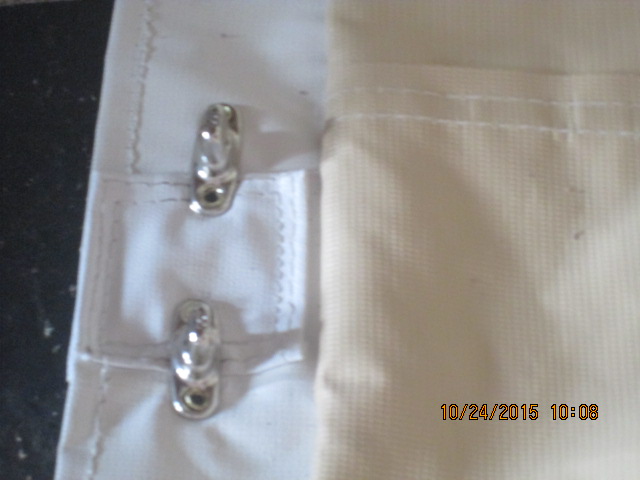 These two fasteners will be used for each side
of the zipper on the revised back shade screen.