End of February from Barra-Bahia de Navidad, Mexico. Anchored in the lagoon.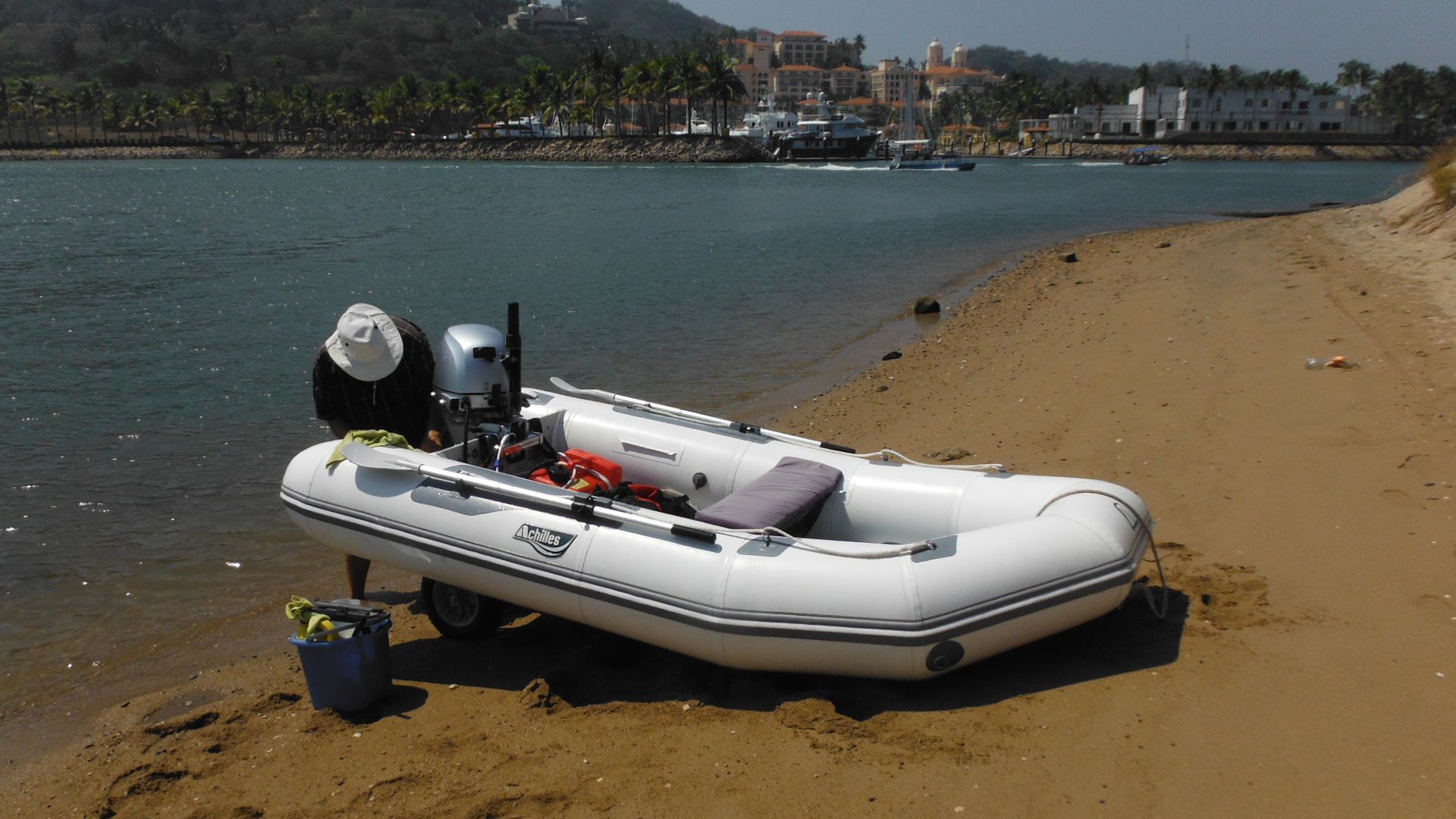 We have tried twice now to change the oil on the Honda 9.9 outboard engine. We assembled all the things needed and put them into a bucket and then the bucket went into the Achilles dinghy. We used the dinghy wheels to hold the motor off the beach. The first time we tried we went to Fortino's Restaurant in Colimilla, which is a town by the
Grand Isla Navidad Resort
. (We had our laundry done there because there is not a place in Barra that you can do your own laundry. Anyway they didn't return some of Debbie's things so we went over to claim them.) When we did we dragged up the dinghy on the beach using the dinghy wheels and then I tried to remove the drain screw on the motor. We were going to drain the oil into a old antifreeze gallon container. The screw would not budge!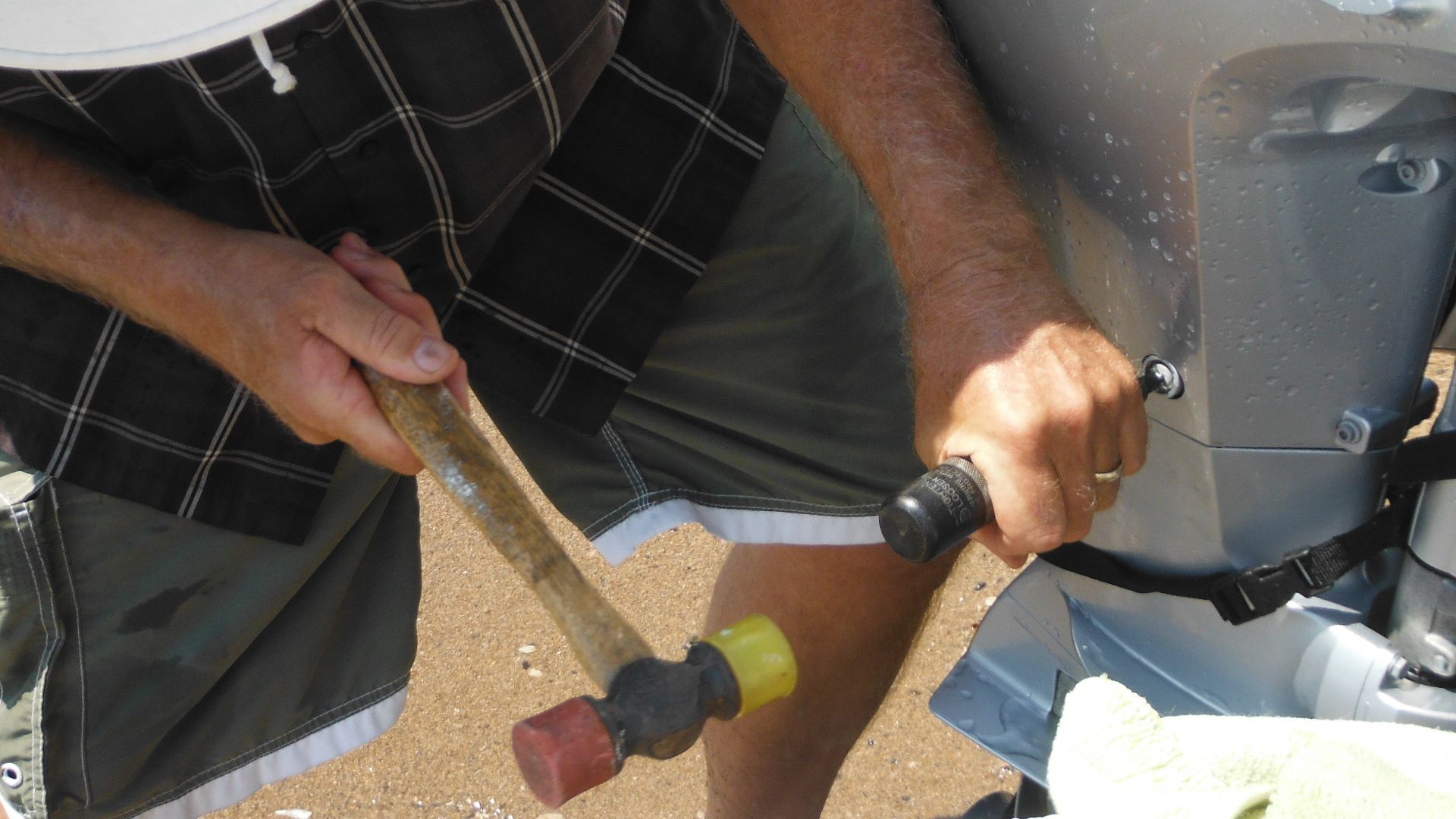 The next time we stopped at a beach on the way to the Sands Hotel - we were going to the town of Barra for some grocery things. Anyway we brought an impact-driver screw driver to get that pesky oil drain screw out. Went through the same routine only even after repeatedly hitting the impact with a glass hammer the screw will not budge!?? So now what? A bigger hammer?
Whats with this dam screw!