End of October 2014 - Paradise Village Marina in Banderas Bay Mexico
We are installing a bleeder valve to our wash down system. We did not rinse this system out for the summer hurricane layover season because it is a pain to bleed. So the pump and sea strainer sat all summer with salt water in them, shame on me! So hopping every thing still works and swear not to do it again :) we are adding the bleeder valve. This will go directly after the pump just like on the two Mermaid air\heat conditioners.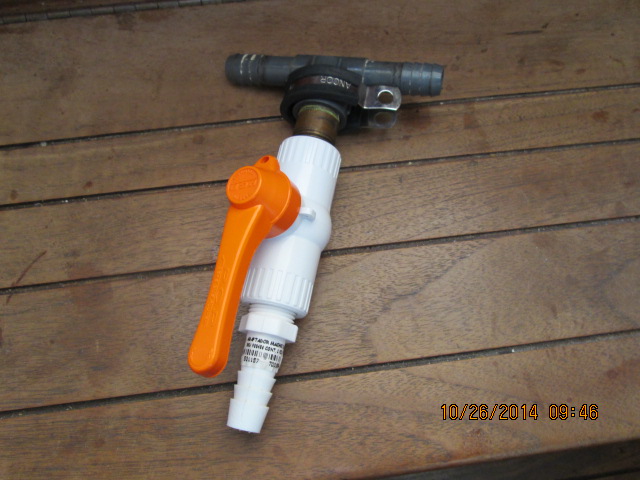 This is the bleeder valve before we cleaned and put plumbers tape on the fittings etc and put it together for real. Got the valve at Home Depot and the white hose barb. The other stuff we had lying around the boat.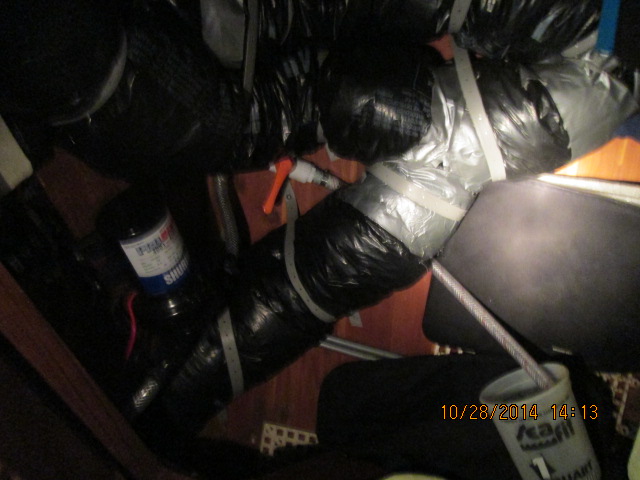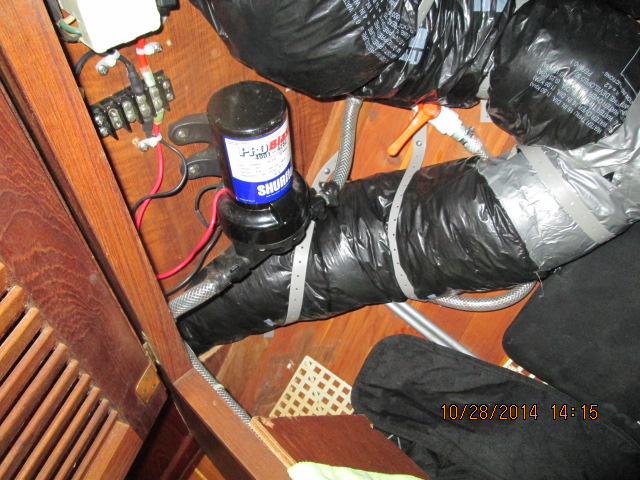 This is the froward hanging locker and the ducking we put in for our

Mermaid Marine HVAC

(Heat\AC) unit. You can see the valve there hiding. Not much room but it worked out well.
We cleaned the strainer for the SurFlo PRO BLASTER™ Washdown Pump and then needed to bleed the pump. No problem with our handy dandy bleeder valve!