Beginning of July - Paradise Village Marina in Puerto Vallarta Mexico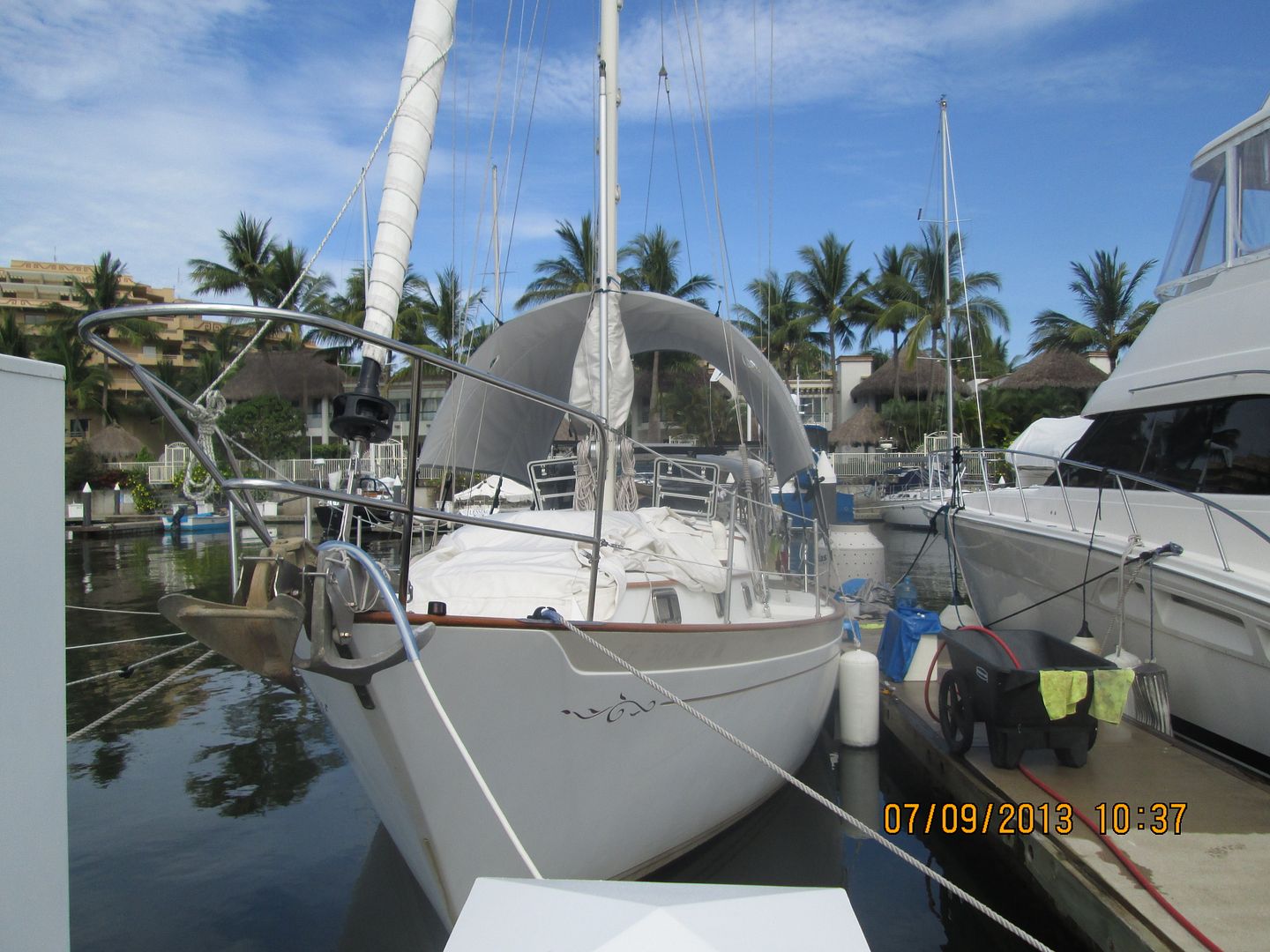 We removed the forward Shade Tree as Hurricane "Erick" was coming by. Erick only gave us rain as it turned out. We left the stern Shade Tree up.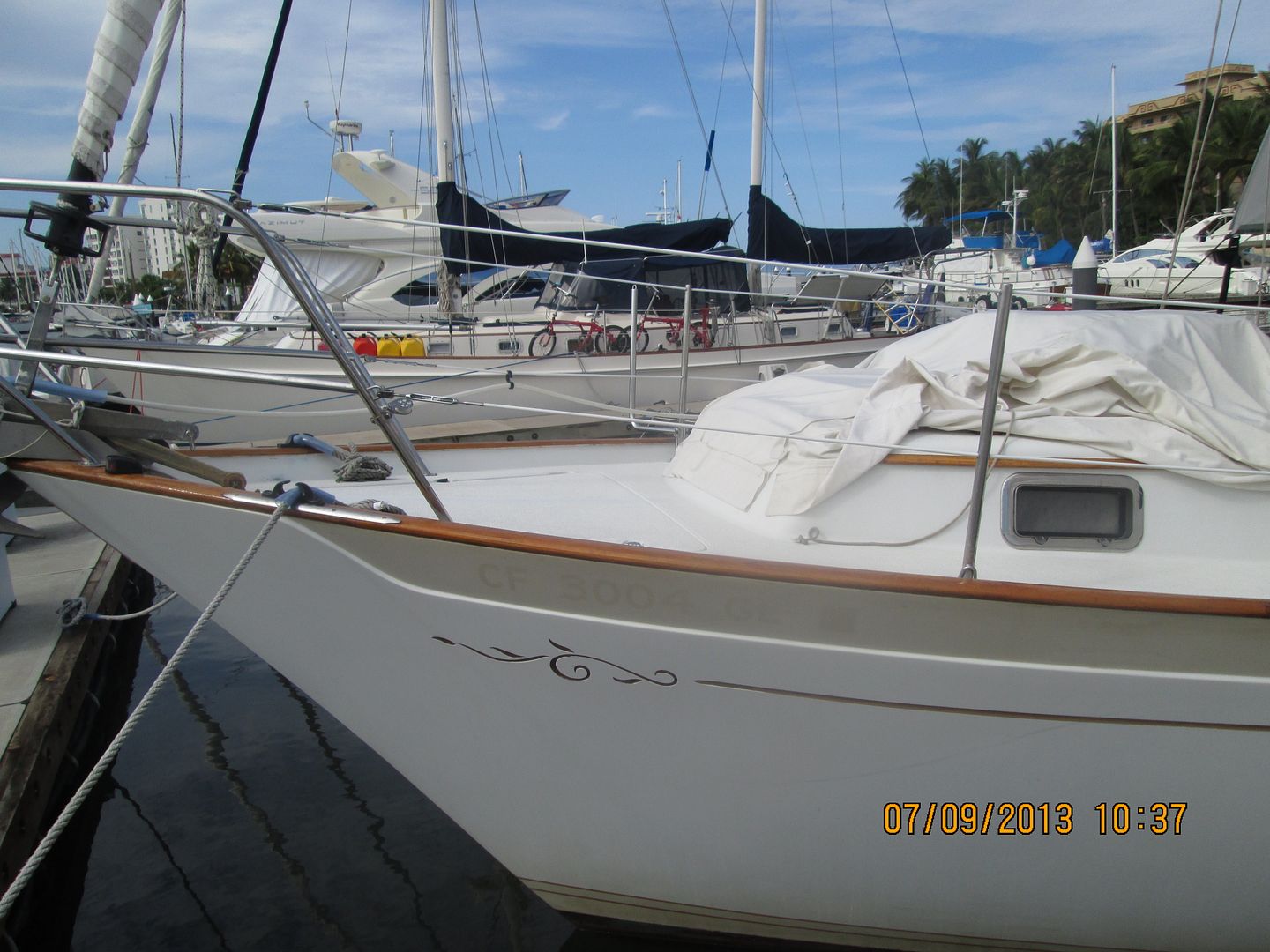 We needed to or wanted to do some sewing on the forward shade screen any way.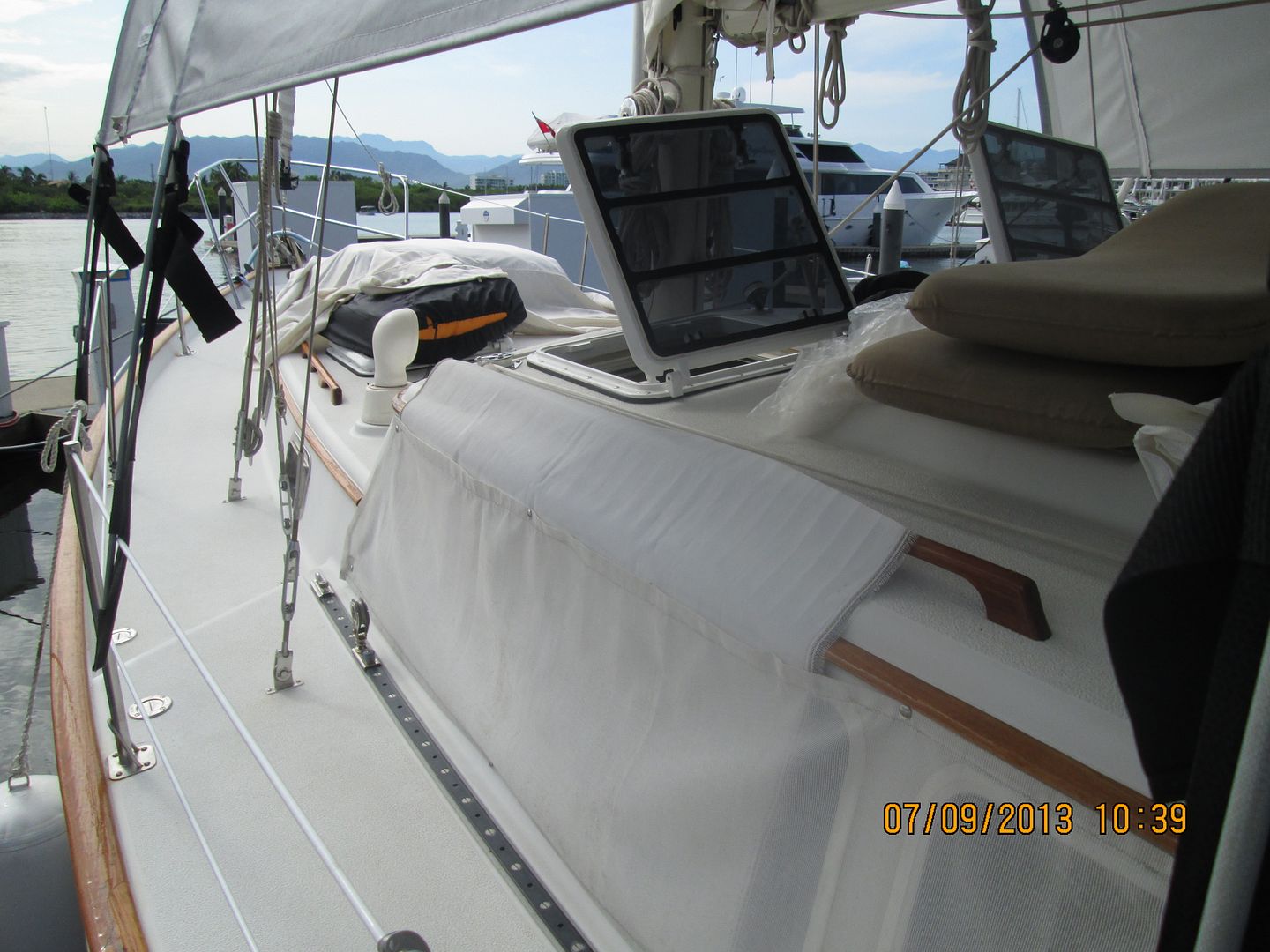 Debbie did that and we replaced one set of poles in the Shade Tree that we broke when we were in Barra de Navidad.
During that time we also took off the port life lines and removed the three furler blocks that were on the stanchions. One was almost frozen and one was a bit hard to spin. They, I think, got that way from washing down the anchor chain with salt water; it sprays back at times and gets into the blocks. I was not diligent in washing them off with fresh water.
We put the blocks in a buck of soapy water and two are spinning freely now, the other is still not so much. We do have one extra so it will go to work for the hard spinning one. We will work it loose later is need be. It is loosing up as I write this though.
We also removed the jib sheets and washed them with the furler line.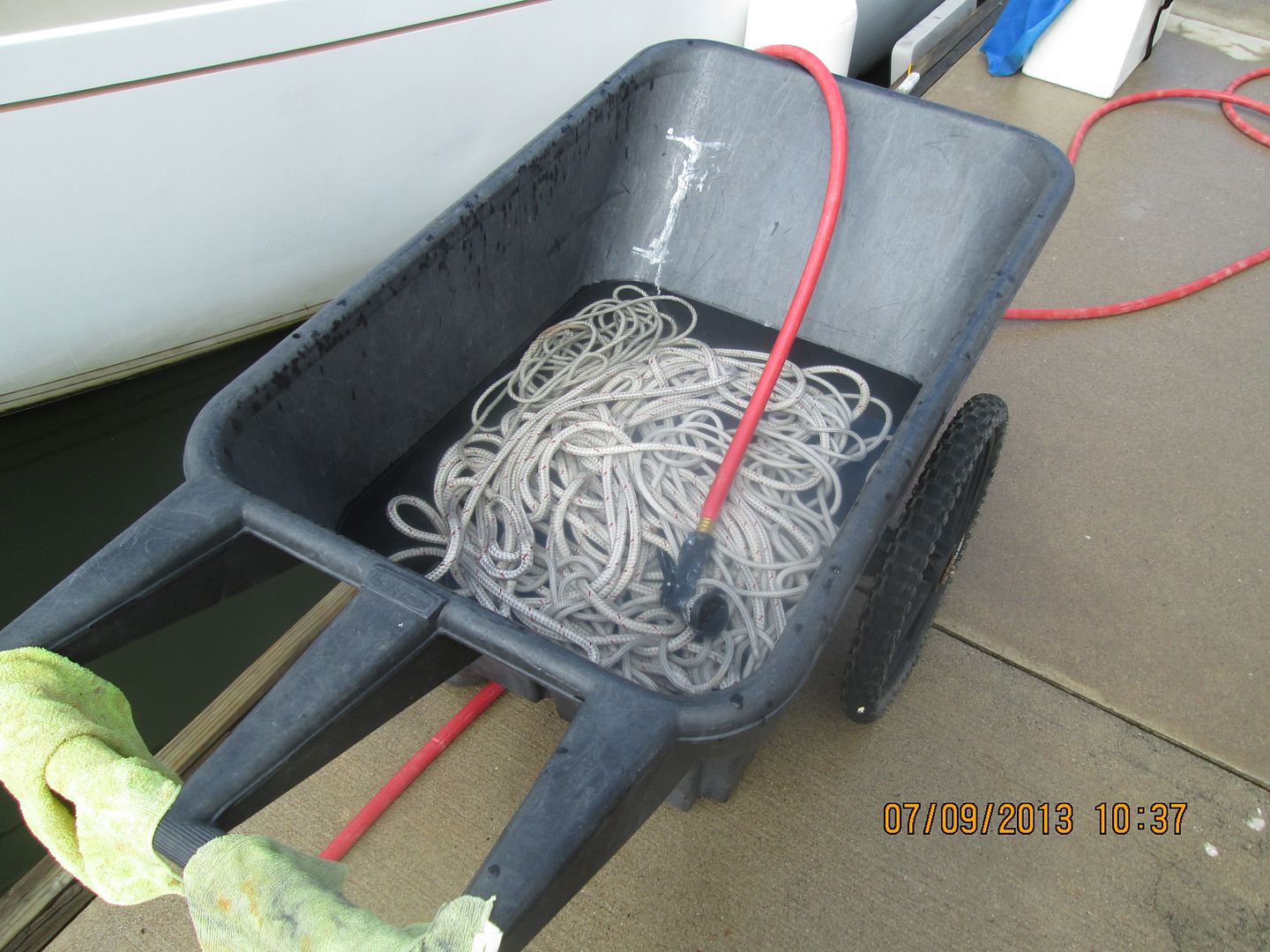 Jib Sheets etc in for a wash in laundry detergent and fabric softener.
Jib sheet(s) is now an extra line.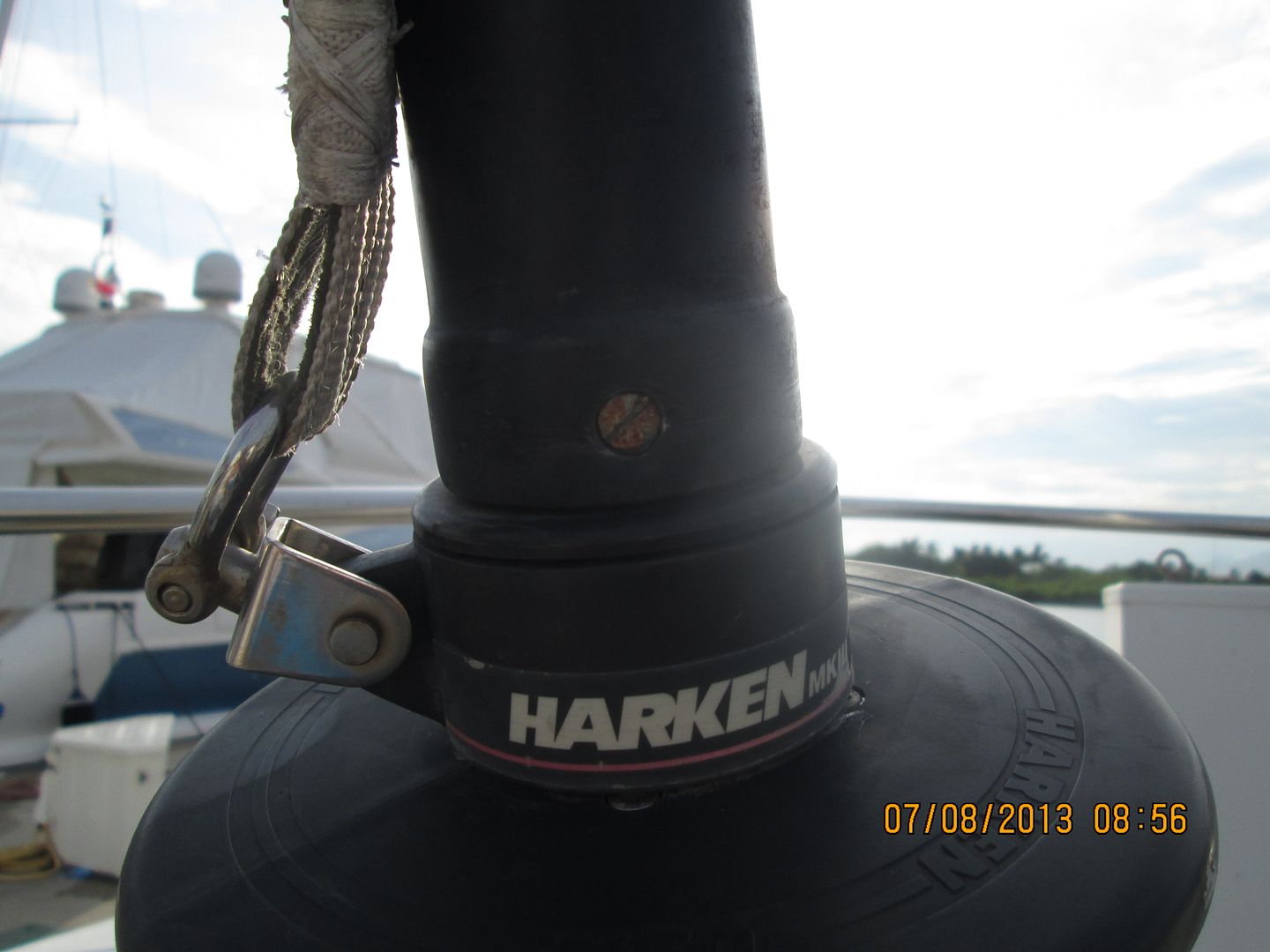 Debbie put new furler screws in which we lost doing the Cabo to Mazatlan crossing. That sea story was told a while back.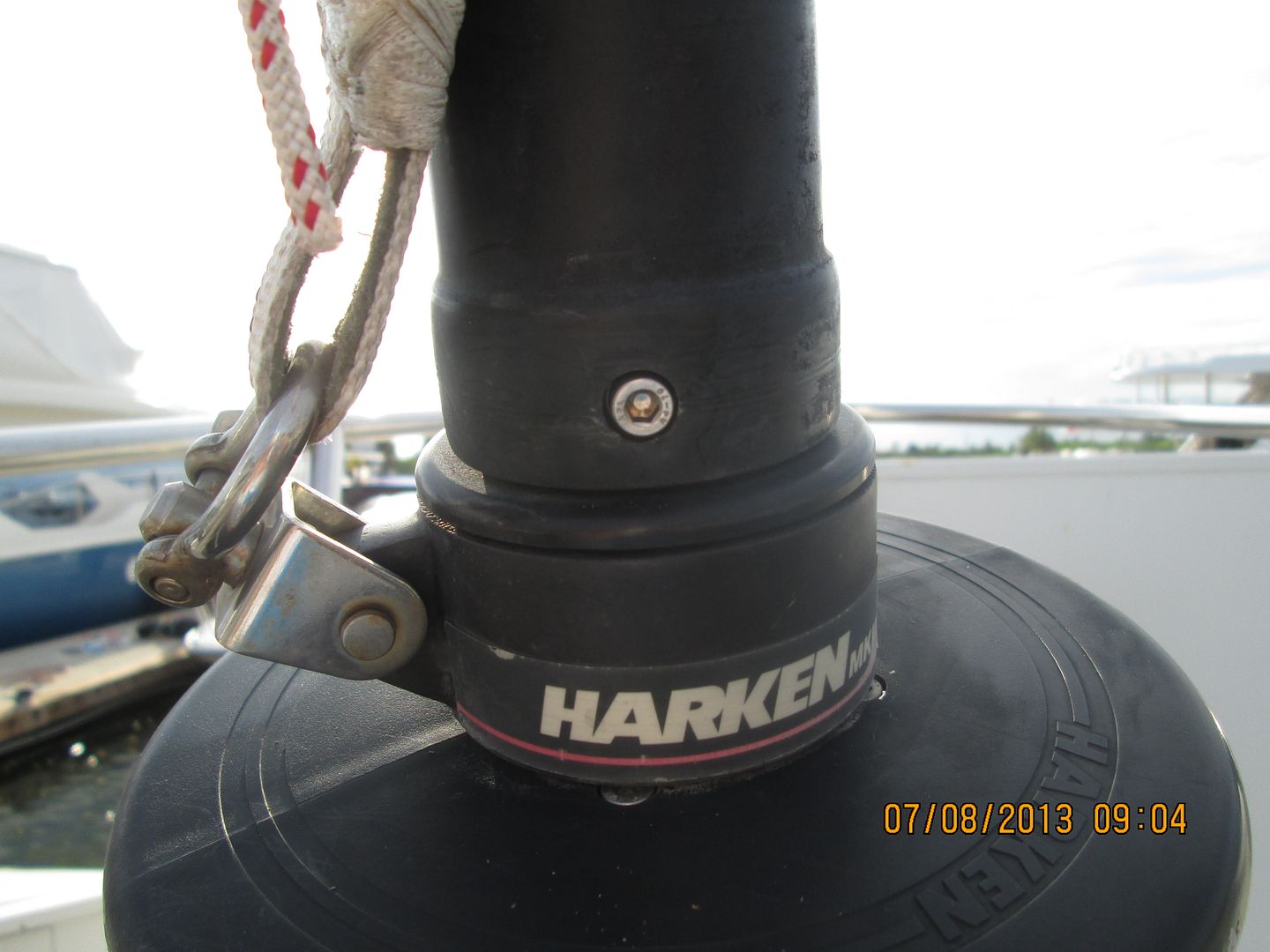 Anyway, we got some temporary ones at Home Depot, now we have the real ones (which we picked up the last time we were in San Diego).
The main halyard got put up the mast. We wanted to keep it out of the sun as we probably will not sail for another month.
We (or Debbie) wrapped the end in a plastic bag and then tied some small stuff to the halyard. She pulled the halyard up the mast and will use the small stuff (small line) to retrieve it later. We ran out of small stuff at about 40 feet so Debbie tied some more small line she found to the original.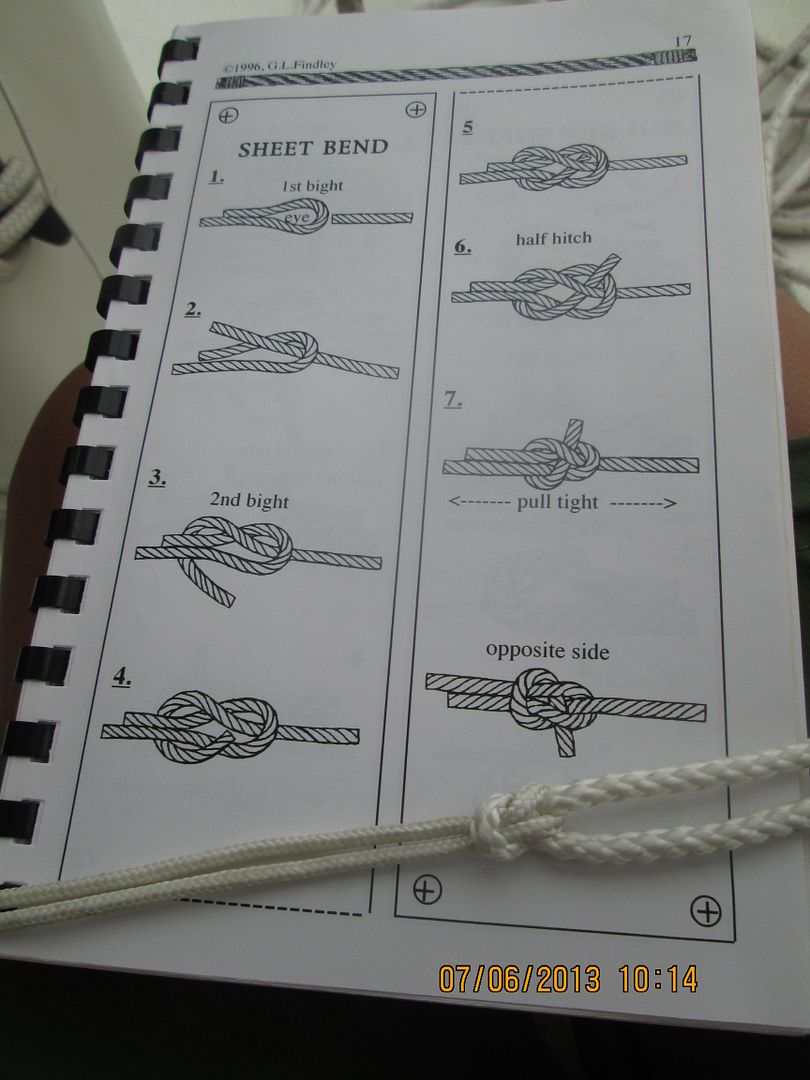 This small stuff was a different size so Debbie used a Sheet Bend to tie the two lines together.
Later that morning, I got a Torta off the "bicycle man". He comes by ferry to the marina with his bicycle and sells Tortas to the dock workers. Jamaica juice in a plastic bag can be had also. The Torta is 20 pesos (about $1.75) for the sandwich and 10 pesos for the drink. They are quite good.