Last day of July - Paradise Village Marina in Puerto Vallarta Mexico
We got the transducer the Airmar P 79 connected to the Garmin network and the chart plotter senses the depth because we see a depth box on the screen we did not see before. There is nothing in it though.
The Garmin repeater at the nave station sees it also. We created a page for the repeater and it would disly the depth if the thing was working.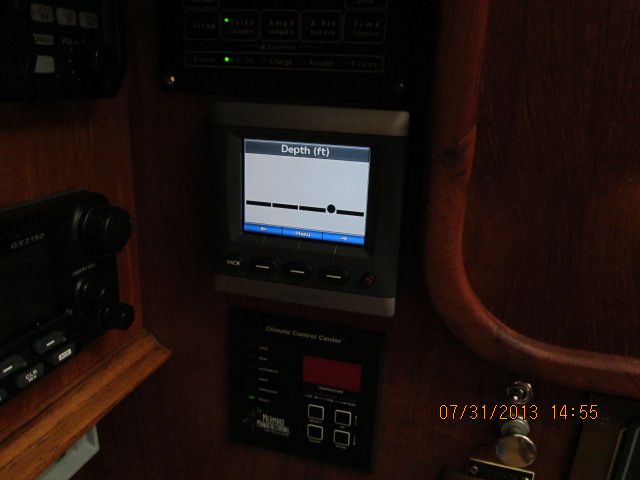 To be fair the Airmar doc's say to be in at least 100 feet to test it after installing. We are probably sitting in 10-15 feet of muck.
We consider this project complete and hope that once we leave the dock for a sail we will get some feet!
Also our friends John and Kelly on their 47' Hans Christian re-installed theirs and have the same problem with reading out.