Middle of July - Paradise Village Marina in Puerto Vallarta Mexico
Ok this was done a long time ago but what the heck it is still a good post.
We put a tether on the bottom part of our Garhauer engine hoist.
It would not be hard for this piece to go to Davy Jones locker while putting in the rail holder or stowing it.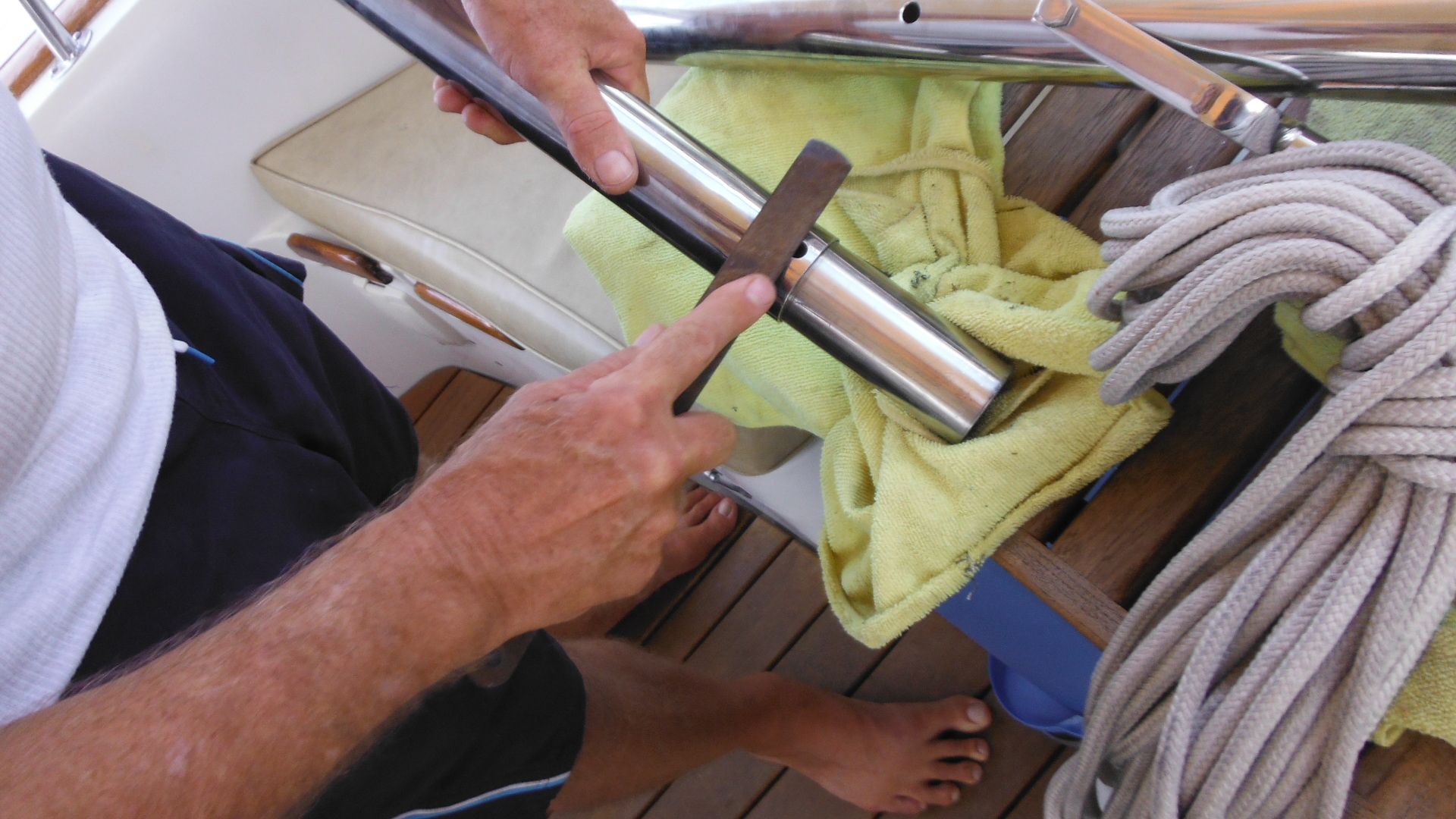 This part was cut for us by Benchmark welding in San Diego.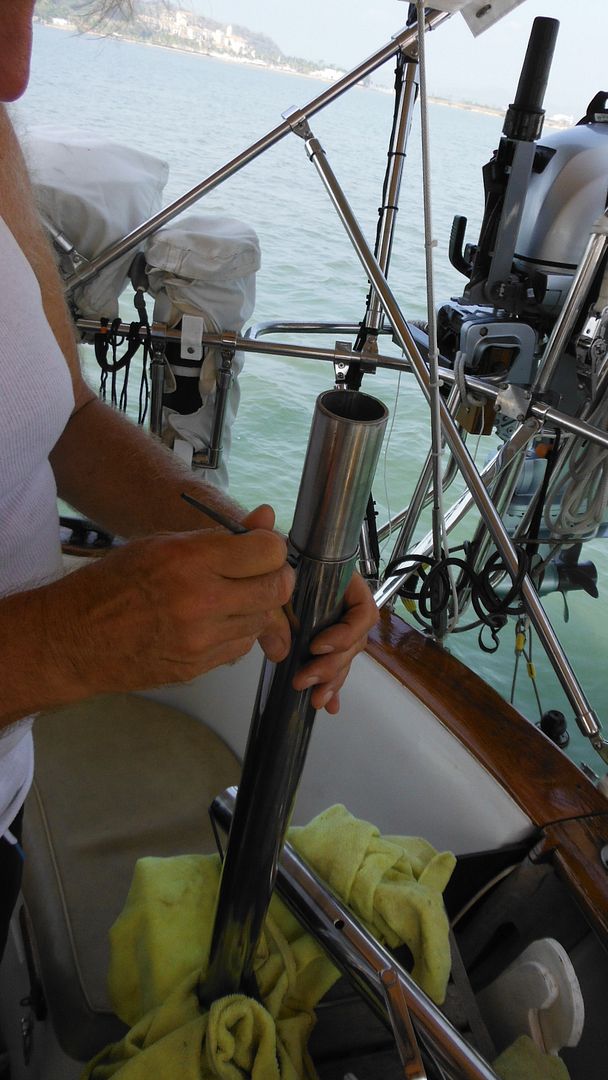 We could possibly get one made but it would be a real pain wile cruising.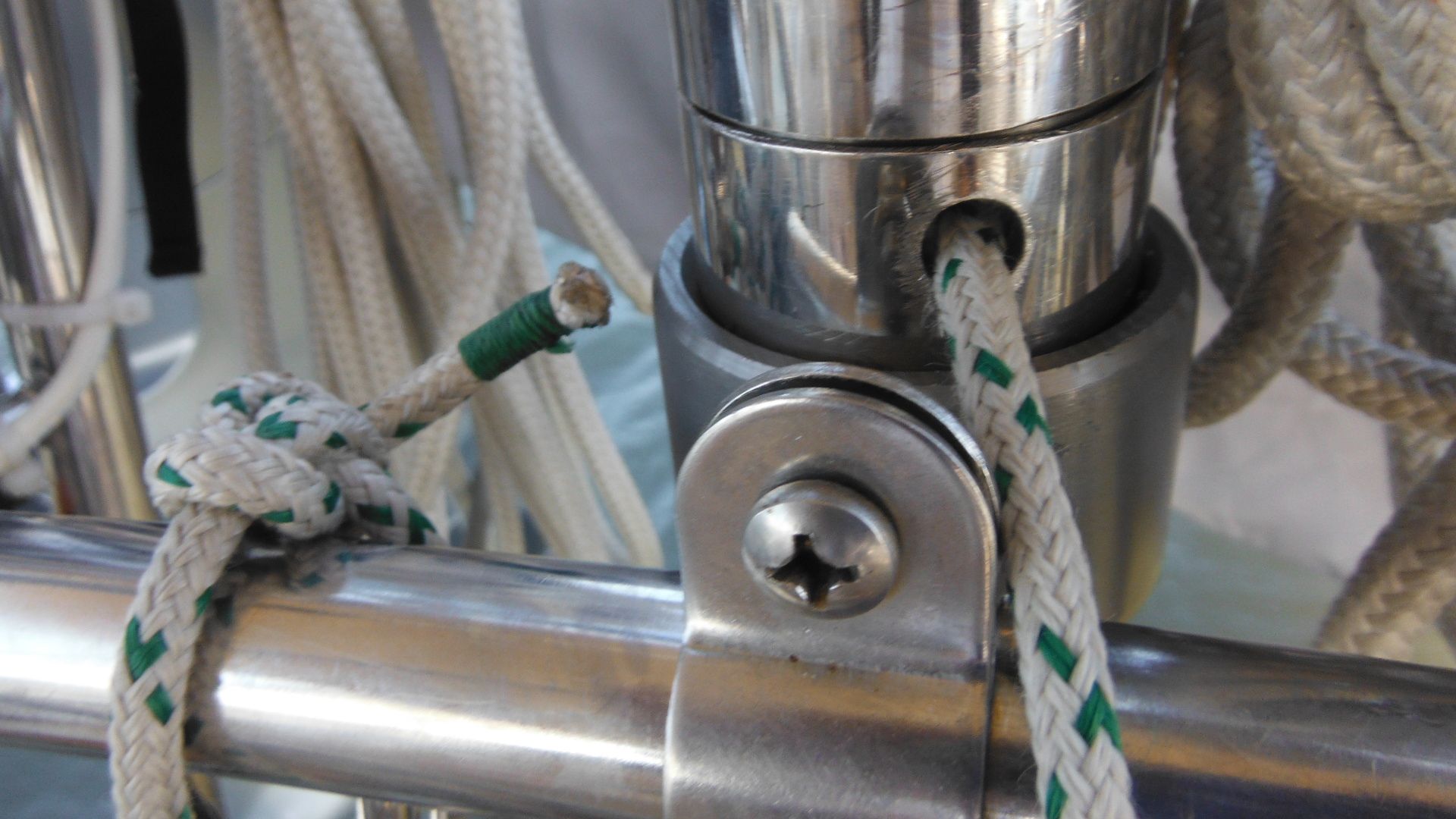 Now it gets tied to the stern rail before it gets mounted so if it slips it will not go into the drink.