Middle of July - Paradise Village Marina in Puerto Vallarta Mexico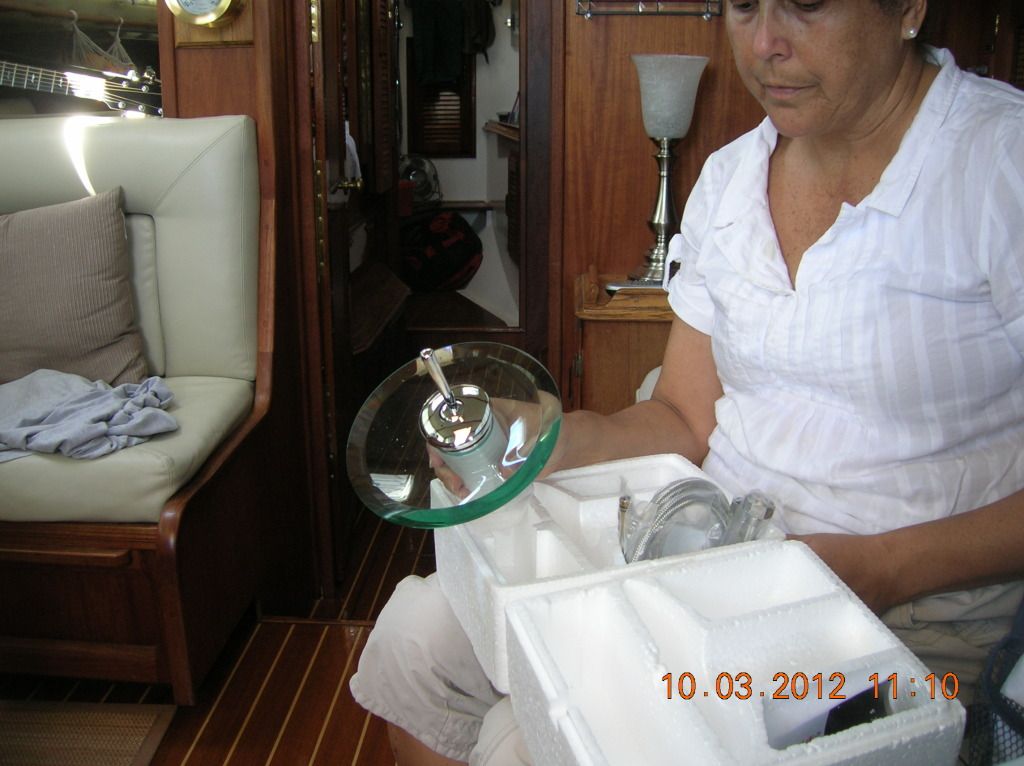 First Debbie took out the valves we had installed when we removed the sink and flipped them around. She had to remove the T's that were there from Islanders' plumbing of 35 years ago and then flip them down and then install the valves. She tested them by turning the water pressure back on only to find - oh no, they leaked. Not only a little water, but gushing!! So, we determined that they had to be directional valves so she re-installed them the other way - the "correct" way and retested with the water pressure...No Leaks!
We then discovered that this is the place we wanted the faucet and any other place did not work for us. Now how to get the hose in. We tried a lot of different methods and because the cabinet was only about 8 1/2" above the counter top and on top of the holes our options were limited. We did take a bus to Home Depot in Puerto Vallarta in hopes of finding some drill bits that fit our flexible drill bit holder but no luck. Another tool store and then we said the heck with it. We ended up using a drill bit with a pair of Vice Grips attached and did them all by hand.
First though, we needed to cut the extra piece of 3/4 ply wood from underneath the counter top. This extra thickness was just too much to deal with. We used a Drummel with a cut off tool to accomplish this. Not an easy task but better than not doing it.
Not that I usually read'em but the directions for the faucet are in Chinese and no pictures! All Chinese to me any how :)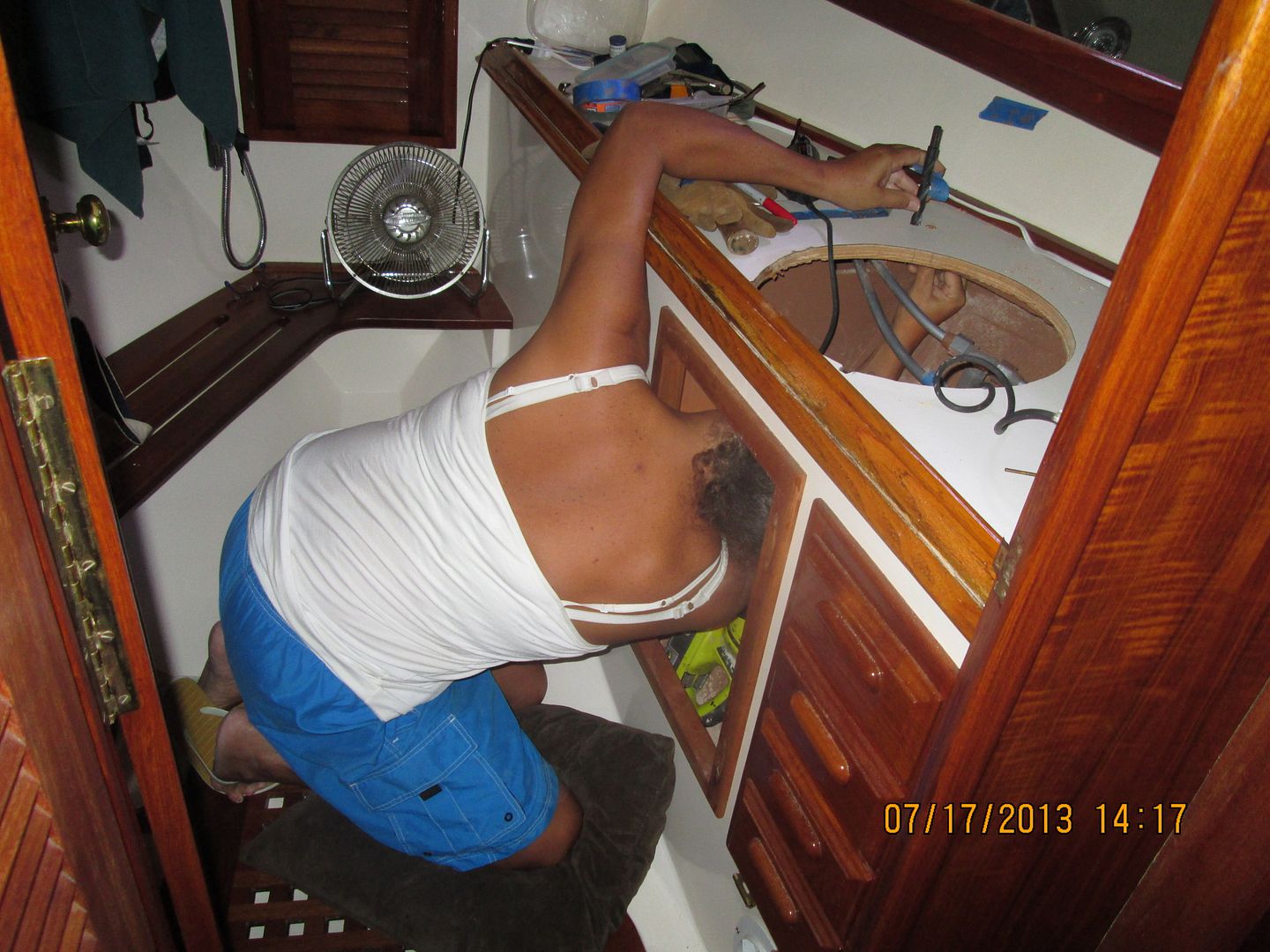 Debbie putting the template under the counter top also.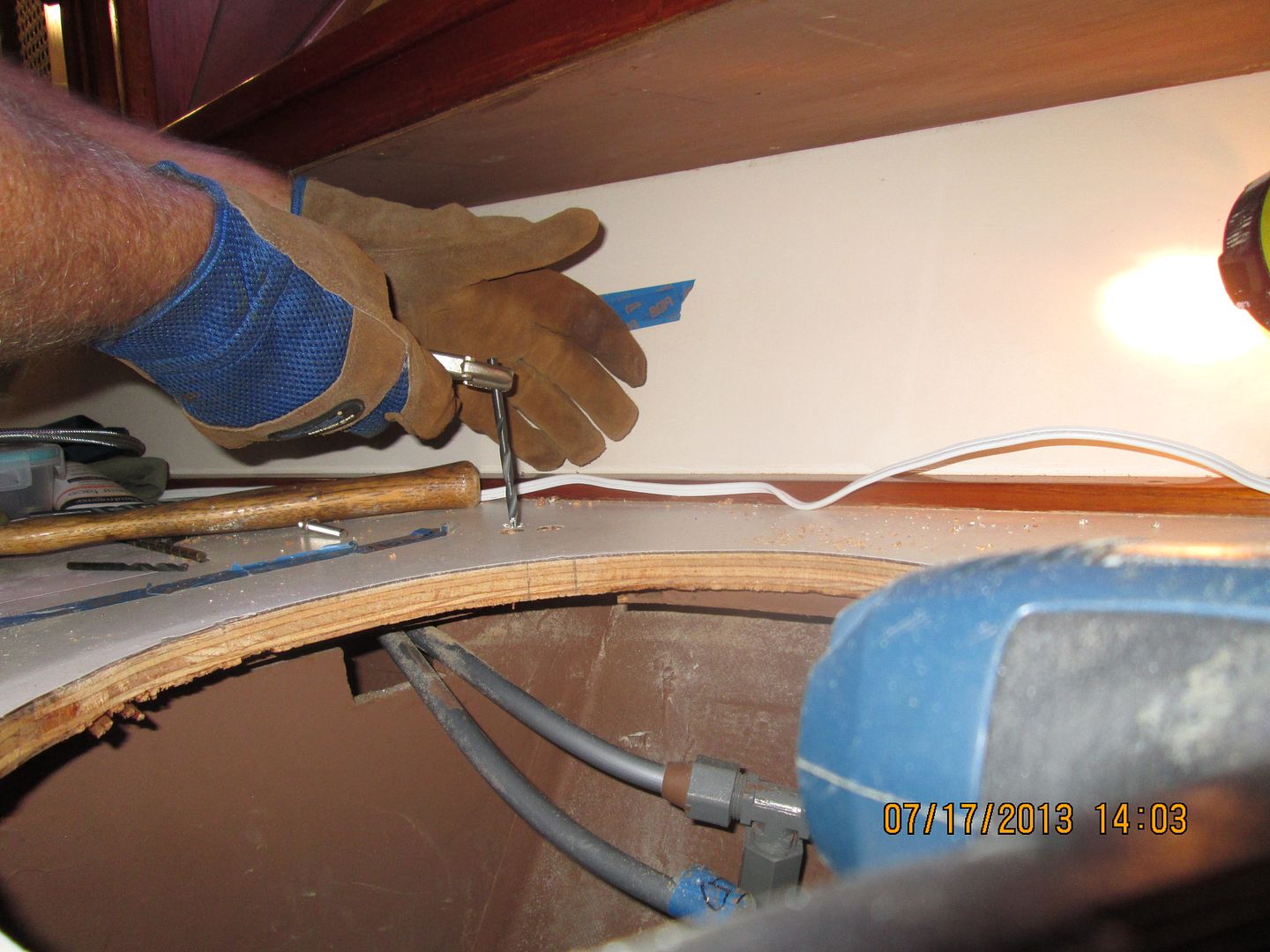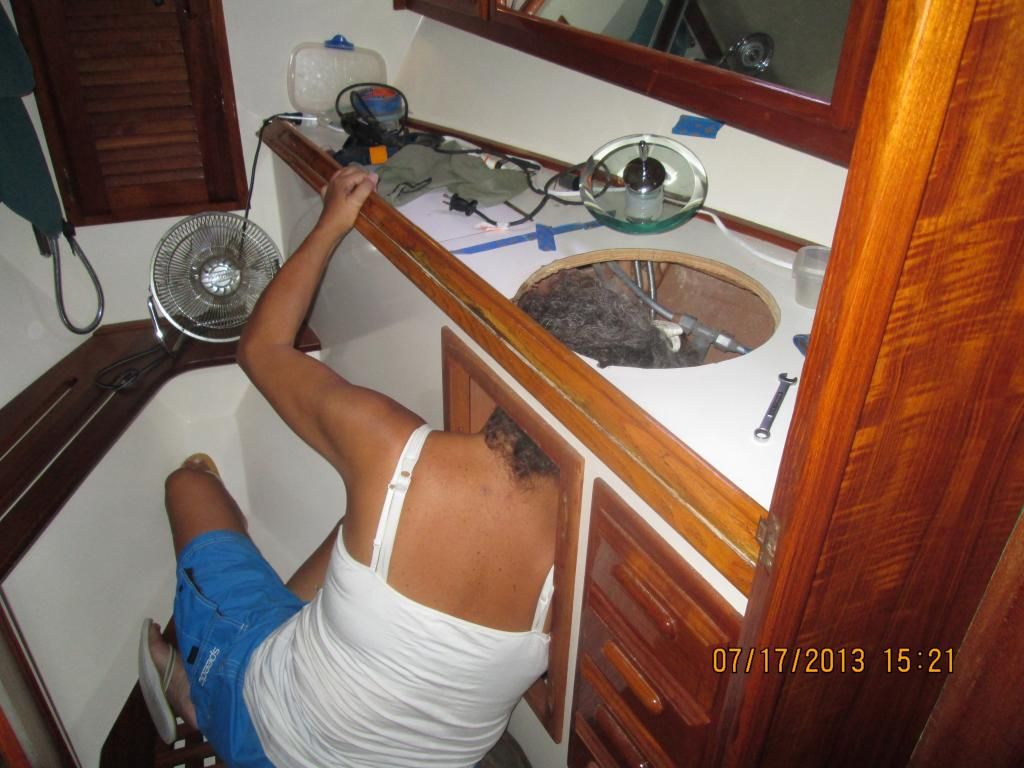 Debbie screwing in the nuts on the faucet (small hands people).
You can see Debbie's hand doing the bolting. Also see the area cut out. That was extra plywood making the counter top way thick. The studs for the sink were not long enough for that thickness. While we could get longer metric studs (maybe...somewhere...not Home Depot, PV - we checked!!) the hole drilling by hand was too much.