Beginning of July - Paradise Village Marina in Puerto Vallarta Mexico
We finished off the deck hand rails and the eye brows and the cap rail. All got coats of

Sikkens Cetol.
The hand rails we had to strip and start from bare teak wood. They came out great. Sikkens Cetol Gloss.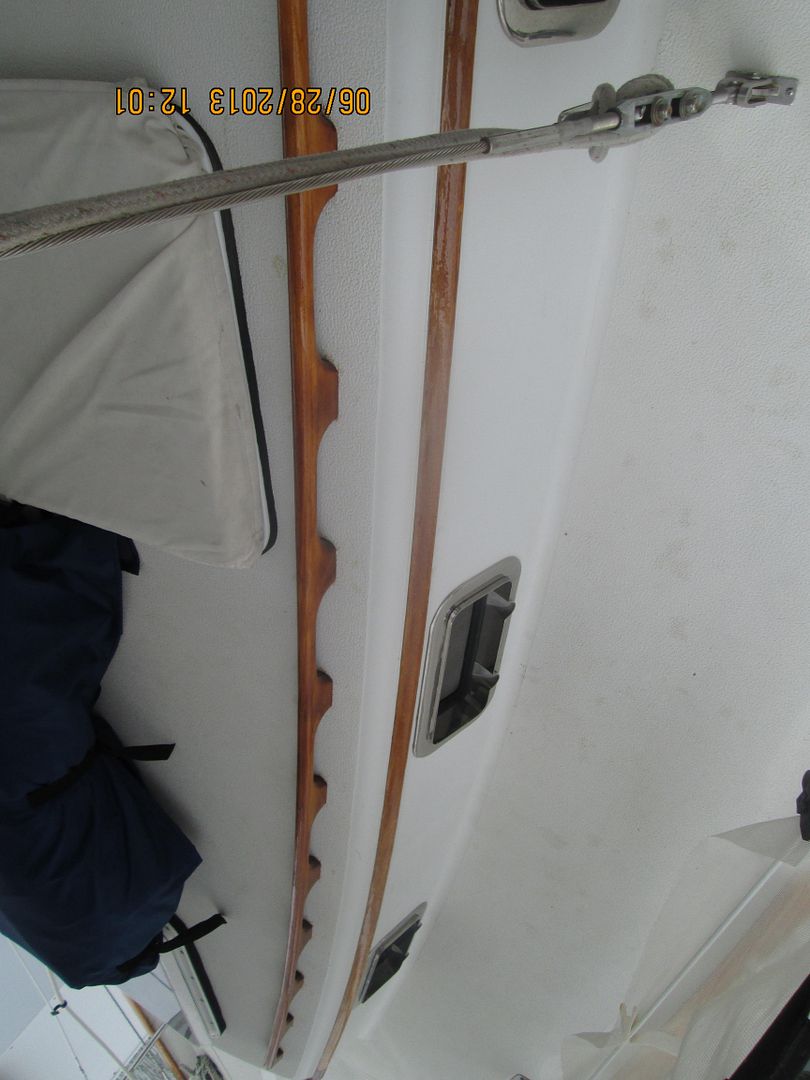 There is still some clean up left to be done.
Next year when we sand hen lightly and add a couple new coats they will really look great. They look nice now but when we did the cap rail and eye brows we lightly sanded them and added some coats of Sikkens Cetol Gloss and they came out even better. Each time you do that with varnish or Sikkens Cetol they get better looking.