Beginning of July - Paradise Village Marina in Puerto Vallarta Mexico
Debbie sanded and then taped the aluminum ring that encircles the deck mast joint. Then she used the Rust-O-liem gloss black paint to and a sponge brush to pain it. This looks a lot nicer now. The mast has left over sealant on it from when we put the mast back in the boat and sealed it.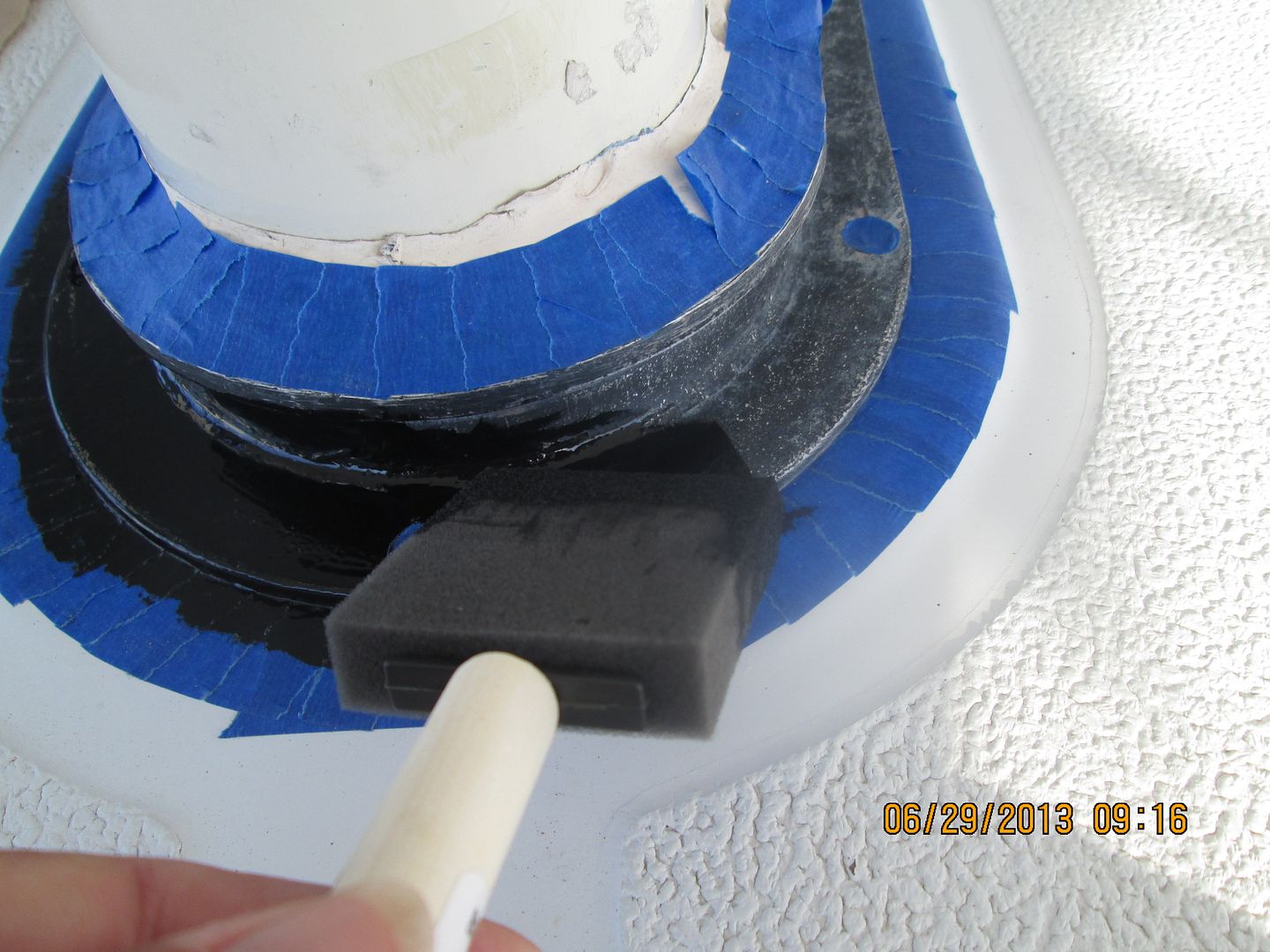 Some day we will remove the left over. There is a Sumbrella cover for this area Debbie made so you do not see it. It is not quite a perfect fit so sometimes you see the parts of the black aluminum rim.