In the middle of March 2013 – When we were sitting in the Bahia Tenacatita anchorage we did this work
Pg 122 of the Pacific Mexico Guide book
The first thing we did was secure the through hull valve on the out through hull.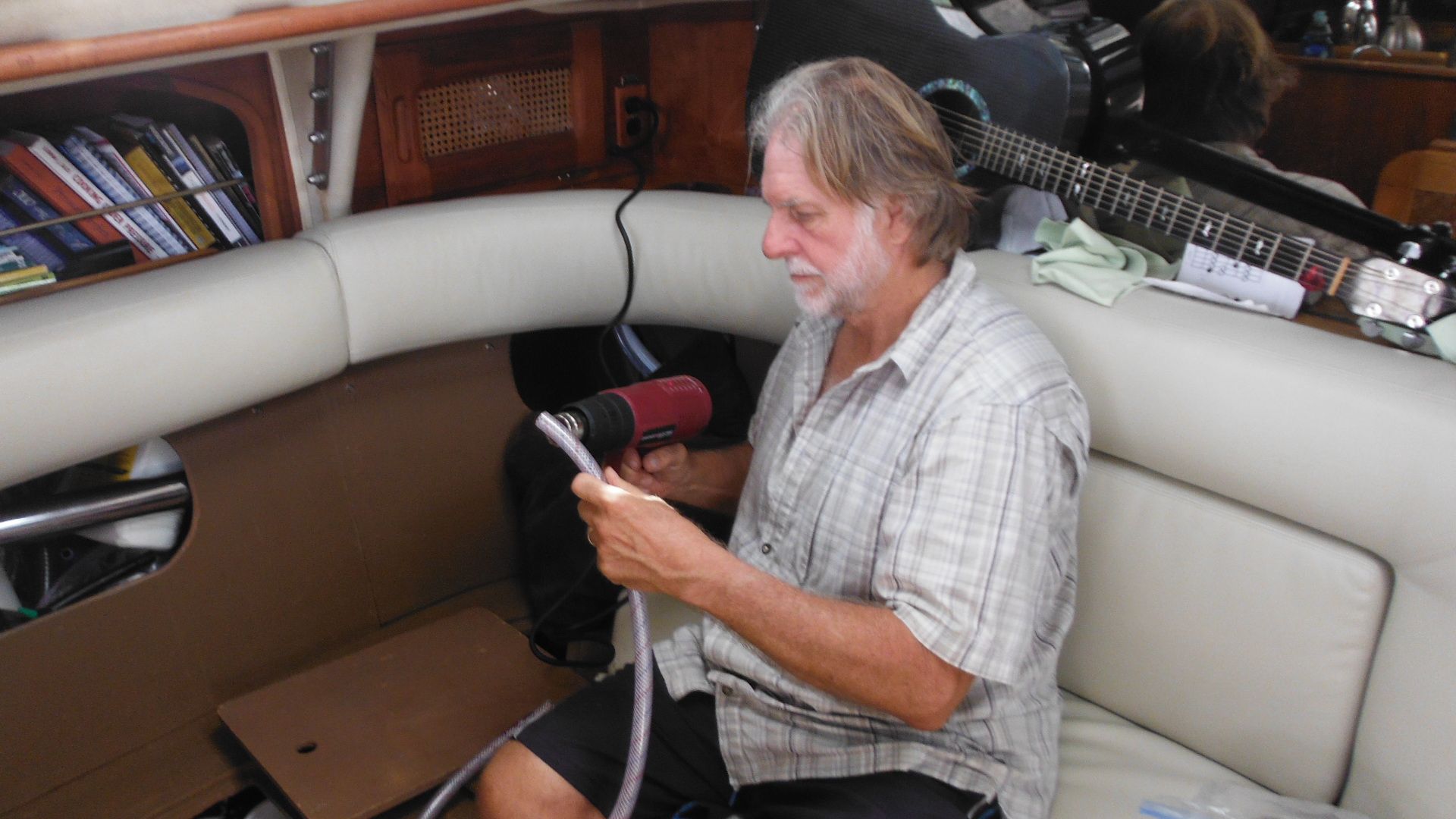 That went through the bleeder valve and into the unit from the March pump then the strainer and then the through hull valve in the intake through hull.
Then we connected all the incoming raw water to the Mermaid 12000 btu HVAC.
Next we used up our supply of ½ inch hose to connect the out to the condenser and then ran out of hose. To finish off we just need a four foot pice from the condenser to the out through hull valve. We, in a pinch, could use almost any ½ hose as there is no pressure on it.
Then we mapped out our next return vent by the galley. This is all that is required by
Mermaid 12000 btu HVAC. Two 4" and one 6x8.
We then drilled it out and placed it in.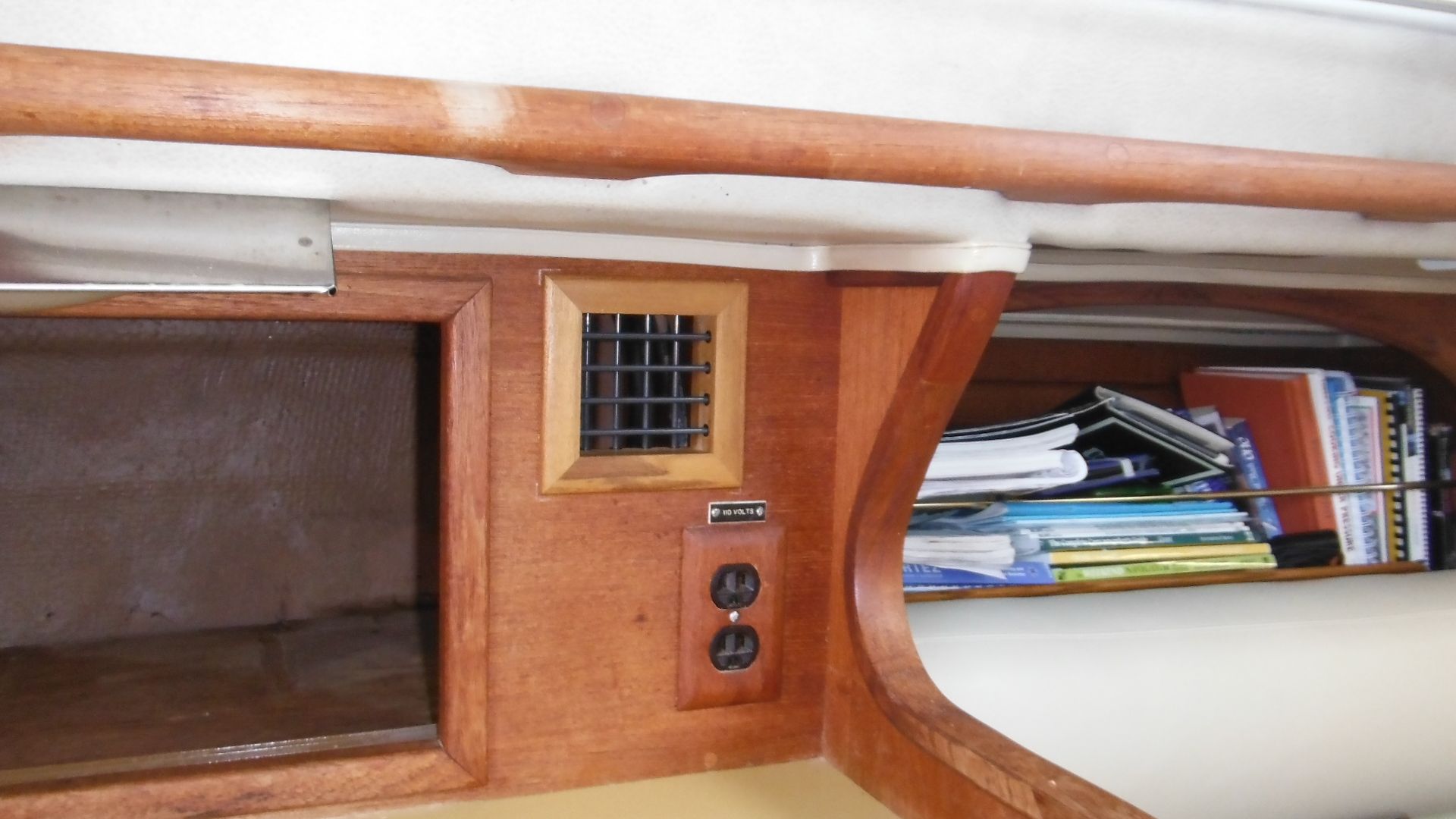 It will take a bit of teak oiling to make it blend in more.
Next will be the holes for the hose to go through two cabinets. Also installing the transition box for two vents.