Middle of March 2013 – Sitting in the Tenacatita anchorage
Debbie and I dinghied into the Tenacatita beach and had really no problems. Debbie rowed in and I took over by the beach because I can power in better. On the way in we stopped and talked to a couple of other boaters. One stopped in their dinghy as we were rowing in and gave us a quick tow closer to where we wanted to be - saved Debbie the rowing. We got out of the dinghy waist or more deep and a wave did splash over the dinghy so we had to empty the water out on the beach but that was it. We like to row in for all the obvious reasons. Lots of good exercise, quiet, easy to stop and talk to fellow boaters etc.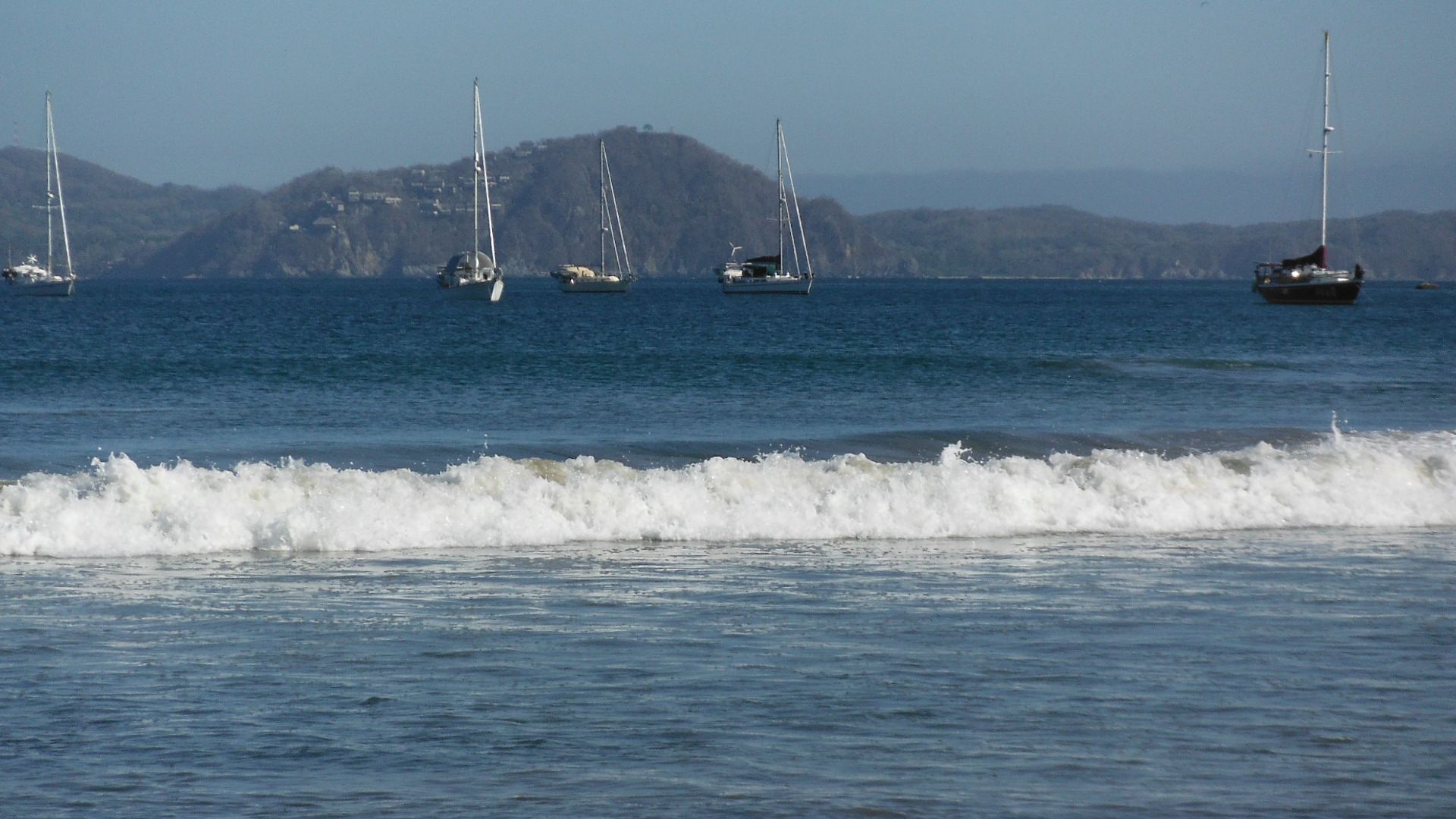 Our boat is fourth one from the right.
Our boat is third in from right.
There was decent surf and one person out on a surf board. We then went to the palapa for Mexican Train Dominos. There were six of as the season is winding down.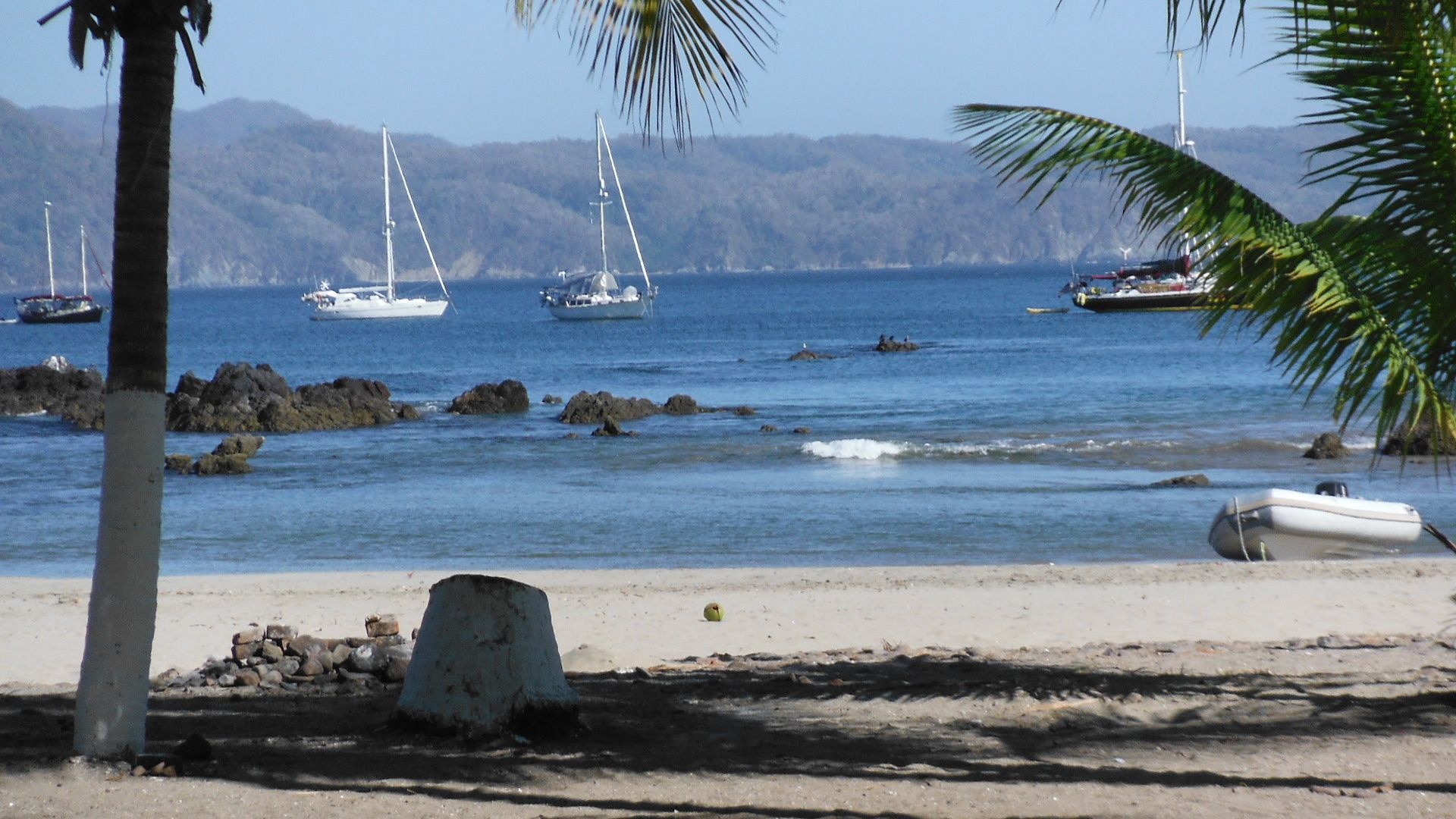 There were, at times last season, sixty boats here or so we have heard. Now there are about 16 boats.
We like the smaller number but it makes game participation a bit of a struggle. Usually they also have Botchy Ball.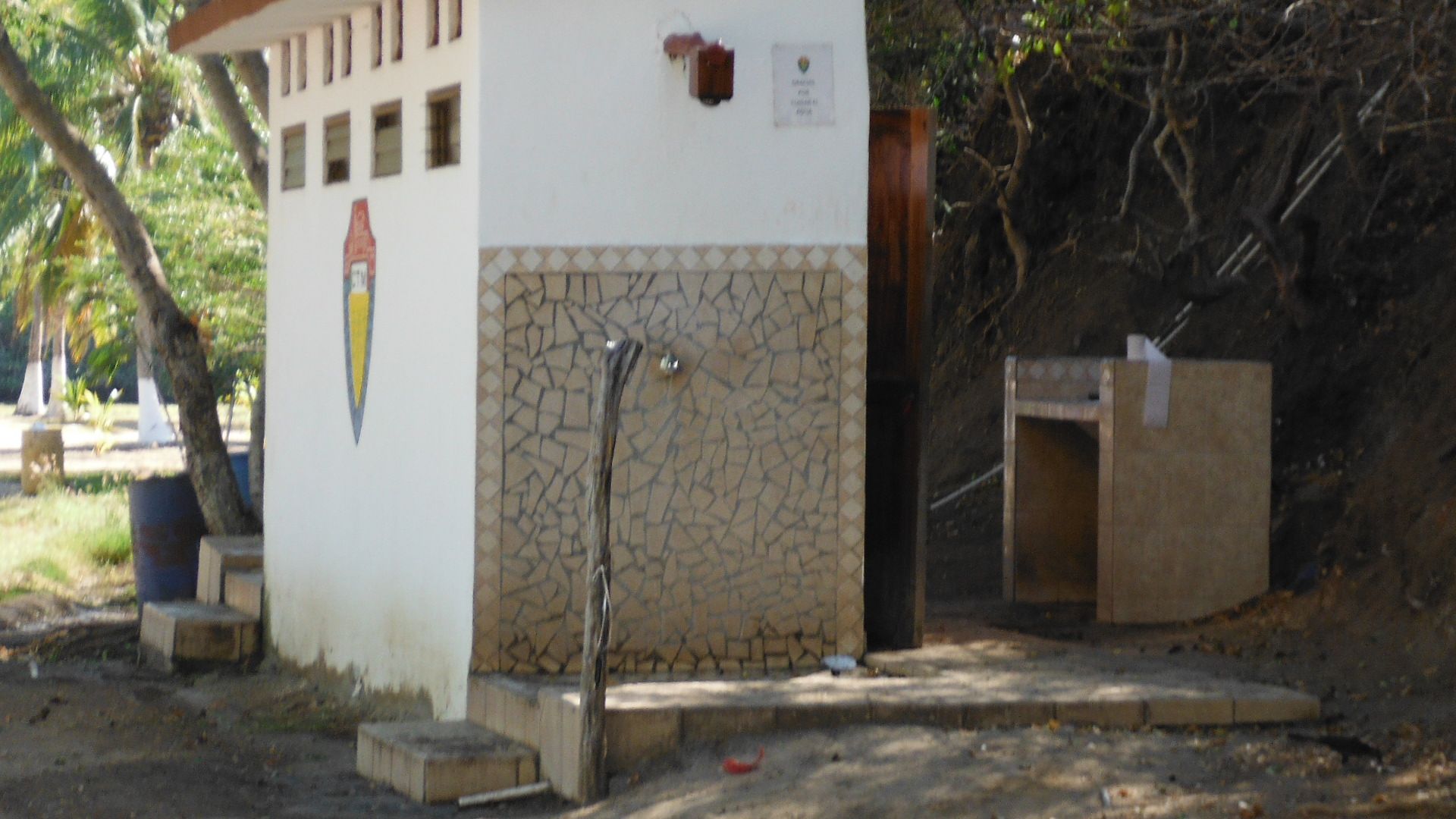 We then took showers at the public bath rooms which are nicer and cleaner than the beach ones in San Diego. One shower even had hot water! There is a camp ground by the palapa.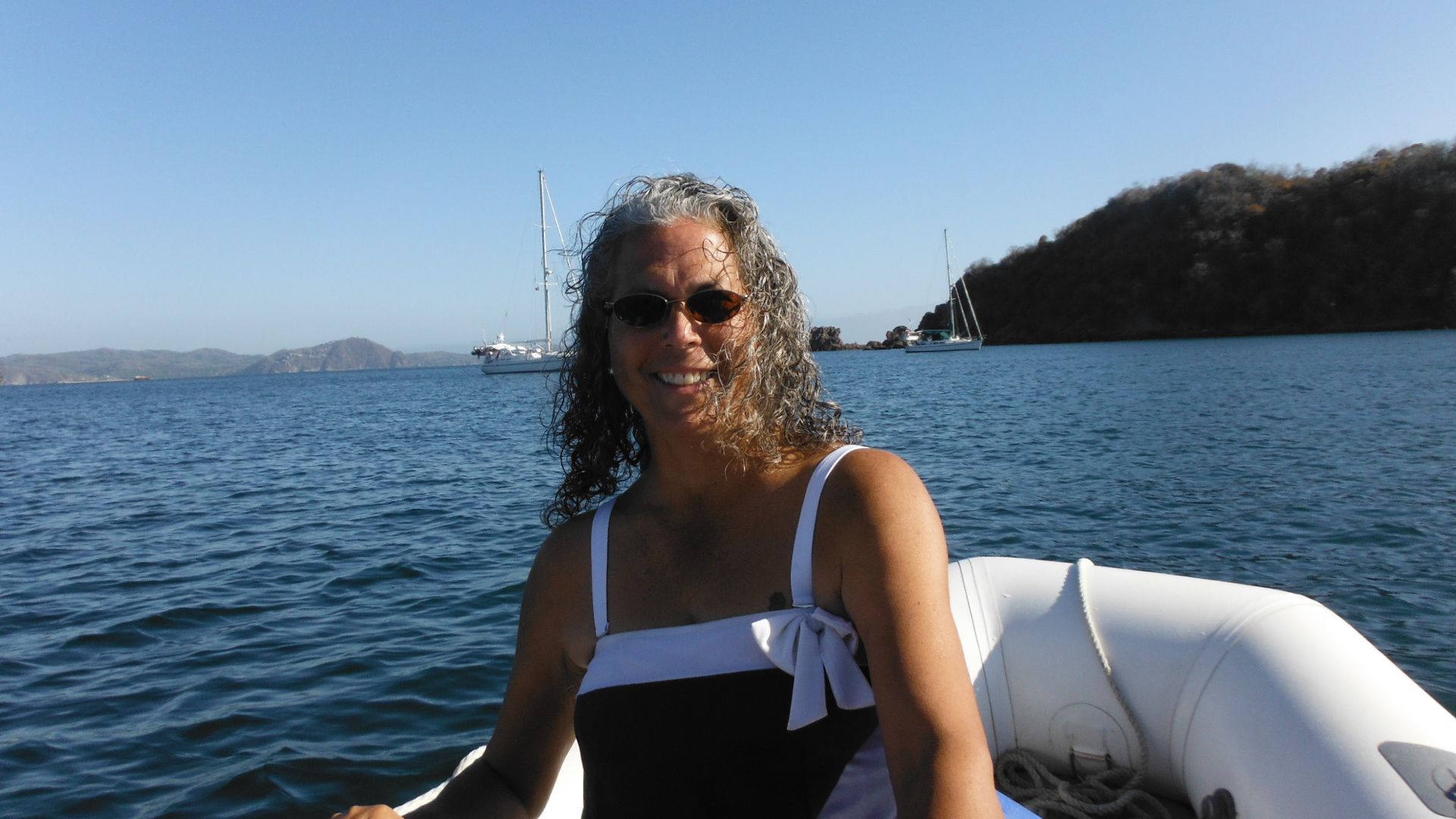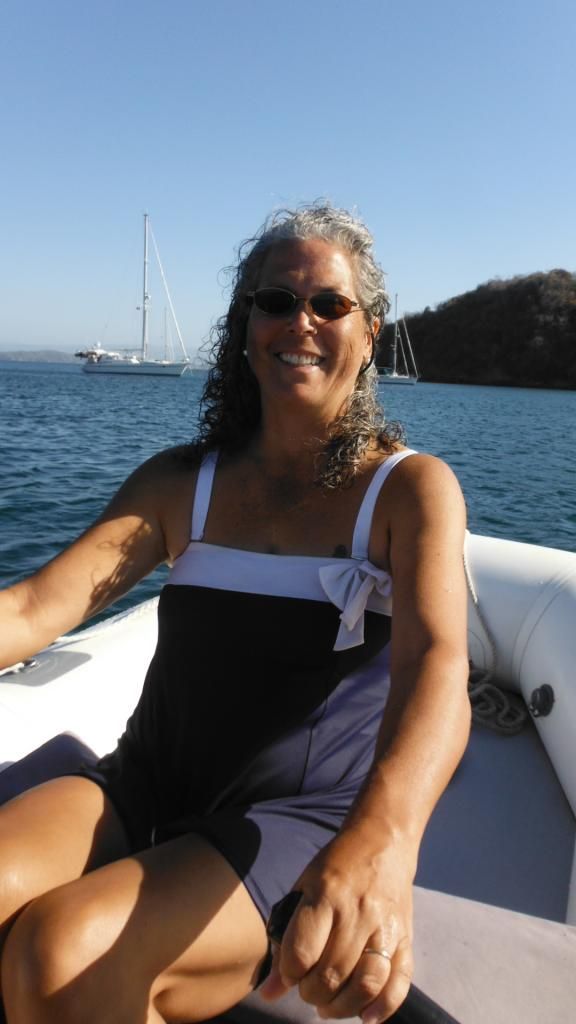 We left and dinghied back to the boat, Debbie rowing again.