Middle of March 2013 – Sitting in the Marina Puerto da la Navidad Marina - Barra
First thing we did at the marina was run a bottle of propane over in the dinghy to get filled and then we stopped and visited Pied-a-Mier III with Pam and Eric onboard so I could return a book.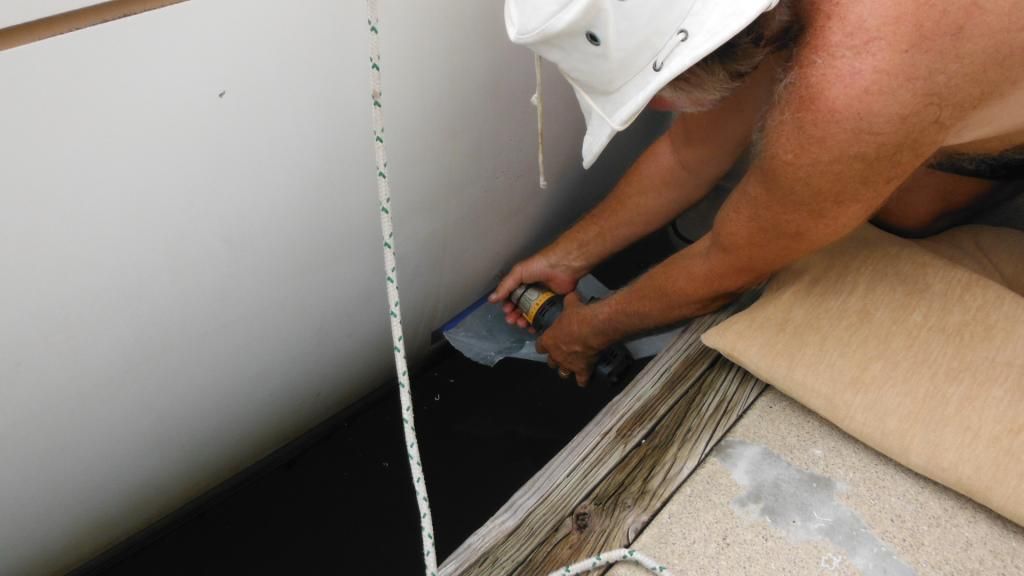 Next we put in the ½ through hull (TH) for the Mermaid 12000 HVAC unit. Hay it was nice to have a slip to lay on instead of a bouncing dinghy. Debbie did the 3M 5200 and had to hold the TH so I could tighten it. It was real hot laying out on the cement though.
I did mess up and measured wrong. You know measure three times and still drill it wrong. That's me. I drilled the hole 5" aft of the TH we were using as a spot instead of 5" forward. Luckily it was the pilot hole. I even had Debbie check my work and she didn't catch it either. Oh well...Debbie filled it with some 3M UV 4000 and we will epoxy it and gel coat it over this Summer.
The new hole and it is 1/2 inch.