Early March - Anchored in the Bahia de Navidad lagoon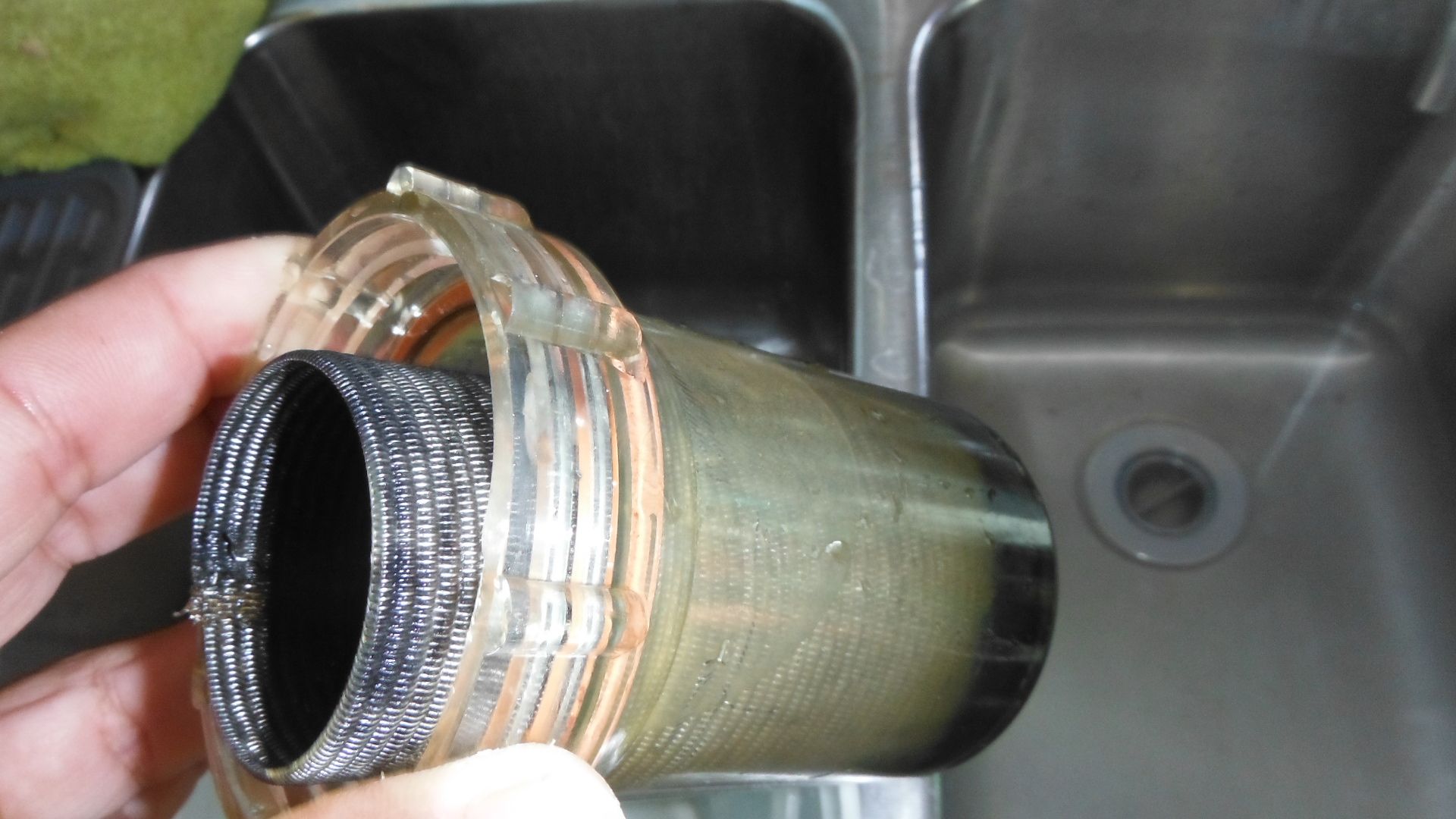 Debbie cleaning the sea strainer.
We are thinking that because the water in the lagoon is so murky we may be better off to just buy the water (they deliver) and make just enough to keep the Spectra Ventura 200T water maker happy next time we are here. We have gone through a lot of filters.