Middle of March 2013 – Sitting in the Marina Puerto da la Navidad Marina - Barra
Ok we are back in the Barra-Marina Puerto da la Navidad again for a couple of days. We are getting ready for our trip back to PV for the summer.
We left the lagoon with Debbie at the helm. She followed the bread crumbs from our last entry. The lagoon is a bit tricky and very shallow in places, the channel is not marked.
Debbie did a fine job and we had our slip all picked out. When we got to the marina Legacy (Chris and Heather) had already slipped into it :) so Debbie did a fast U turn into the B dock and then we docked at the opposite slip we were trying for but they were both empty so no foul. Debbie did a nice job of docking and there were a lot of people on the dock trying to help. It helps to have a pretty girl at the helm. There was just a little wind but enough to push us over. Debbie had to do some quick thinking and docking by the seat of the helm seat.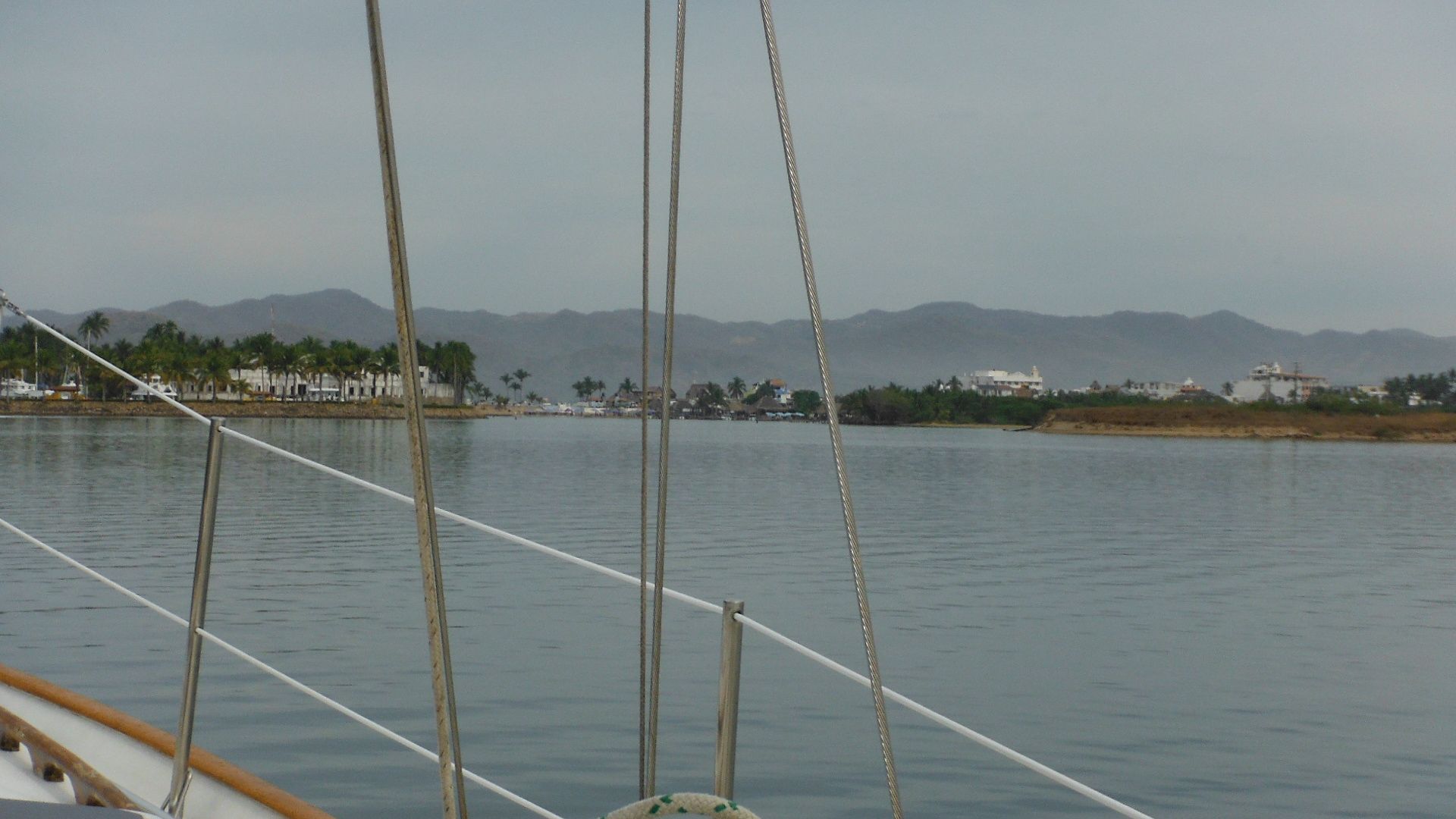 Coming out of the lagoon.
To the right is a channel that leads to private homes with docks.
Turning to port here for the marina.
We will be here till Friday when we are sailing for Tenacatita.