End of March 2013 - Sitting at anchor in Punta De Mita in Banderas Bay -
Mexico
Pg 69 of the Pacific Mexico Guide book
Because we have decided we will put the dinghy on the fore deck for any half day or more passages (at least for now) we wanted an easier way to get the dinghy there on deck and to deploy it afterwards. We were using our 4.1 block and tackle attached to the spinnaker halyard but it was a pain and then all by hand. We also used a bridle to pick it up.
Now we tried the forward anchor windless. It is a Lamar H3 windless with a rope drum and chain 3/8 gypsy. It could be used to pull some one up the mast or of course an anchor rode which we have it set up for. Now we decided to try it for raising the dinghy.
We attached a short bridle to the bow of the dinghy.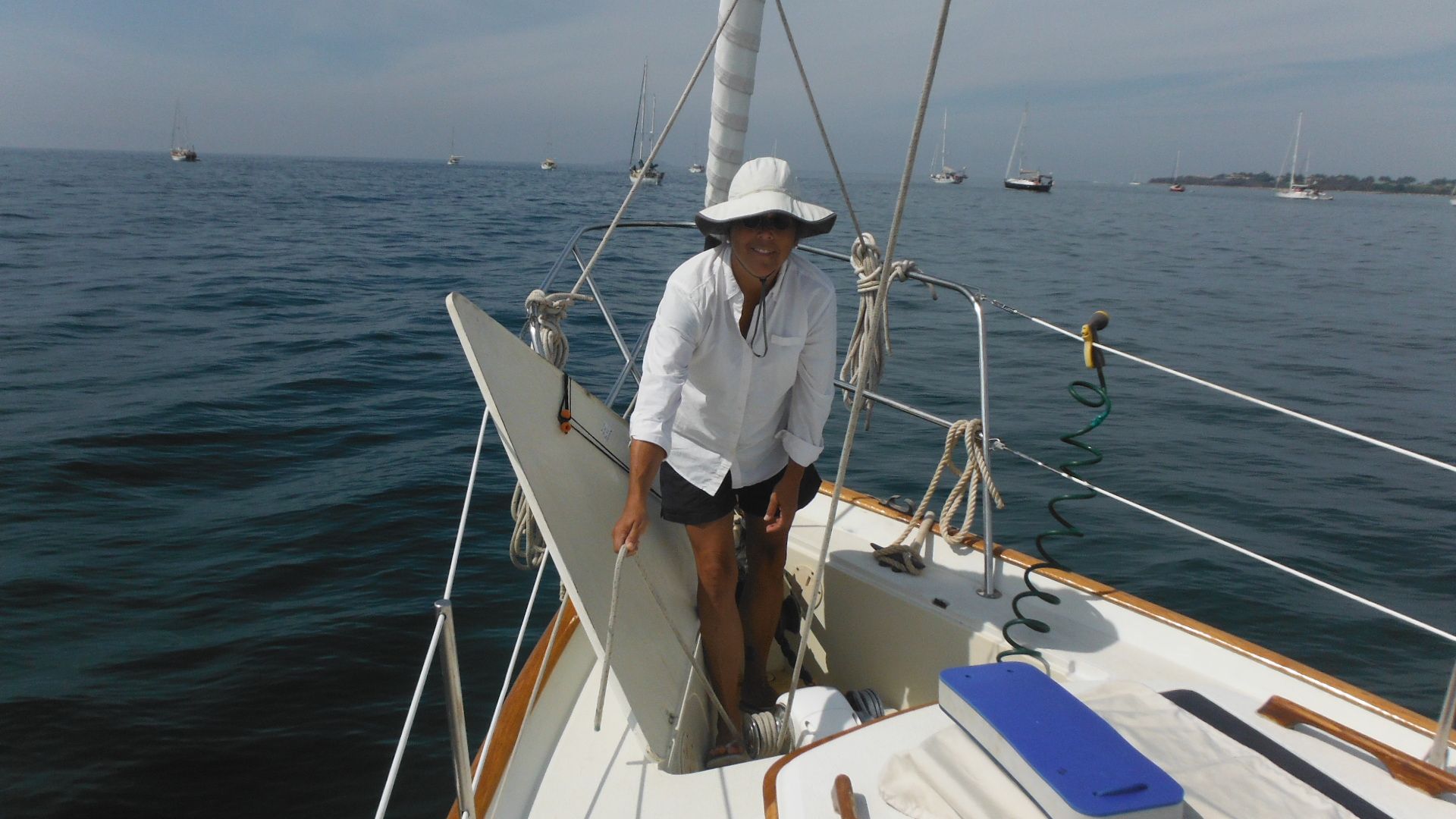 Debbie takes wraps on the windless.
Uses the windless to pull up the dinghy to the life lines where the stern is hitting the life lines. We stop.
Then with a tether we hold the dingy steady because it wants to fly to the center of the boat and into a shroud.
Debbie lowers the dinghy and we tether it to the stern resting place by the mast and then lower it to the deck.
The same goes for raising it but in reverse order. We walk the dinghy once it is off the deck to the life lines and then Debbie lowers it.
We lower by hand as it is easier and you have more control but we could use the windless to do that also.
We use our three flat fenders to place the dinghy on. If it is to sit in the sun at anchor for a day we cover it.