Middle of February 2013 –

Barra Bahia de Navidad lagoon
Our Spectra Ventura 200T water make is now fixed! Yep Chris from S\V Legacy came over and under warranty replaced the old cylinder with a new one. Remember he is a factory trained rep form Spectra Water Makers. Sure is nice to have one traveling around Mexico. His friend Mike from Juno, Alaska brought it in with him with some other Spectra parts. It was all done under warranty and everything is just fine. Although it was only three months old when this happened and clearly a manufacture's defect, the Spectra people from the support team in the US to Chris handled it very nicely.
Chris and Debbie went through the dismantle process and Chris showed Debbie how to re-assemble the way he likes to do it. I was doing dishes and staying out of the way. Debbie is the water girl and a damn good one at that.
Chris from S\V Legacy working on our Spectra Ventura 200T water maker.
Removed the piston from the old cylinder by blowing into one port while holding the other closed. This forced the piston out.
Put the piston in the new cylinder.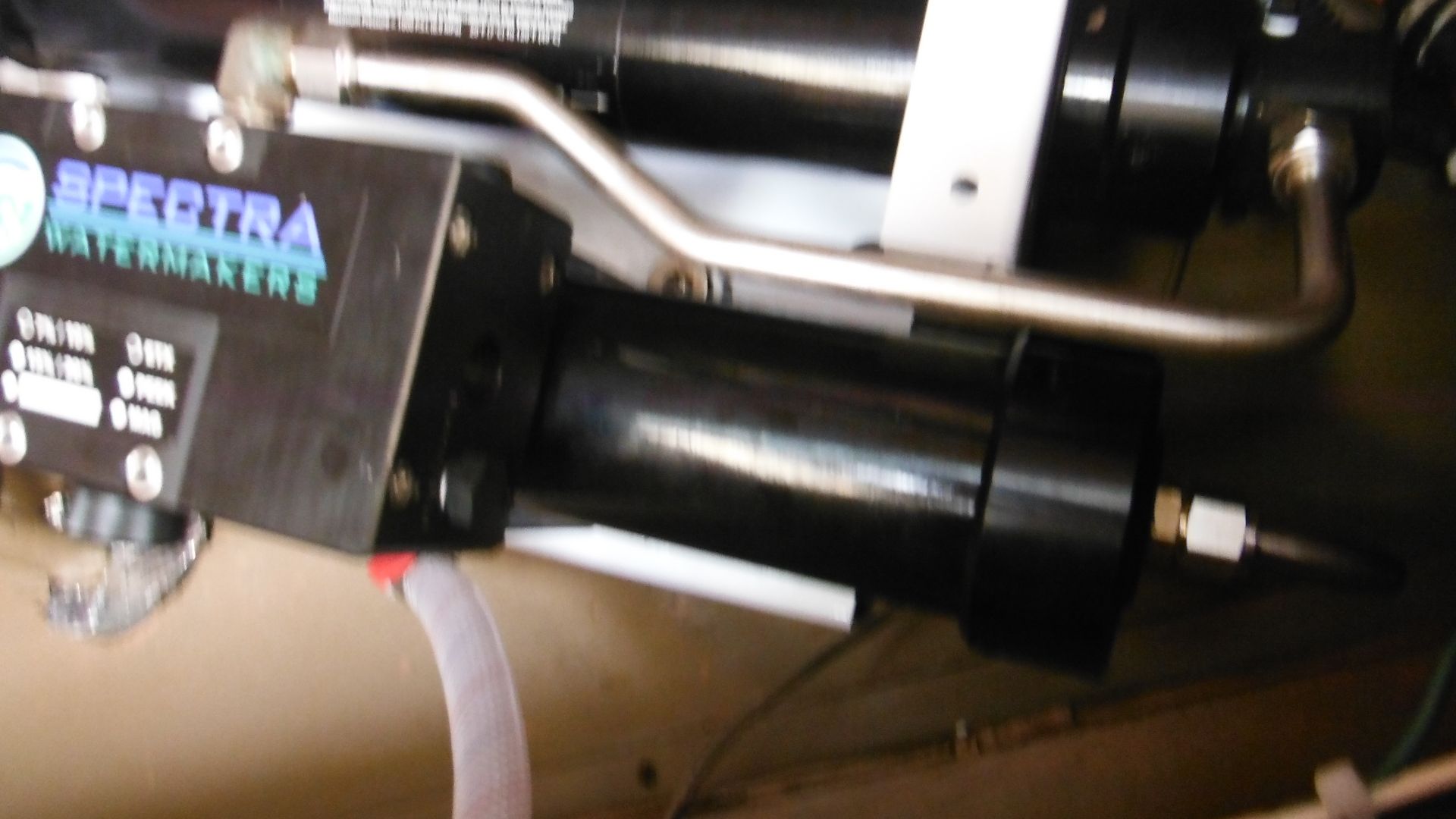 Back in action with no leaks!