Beginning of February 2013 – Barra Bahia de Navidad - Marina Puterto da la Navidad
Propane has not been an issue so far. It has always been available when we have needed it so far. That I think has only been a couple times. The composite bottles have not been an issue getting filled or really needed so far. The light weight of the bottles has not been of any need. They may be of some benefit up in the Sea of Cortez where it may be harder to get propane.
Removing propane bottles.
We went to Barra for dinner :)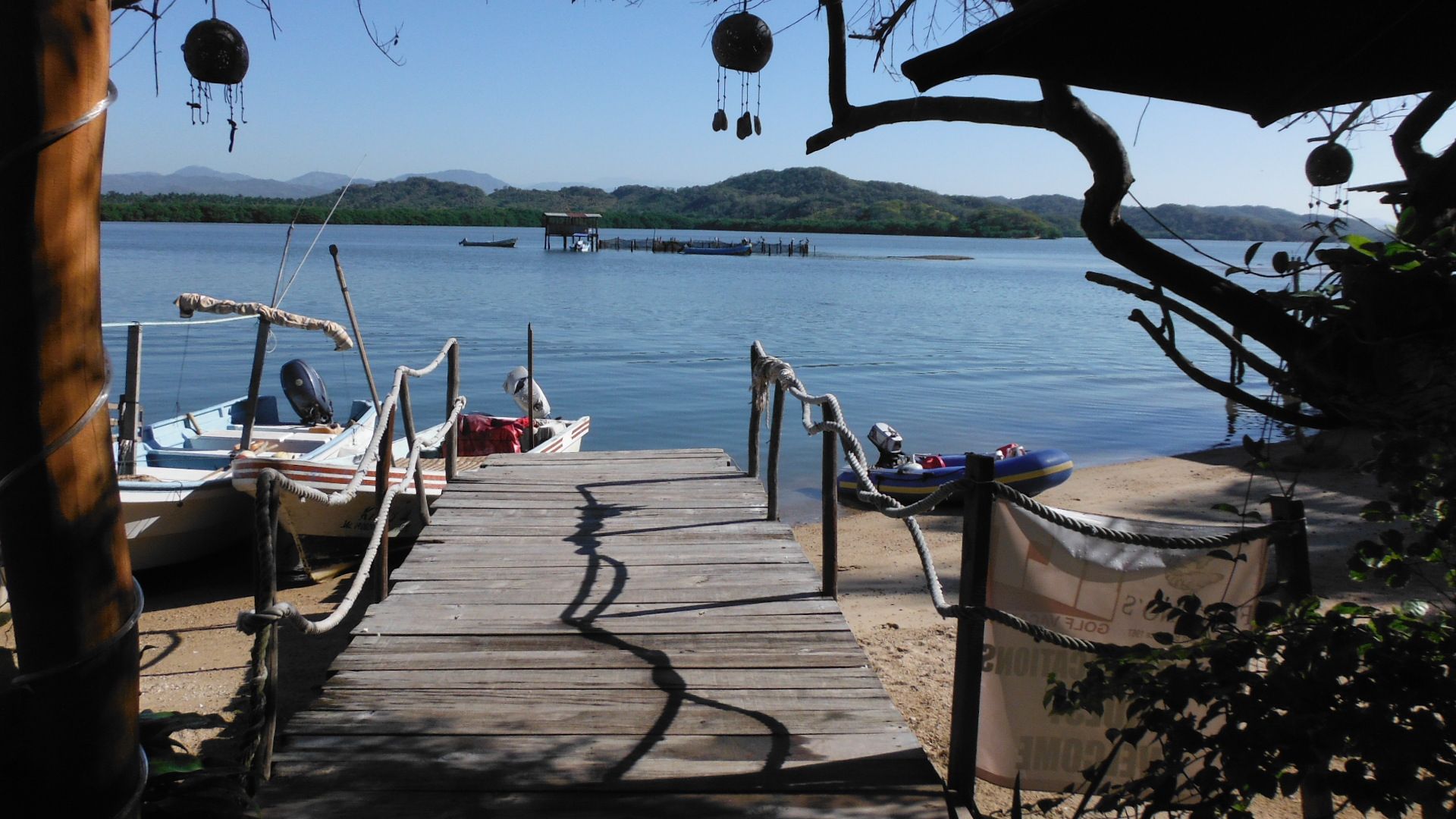 Looking out from Fortino's Resterant, the dingy to right.
I dingeyed over to Maria's Tienda at Fortino's Resterant with Marcus from S\V Rebecca and dropped off our bottles.
You can also water taxi here and Maria's Tienda runs one of the two water taxi services, they monitor channel 71 on the VHF.
We dropped them off at Maria Tienda at Fortino's Resterant.
Debbie took this from atop the mast as I exchanged pesos with Maria .
Then the next day she returned them to us at the marina slip. They will pick up butit was easier for us to just bring them by and save a few pesos . They will pick up and deliver to the lagoon also. They also handle laundry and drinking water in the type of water jugs that go on top of a water cooler, 5 gal containers? They offer a water jug exchange. And you never need to leave your boat

J