Before we left on the Baja ha ha on 10-29-12 in San Diego we had divers come by and put in two under water through hulls(TH) with valves and add a scoop to a third, the water maker one. The divers did a nice job. We got two 3/4 " through hulls installed. One for the 12000 btu Mermaid HVAC unit and one for the wash down pump.
We got them and the divers from a shop a few doors down from Marine Exchange that sells zinc's.
I though I wrote this post befroe but could not find it while moving some pictures.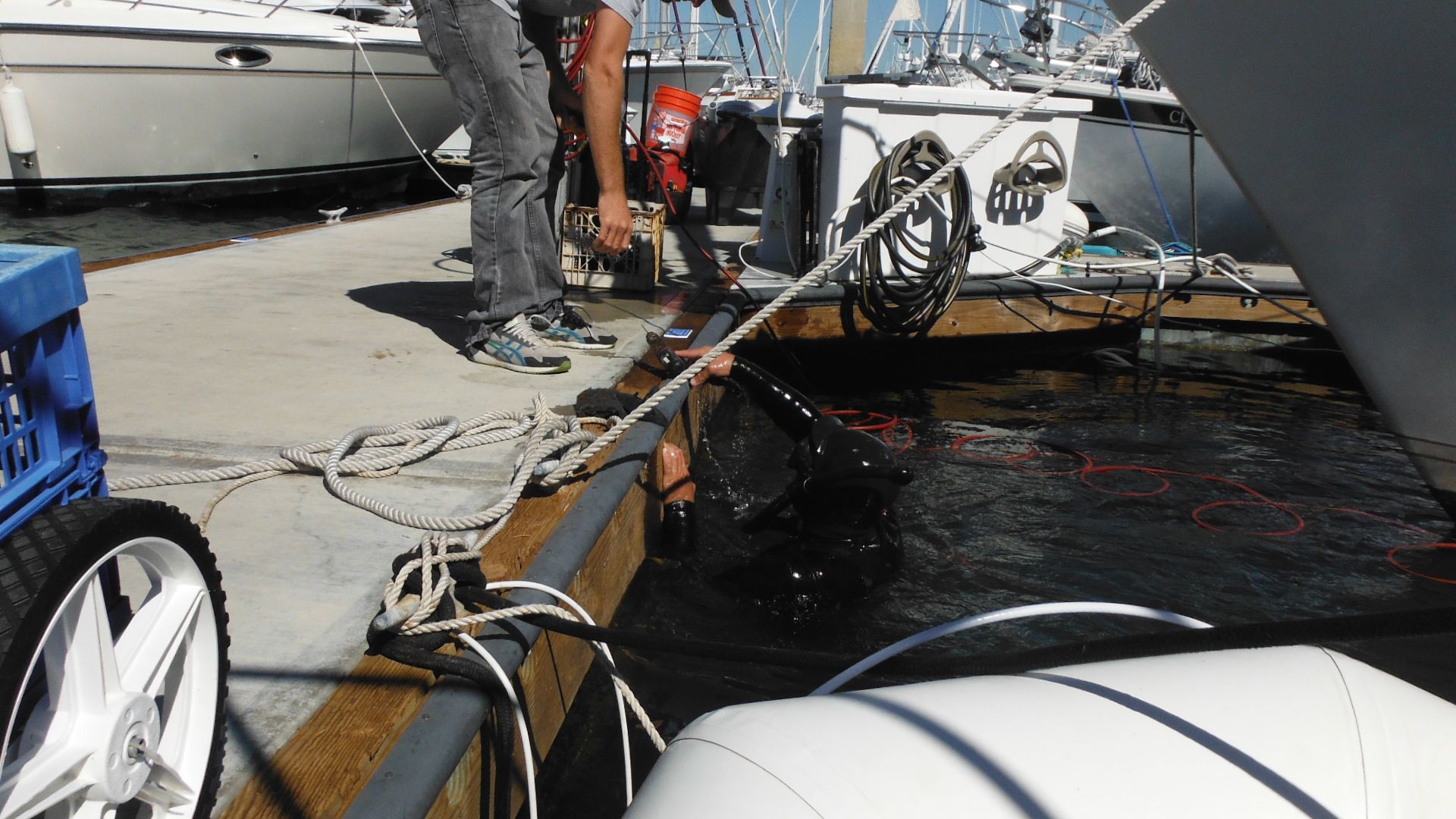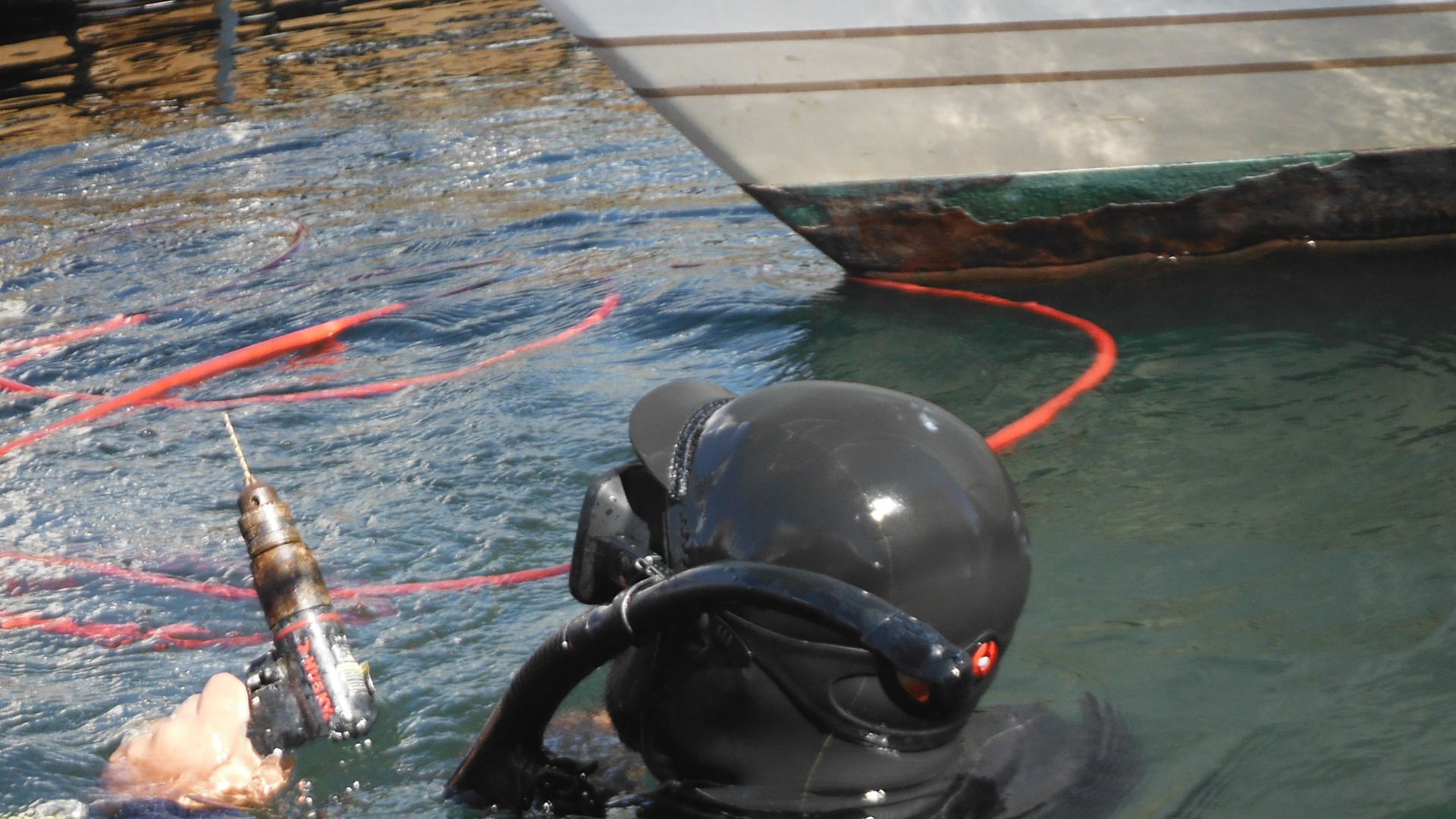 First they drilled a pilot hole with an air drill.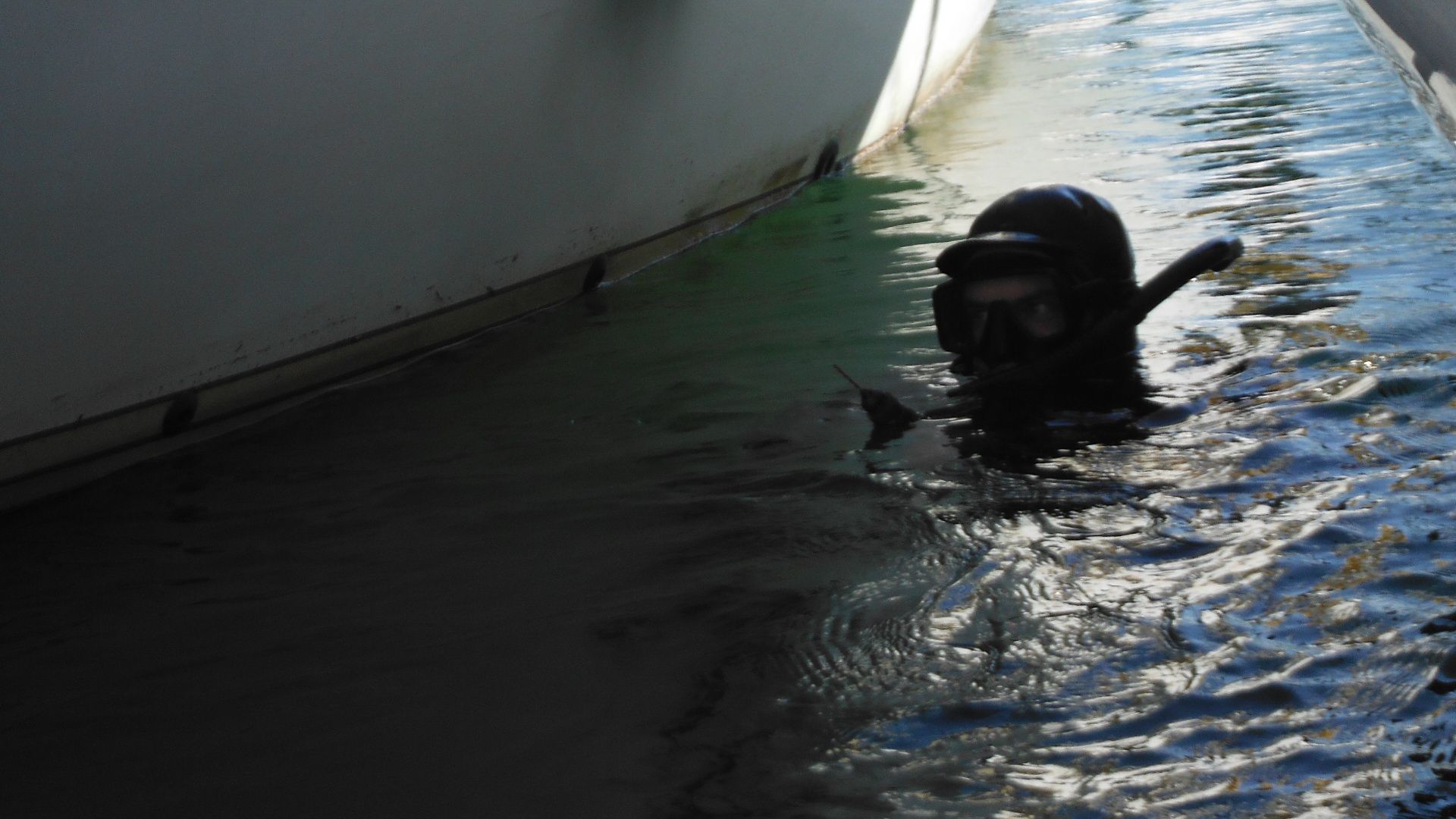 Almost needed exta long TH because the hull is so thick.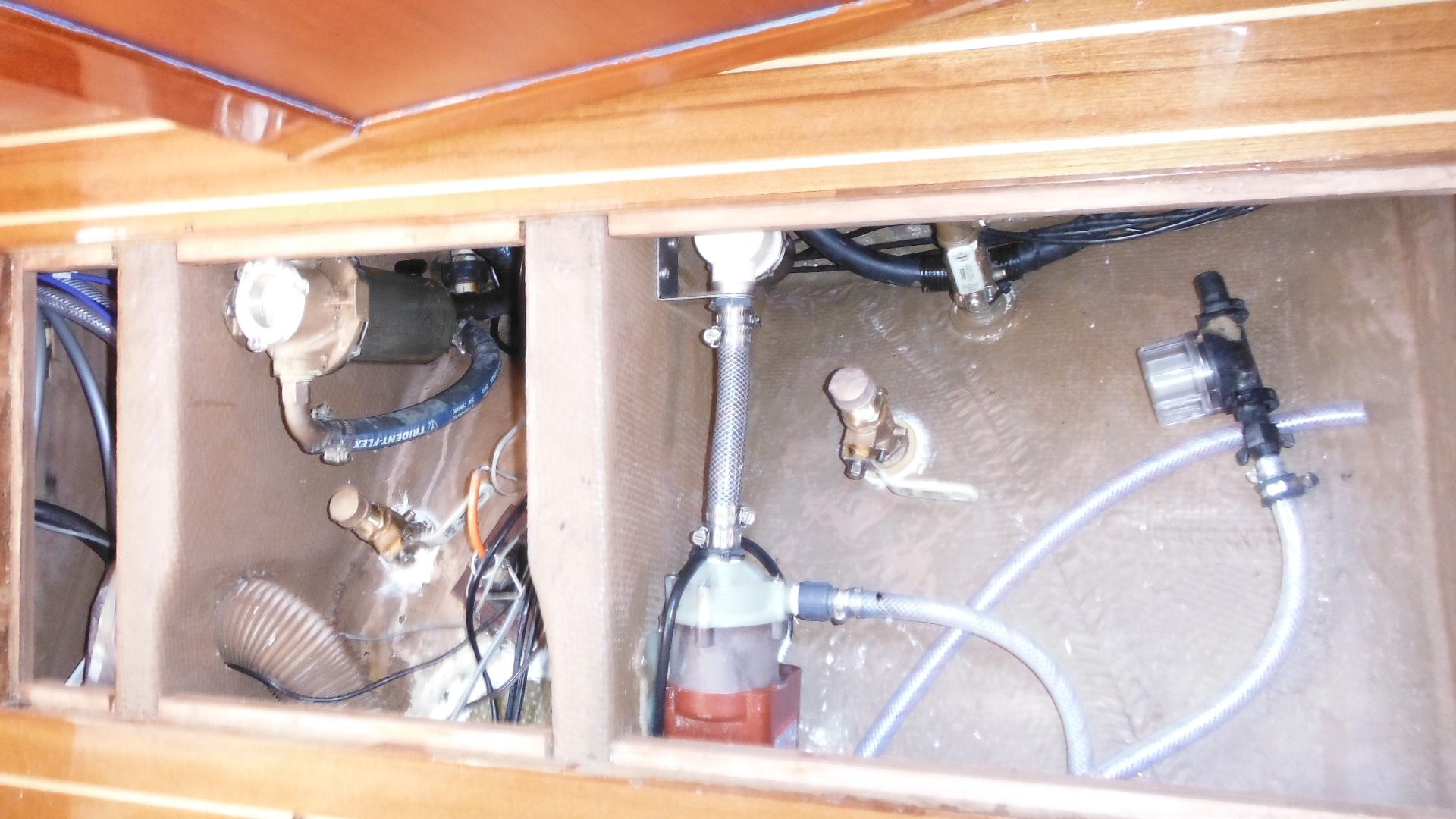 We put caps on the new TH's for saftey reasons.