Middle of February 2013 – Barra/Bahia de Navidad lagoon
We went to the Sands Hotel in Barra for a Cruiser's rib dinner.
Edgar and Jackie run the restaurant there and I heard make a killer burger. I will definitely need to check it out.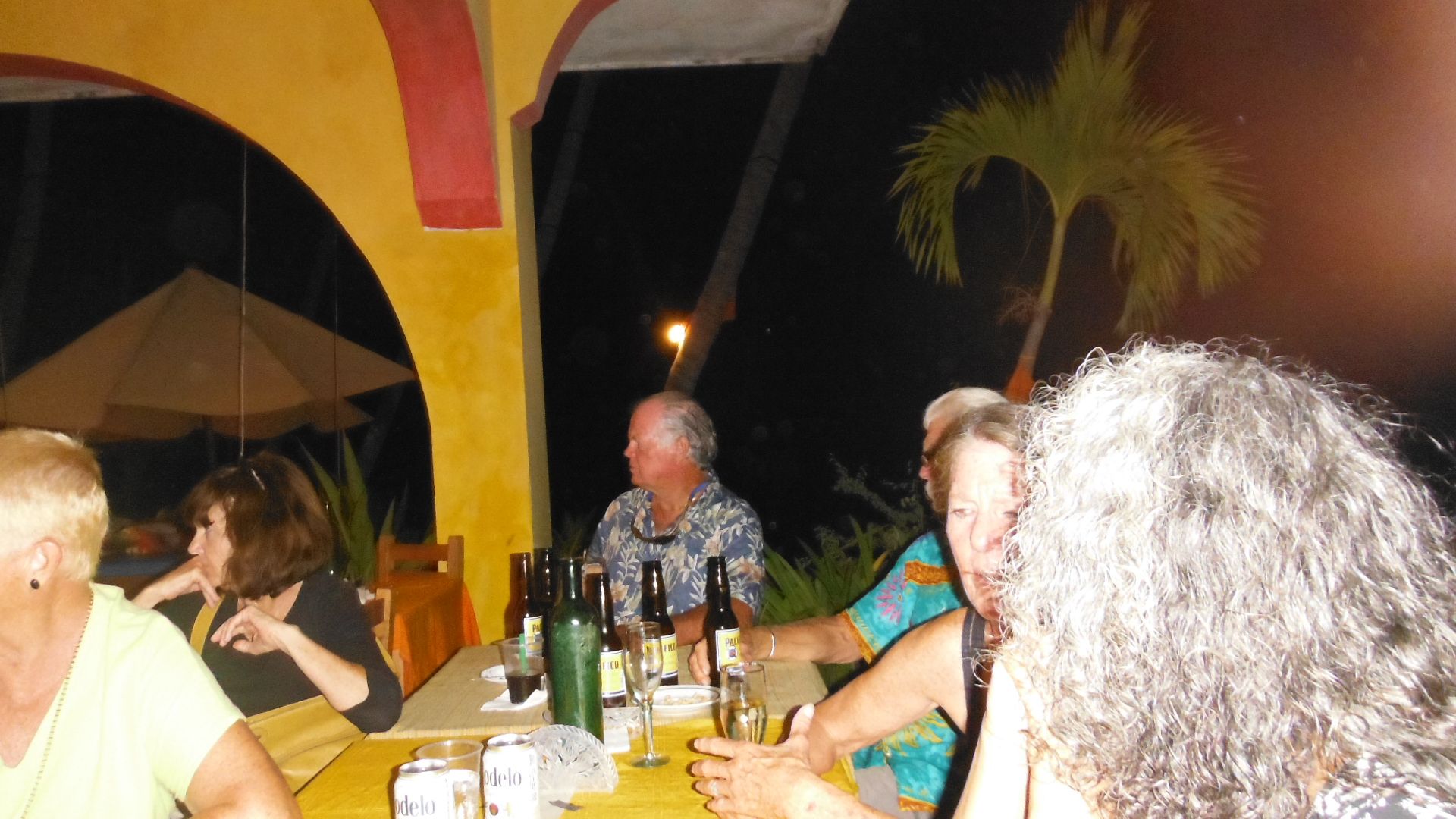 Debbie to immediate right (her hair any way) :)
It was good fun and we did some dancing even though Debbie has had a bad cold. Debbie sucked it up and went to the dinner and they made up a veggie plate for her.
The band was the "Banditos" and they were pretty good. They played a bunch of old rock tunes we could dance to. It is so nice here with live music for most things. Not disk jockeys etc.
We took the dinghy over and after a couple stops for socializing at some boats at anchorage we blasted in. The 9.9 Honda outboard on the Achilles 10.2 just flies along. Being in the lagoon it was flat so we were just skimming along. We took a starboard turn to try a new route by an island and the spray from the dinghy was flying off the port side! Wild and crazy dinghying! We did make it without flipping the dinghy over and the run back is always weird in the dark (less than half moon) as there are no lights in the lagoon for markers. You will run aground in the dinghy if you are not careful.
Debbie was holding a flash light for us to see and be seen with. We actually did run aground twice leaving but were going slow at that time. Yes there is no need to speed except it is fun to have the wind in you hair and skim along at more than five knots. Just like sailing the Islander Freeport at over six - seven knots is way fun so is the dinghy stuff.