End of February 2013 – Barra/Bahia de Navidad lagoon
We had gotten the heat exchange stack tube in yesterday and we were waiting to get the system tested. We figure we could pump out the good antifreeze if there was a leak. If we ran the engine and there was a leak it is likely the antifreeze would get contaminated and we would need to drain it all out and dispose of it.
We stopped by to see Marcus and Cyndi on the S\V Rebecca, which just came in from the South - Ensenada Carriza - and are now at anchor here in the Barra-Bahia de Navidad lagoon. We were coming back from the pool in the dinghy at the time. We had originally met Marcus and Cyndi in Chamela and have seen them since a couple times. We got to talking about our heat exchanger stack tube and he said he had a pressure tester. Enough said, I quickly borrowed it and when we got back to the boat Debbie and I pressure tested the fresh water system. It tested great, no leaks. So 4

th

time is a charm!
We first needed to trim a little wood away from the cap area so the tester cap would fit on. Then we pumped ten pounds into the system.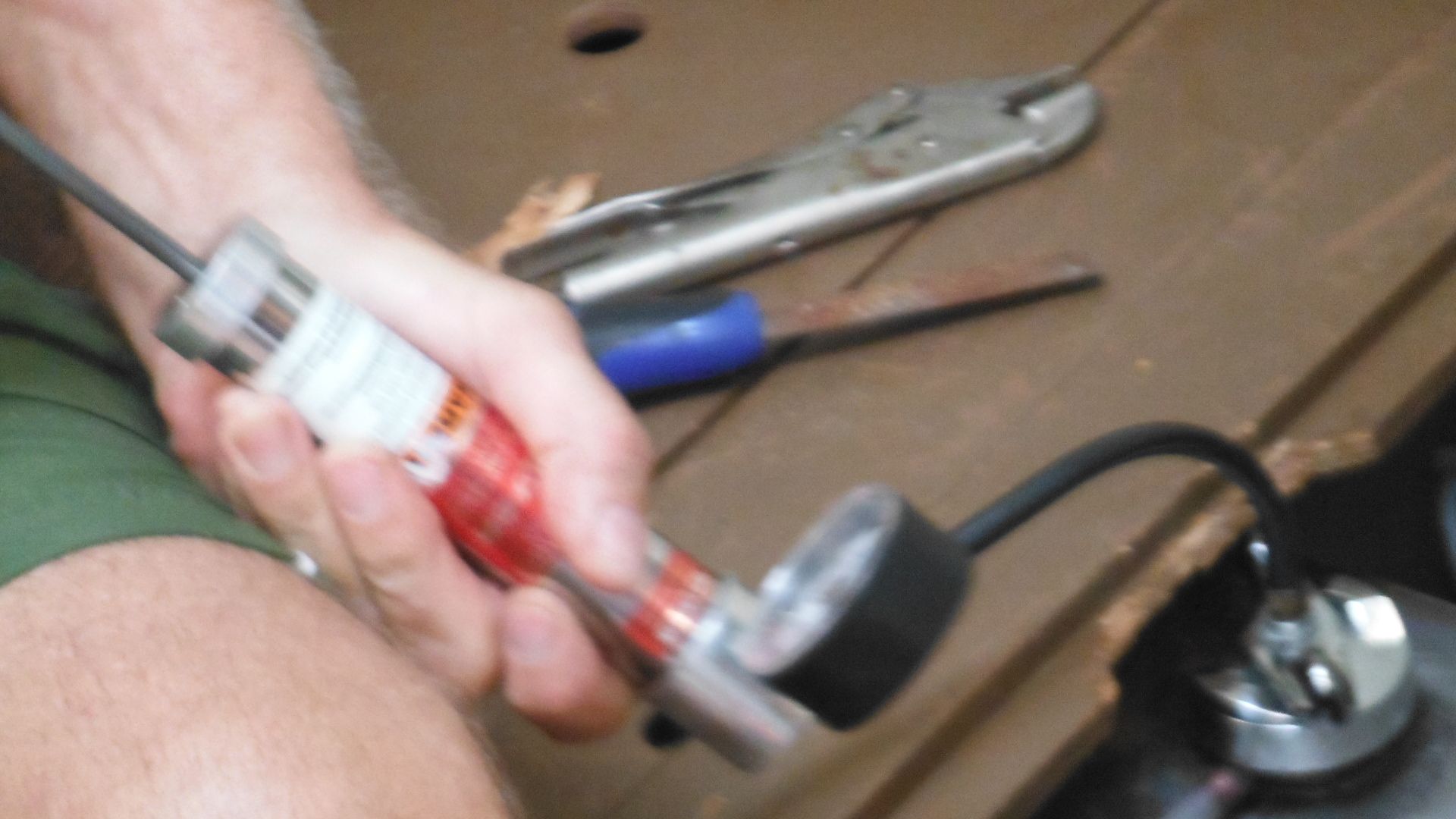 It is a 13 psi system or at least cap so ten was a good test pressure.
All went well, after a while still ten pounds!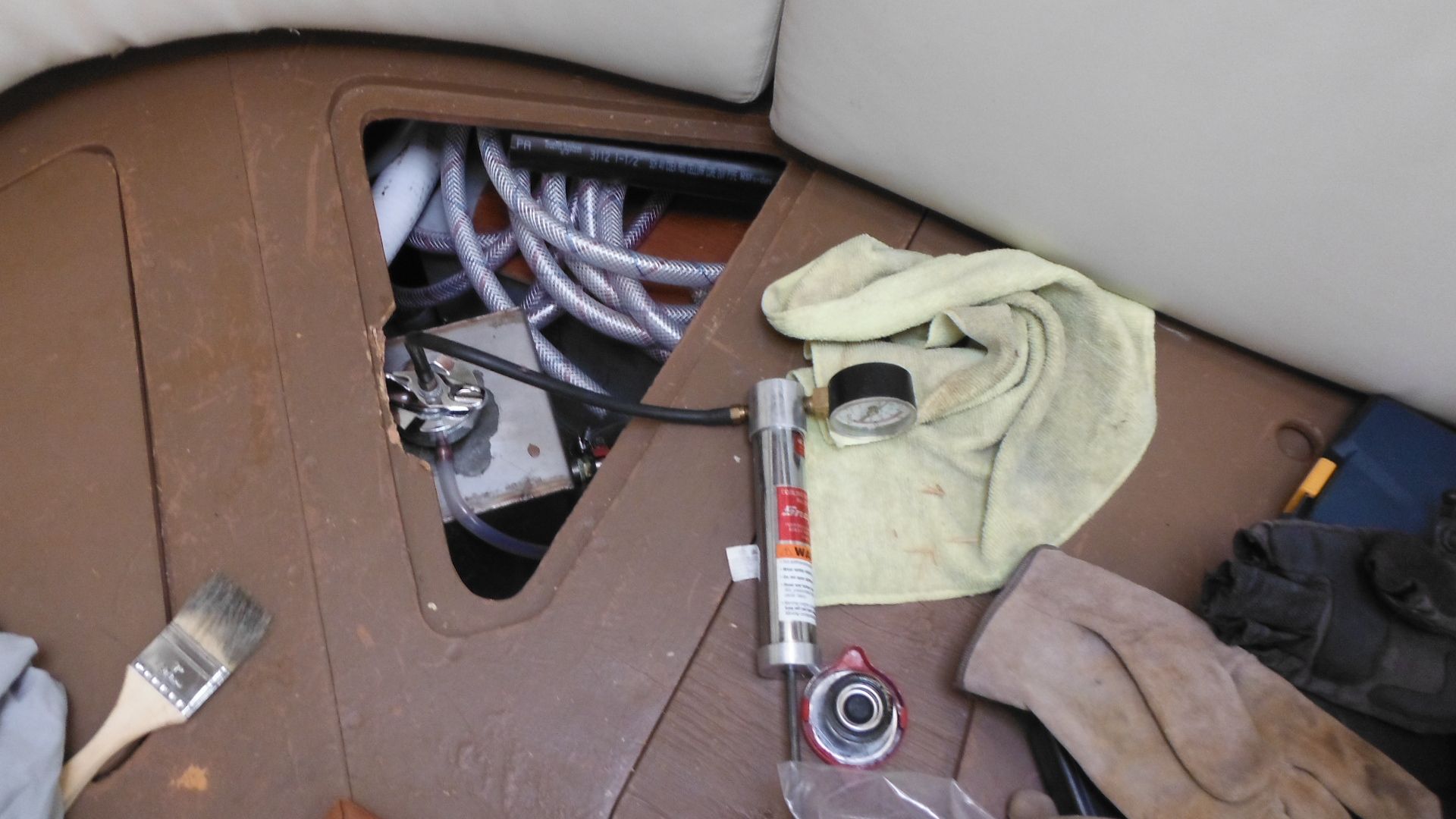 This time we centered the stack tube and then tightened evenly. I made a mark on the stack tube so we could see it through the radiator cap. This allowed us to make sure it was still lined up. I also made sure the o-ring was on the inside of the forward flange up against the stack tube.
Tomorrow we will replace the impeller (we were only supposed to check it at the 250 mile maintenance and replace it only if needed however we think it's best to replace it because it got contaminated with anti-freeze) and then we will be done, for now.