Middle of February 2013 – Barra/Bahia de Navidad lagoon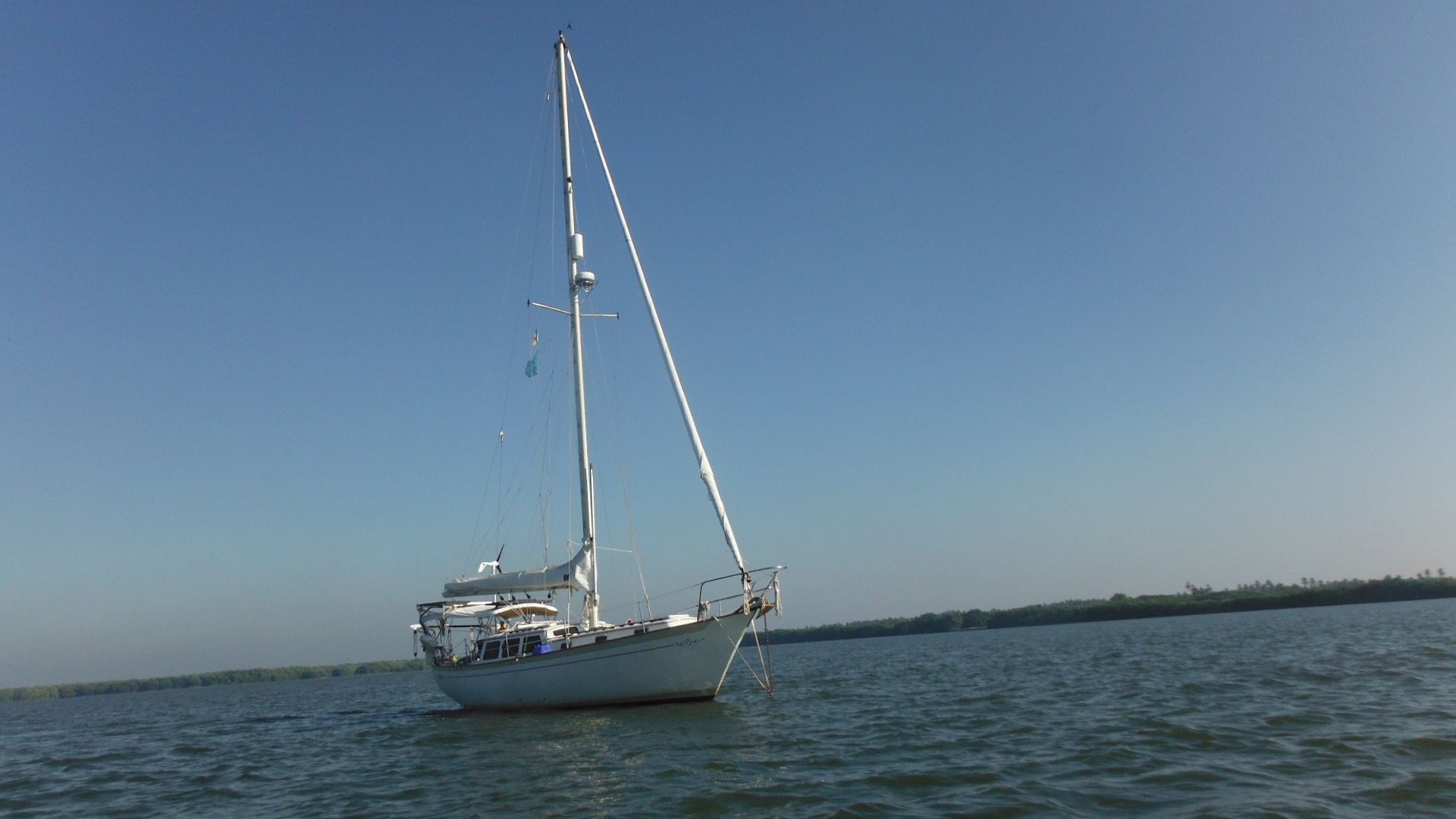 As we are in the lagoon with our Islander Freeport 36' sail boat.
In these pictures it is a great day, currently though it is blowing an easy 25 knots through here. White caps and oh well the 45 Bruce is holding us as it likes to - nice and firm! It is sunny and other wise a beautiful day. Some white caps and chop but no swell or current to speak of.
We were going to sail down to Santiago by Manzanillo. We had planned on going this Tuesday the 19

th

of February 2013. We talked about it but Debbie has had a cold and the grib files show six foot seas and 15 plus knot winds. We decided to blow it off. I am not sure if we will go there at all now. We waited here for our water maker part as the rep was around here and the part was coming here.

Santiago is 5-7 hour sail (24 nm) and of course we do not have an autopilot now so 5-7 on the way back also.
Here is a good place for weather for
Santiago
at Stans - www.
weather.solmatesantiago.com/
Now it is blowing 25+ here at Barra and the seas are 6'+ and ugly. Tomorrow will be worse as the seas are now whipped up already. Looks like we made another good call about not traveling!!
We may take the bus to Manzanillo because there is a Home Depot there now which just opened and a Mega which is a large grocery store. We only have small Abarote (groceries) around here and are missing some items they do not carry. There is also a store we do not shop at that will remain nameless in Manzanillo.
We will re-look at th idea of sail to Santiago later in the week.
Or, next cruising season we plan on getting a jump on it as we will be in PV and not need to do the 1000+ nm trip to PV before we even get started. We plan on going to Acapulco and Zihuatanejo for
Sail festival
. When we do that we can stop at Santiago on the way. Santiago is an anchorage next to Manzanillo. Manzanillo is a big shipping port and we do not want to be by a shipping port with all the container ships etc.