Middle of June - Paradise Village Marina in Puerto Vallarta Mexico
https://www.fleetmon.com/en/vessels/Harmony_2020213
http://www.superyachttimes.com/yachts/details/1835
Goes to show you do not need a big ship yard to put a big prop on a super yacht!
With a little Mexican ingenuity it is as easy as a few fenders.
Ship board crane holding up prop.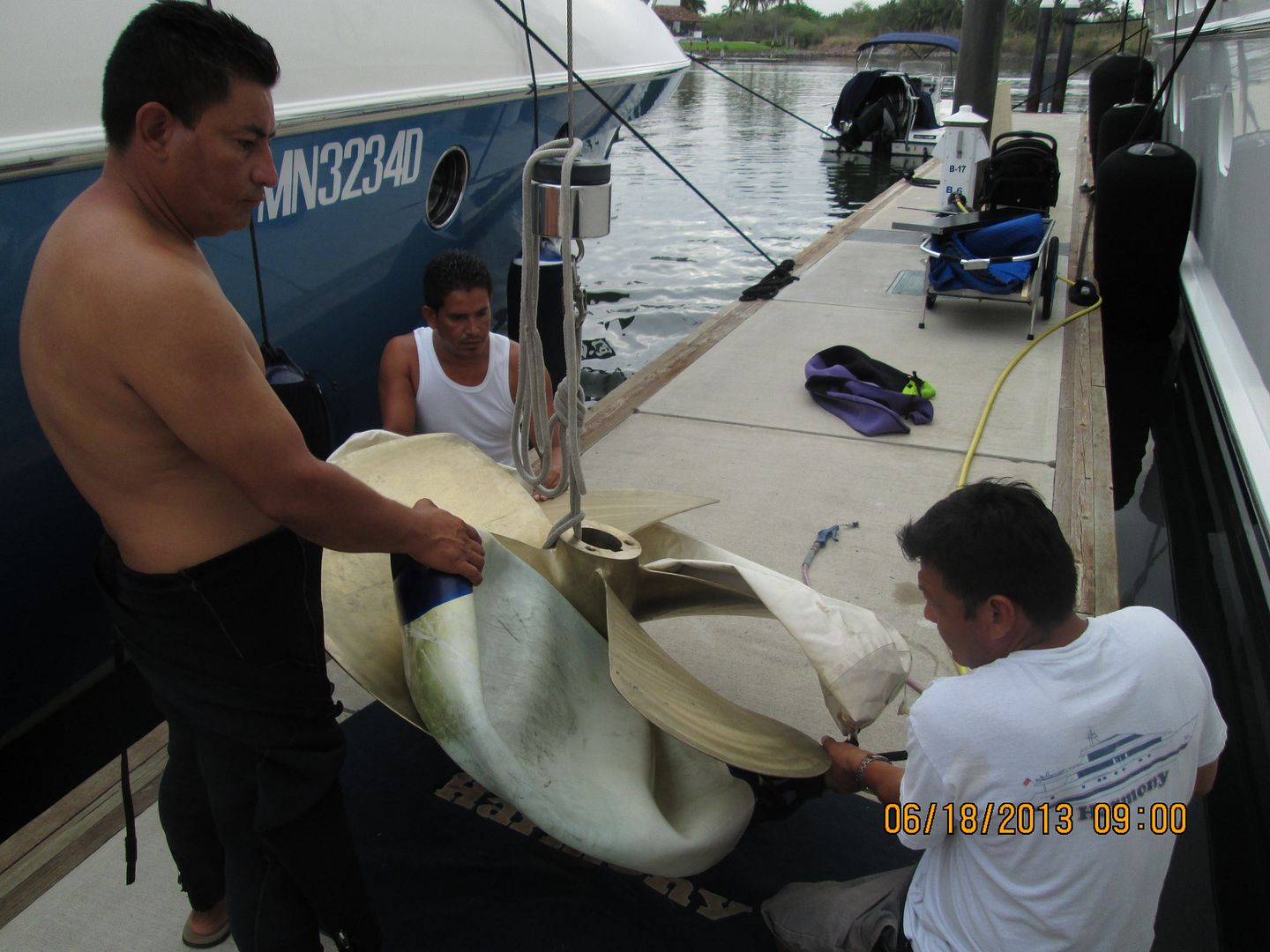 Putting fenders on each blade.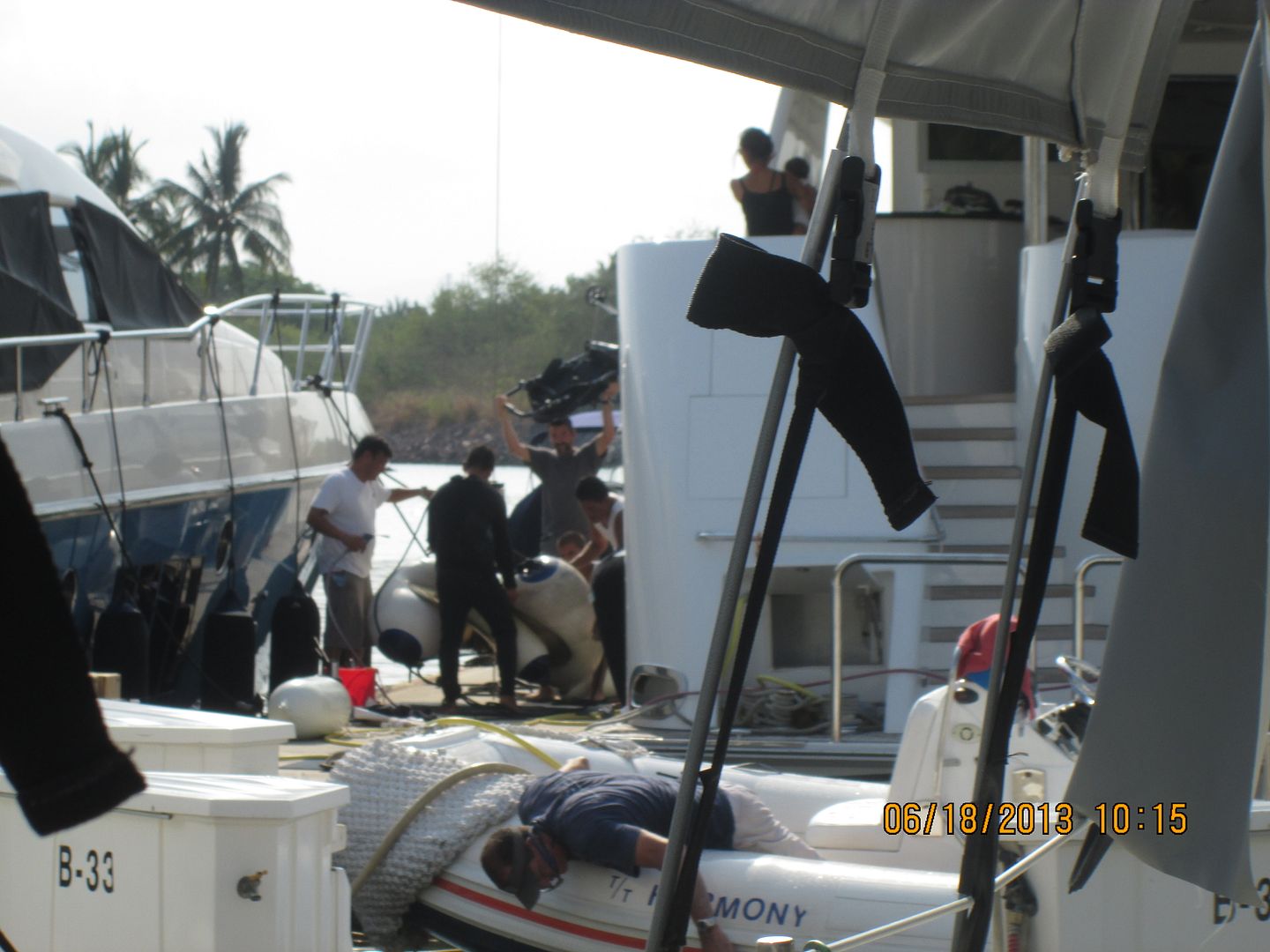 Wrapping fenders around each blade of the prop.
New prop sitting in water.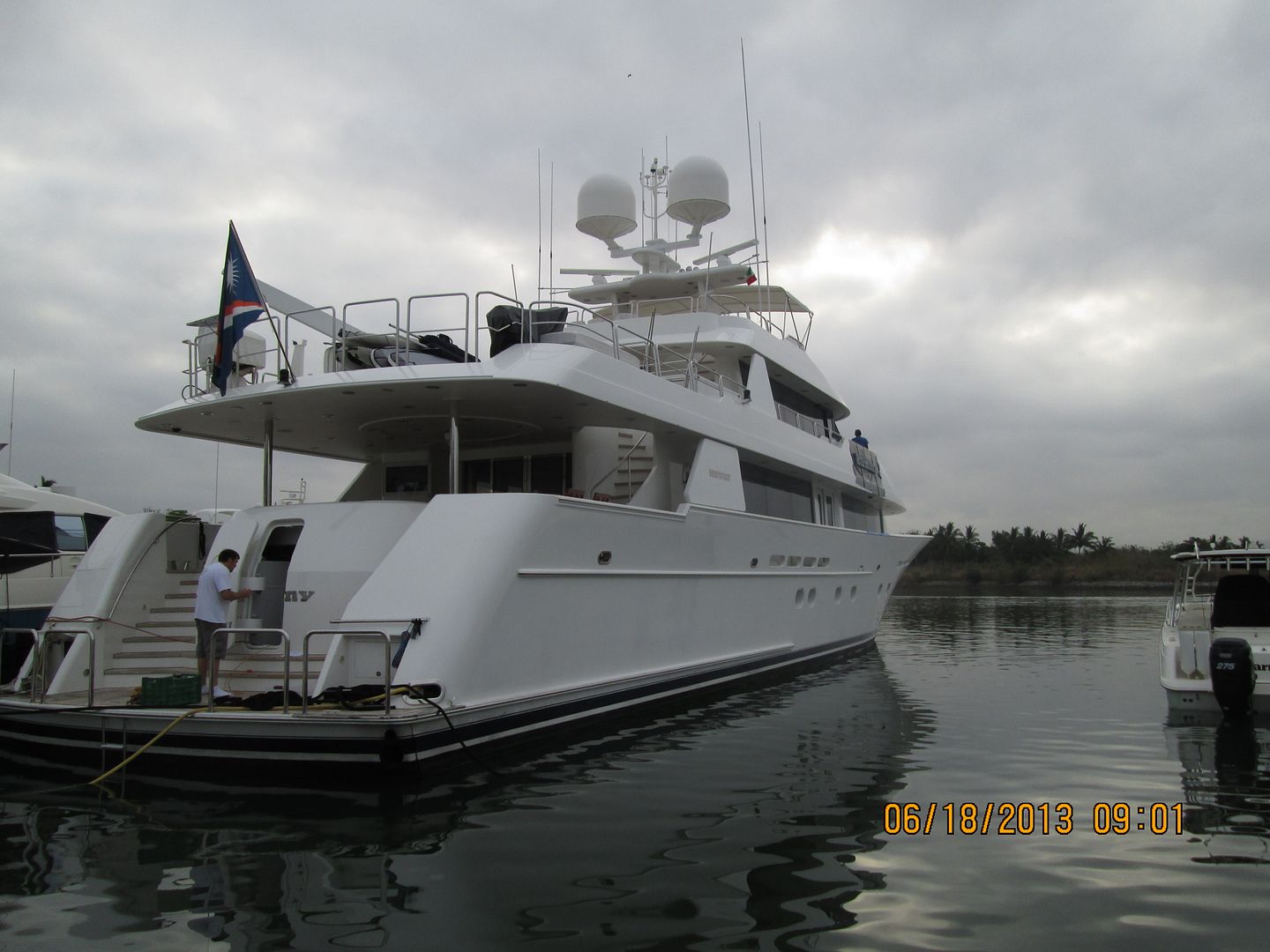 This yacht is a 36,000,000 super yacht.
Our boat with Shade Trees up.
Hay our boat is at the same dock and it is not even worth a million!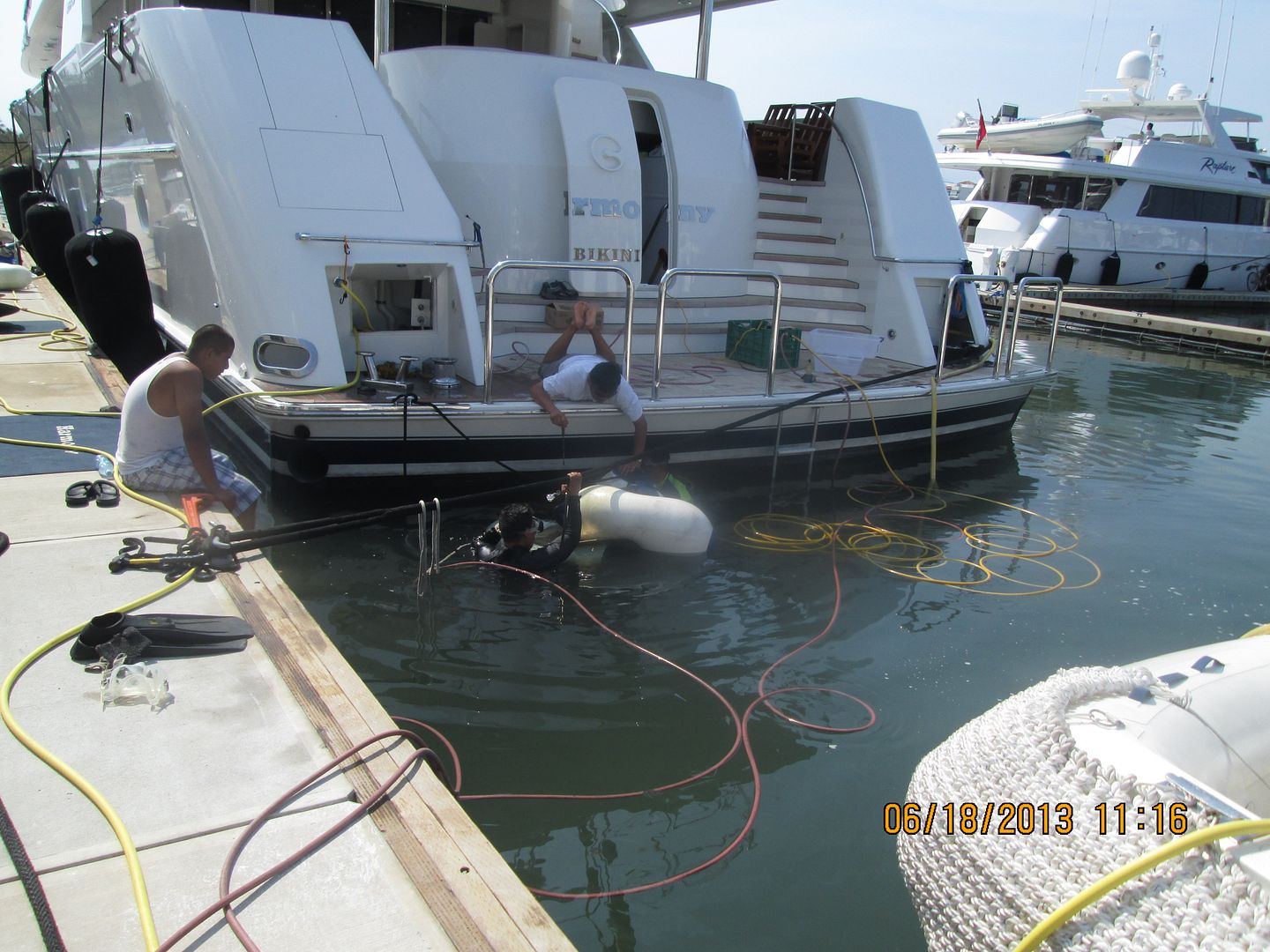 New prop in water floating in fenders.
The divers let out the air as needed to sink the prop to shaft.