Beginning of June at Paradise Village Marine in Puerto Vallarta Mexico
We finished up cleaning the deck pump out flange. It had silicone all over it and was real hard to get it all off. Then Debbie washed it with acetone and blue taped it up nice. Then it was the UV 4000 treatment. Put some down the screw holes also. We only had one new fastener that fit and the others were a bit small. They are the same size as the originals but they were stripped out. Our boat neighbor gave us three screws but the heads were too big. The chandlery here at our dock had lots but none the right size. So we used the new, same sized ones for the three with the fourth holding the flange in good and with the 3M UV 4000 holding the other three screws and flange in this should be fine. The hose is attached to the flange and runs to the holding tank so the flange is not going anywhere. We are stopping the water leaks around the flange and screws.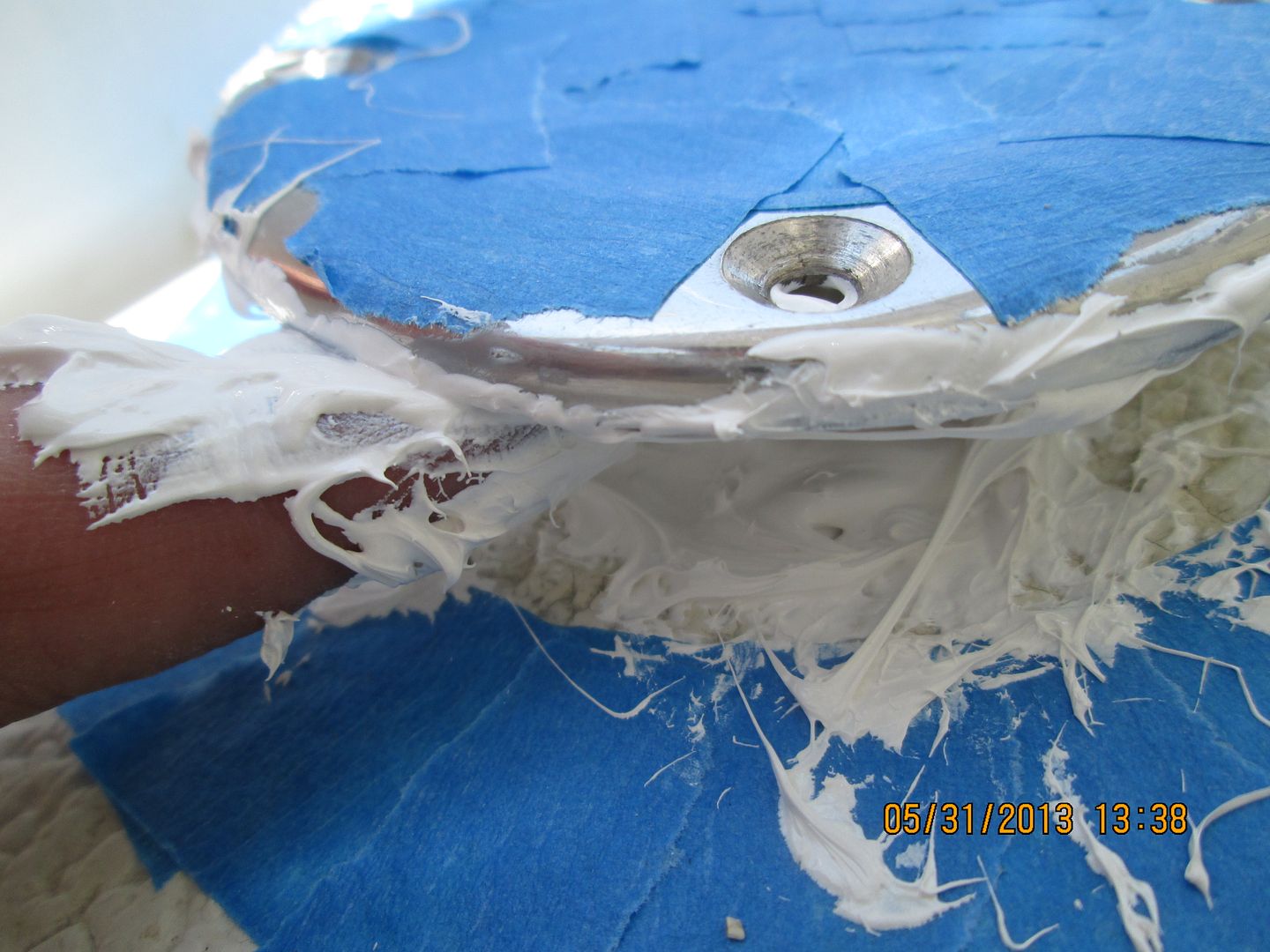 Debbie had to resort to the bare finger method to get 3M UV 4000 up
under the flange so this would seal properly.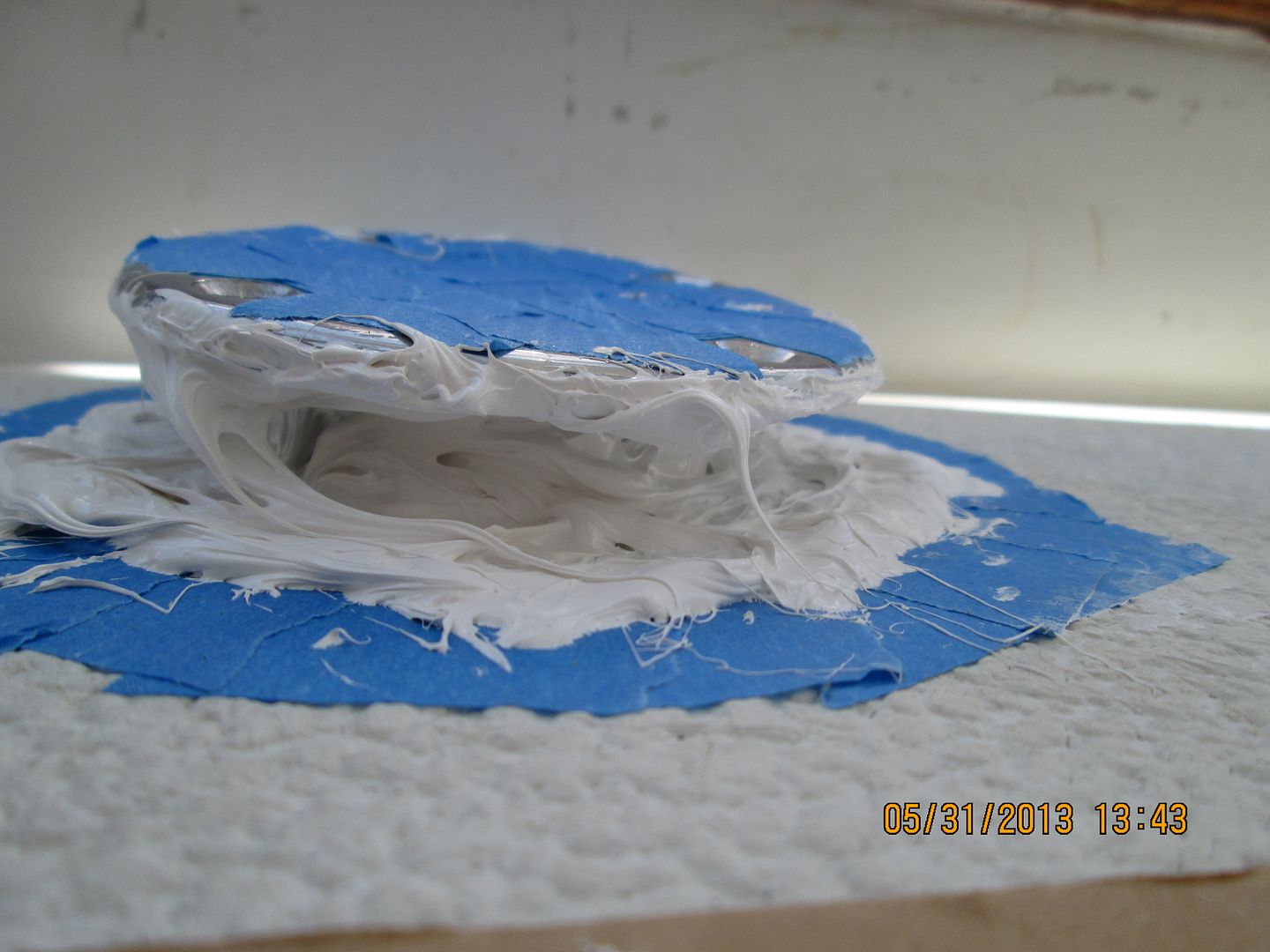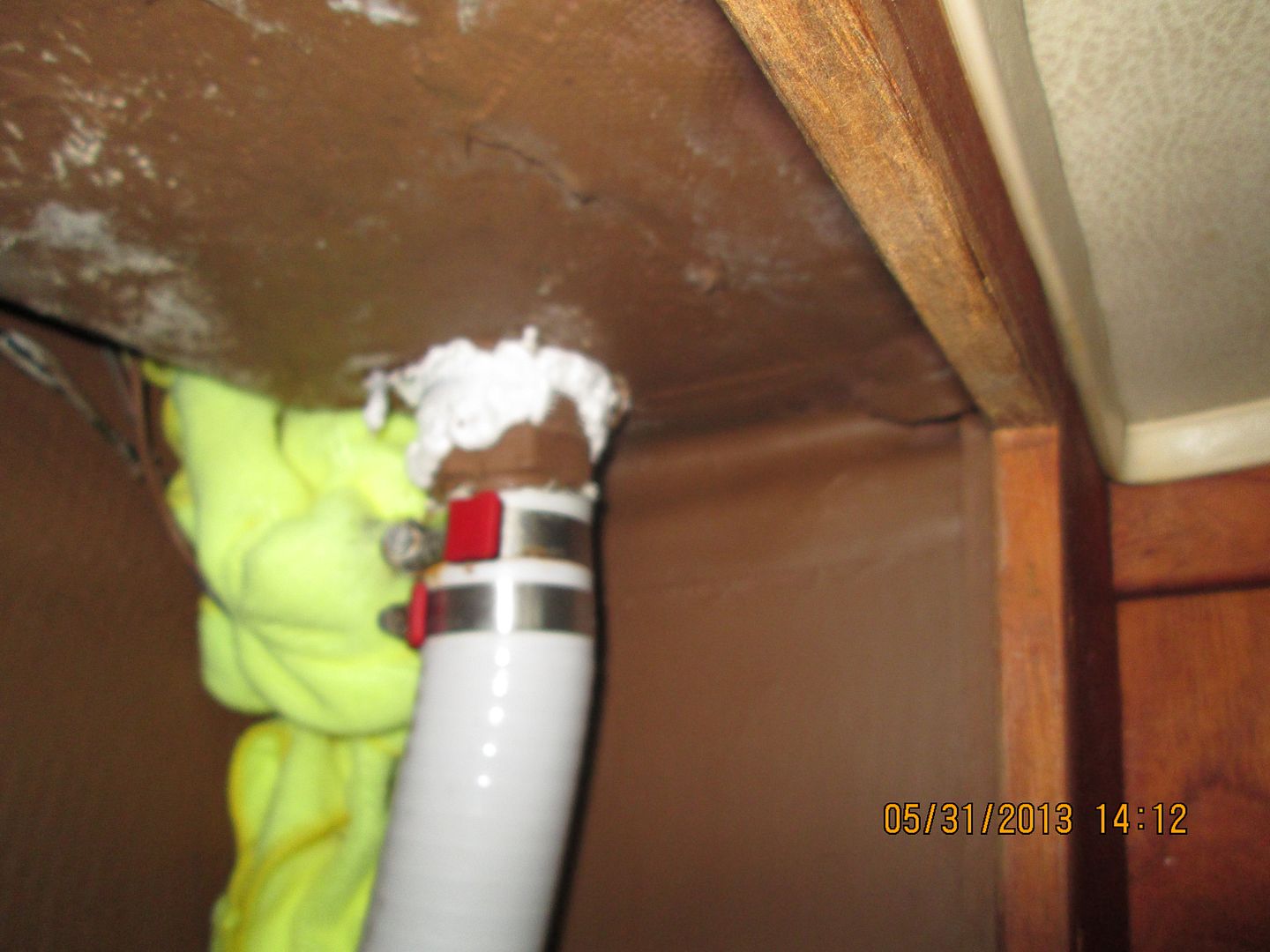 The yellow Home Depot rag closes a gap between the stateroom and the salon. We will foam this up soon.