End of June - Paradise Village Marina in Puerto Vallarta Mexico
Debbie sanded ad prepped the two forward chocks on the cap rail. They were looking pretty sad after 30+ years of sitting out and use. We decided to spruce them up.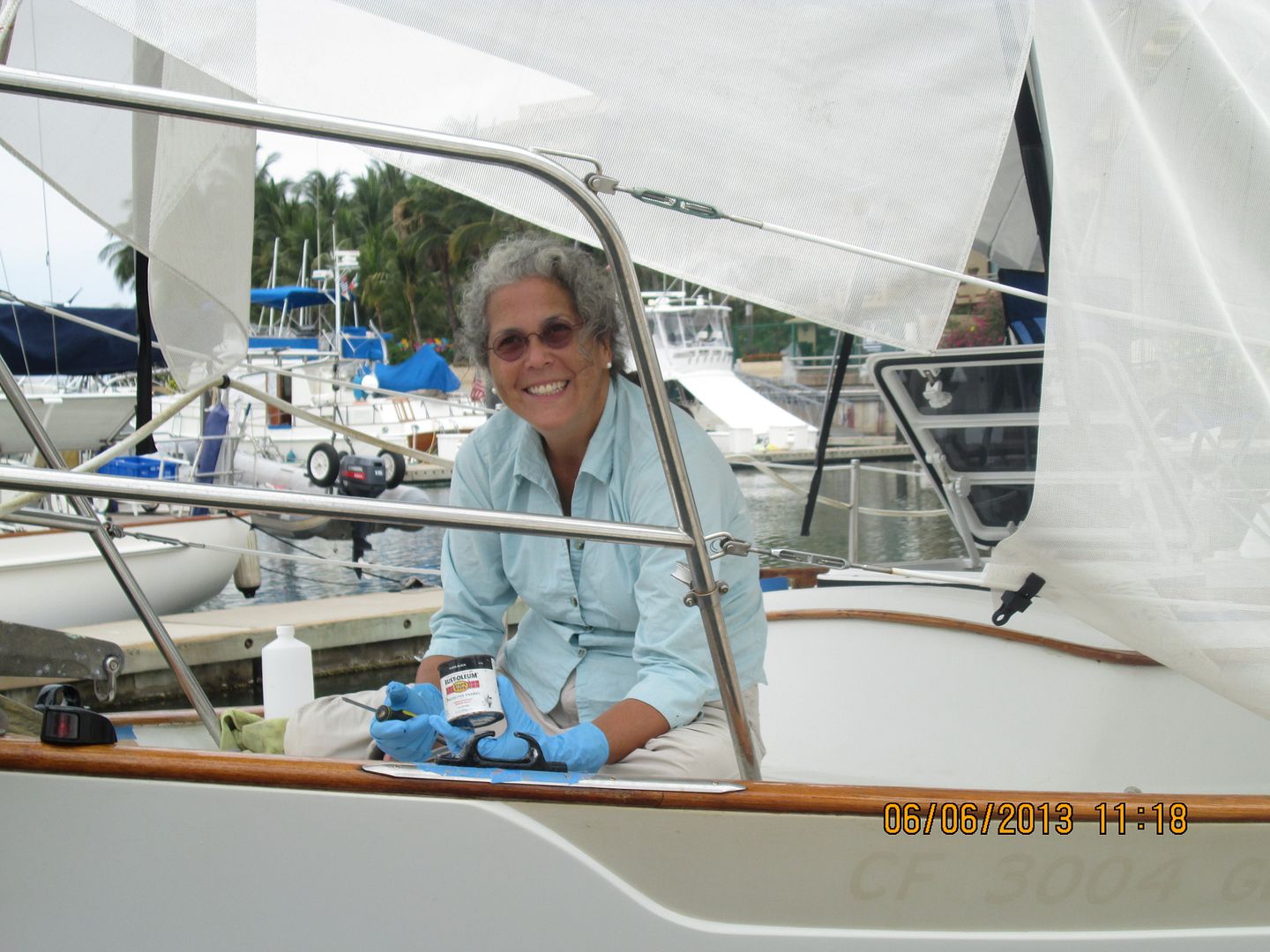 Gloss black Rust-O-leum is what got used for paint.