End of May at Paradise Village Marine in Puerto Vallarta Mexico
The other night we went to the local town nearby. It is called Jarretaderas, Mexico.
You got to role the r's and Jarretaderas is a hard name to say for us :)
We sat around at the square and then took a walk around town.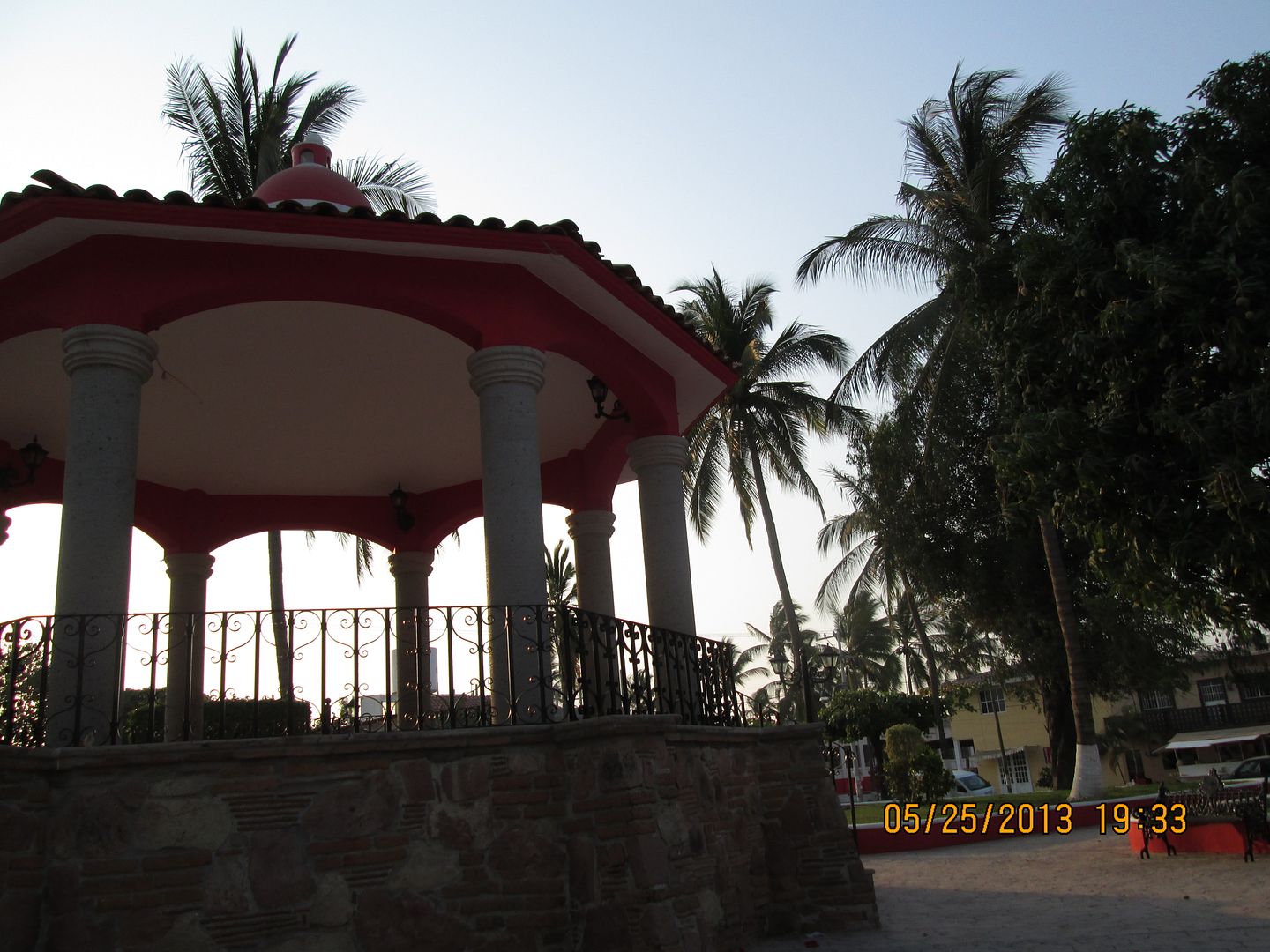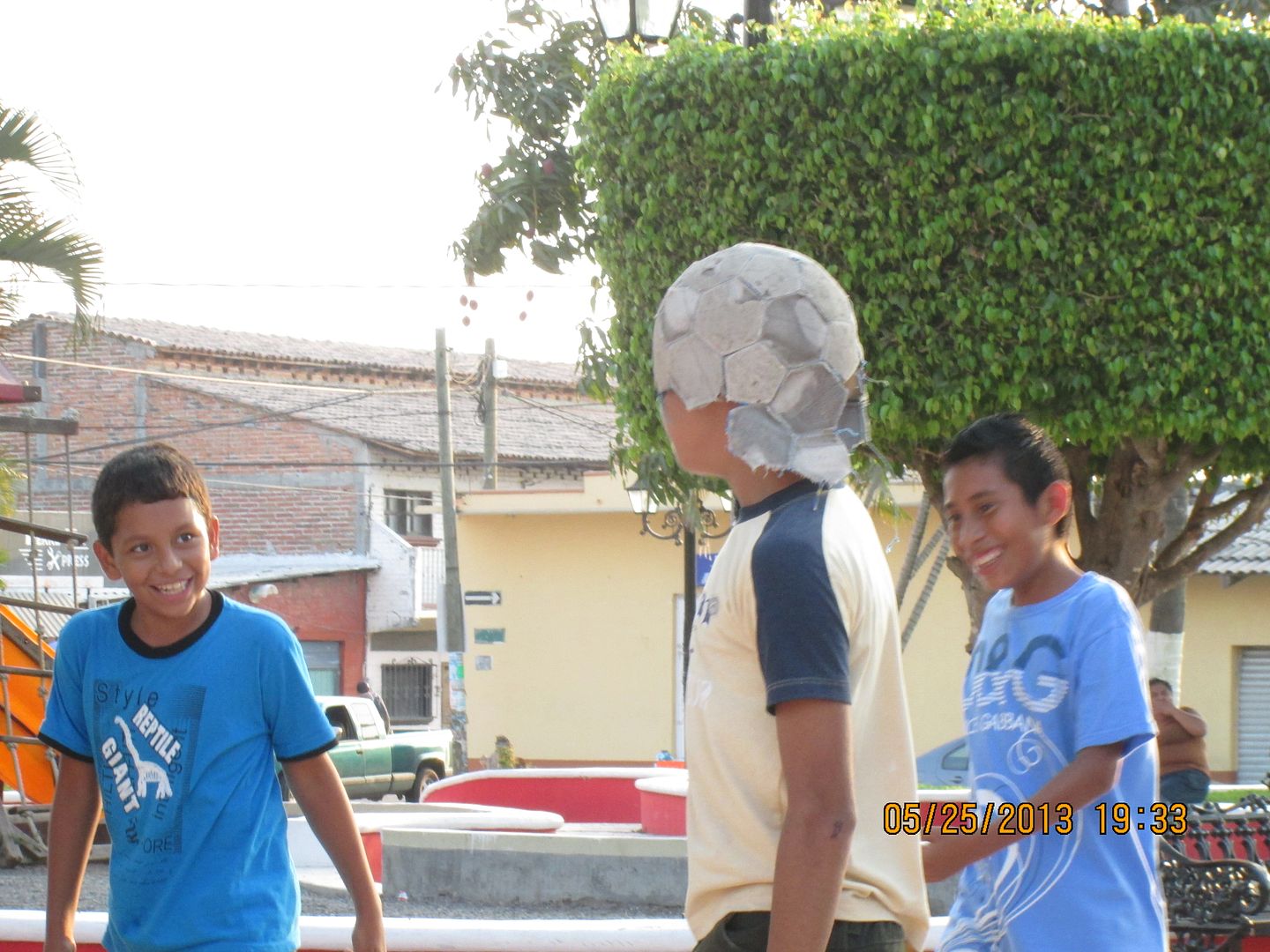 This young man's "hat" was a worn out soccer ball which was cut to fit his head!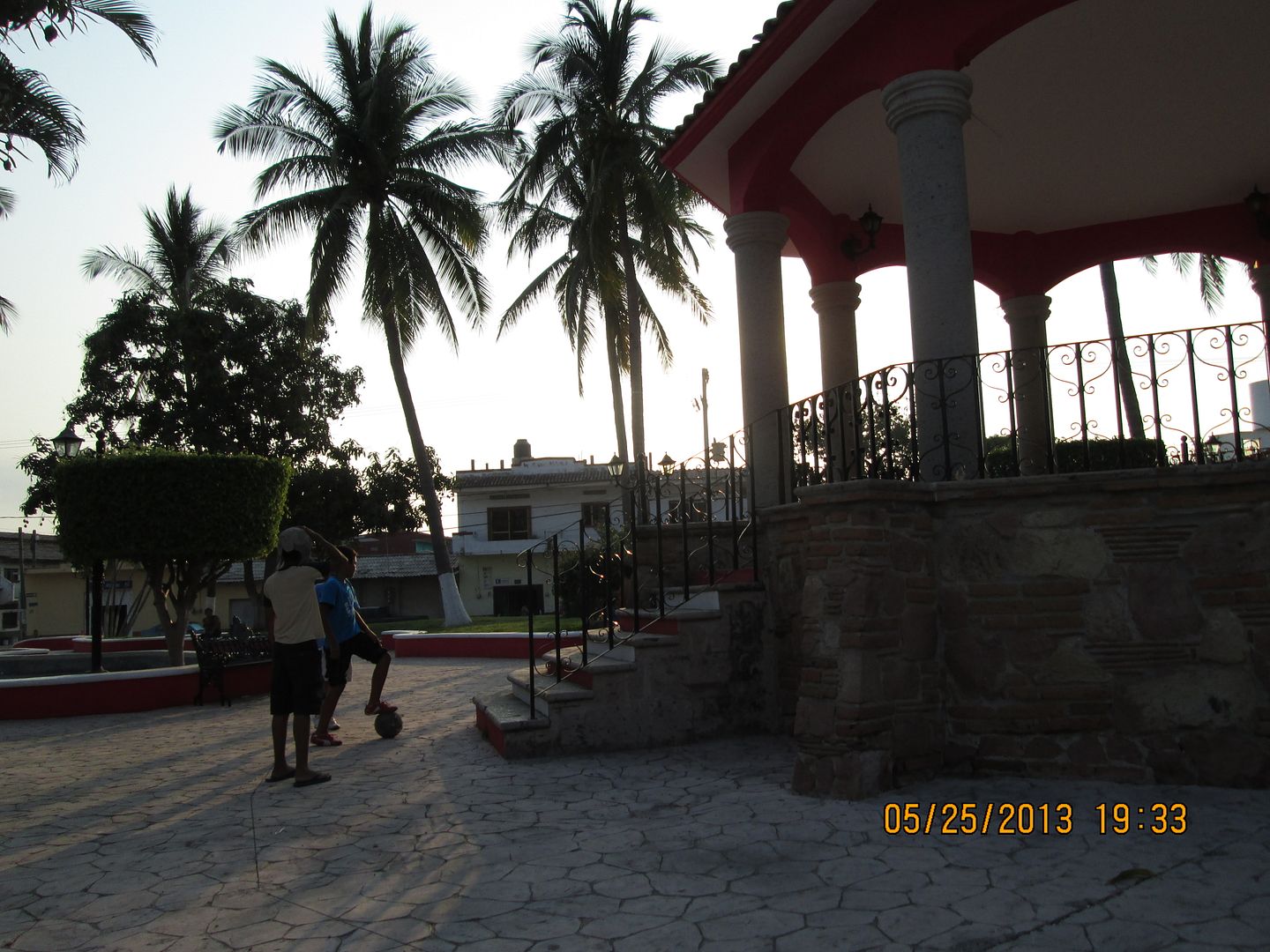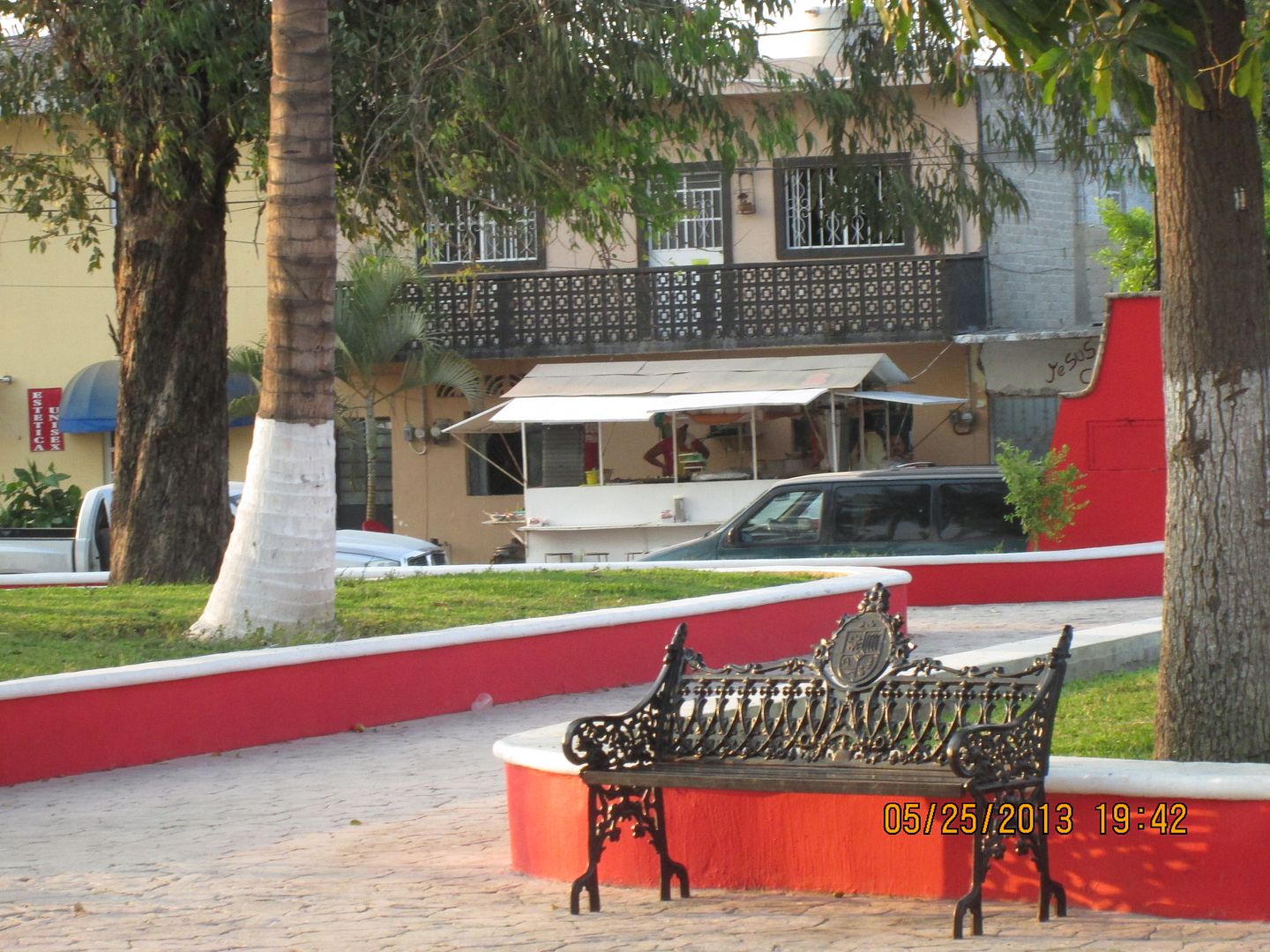 The taco stand where we ate. Met a couple from town (Gabriel and Laura) who sat next to us. We were able to speak Spanish with them and learned a little about them.
We got some street tacos at one of the local stands and then went for the homemade ice cream (helado) and it was great. Two big scoops on a cono for about a $1.20 each. Tacos were about ten pesos apiece (79 cents each).
These are in English and play great.
We also picked up a couple DVD's for later viewing at 2.50 each. Another big night out!