End of May at Paradise Village Marine in Puerto Vallarta Mexico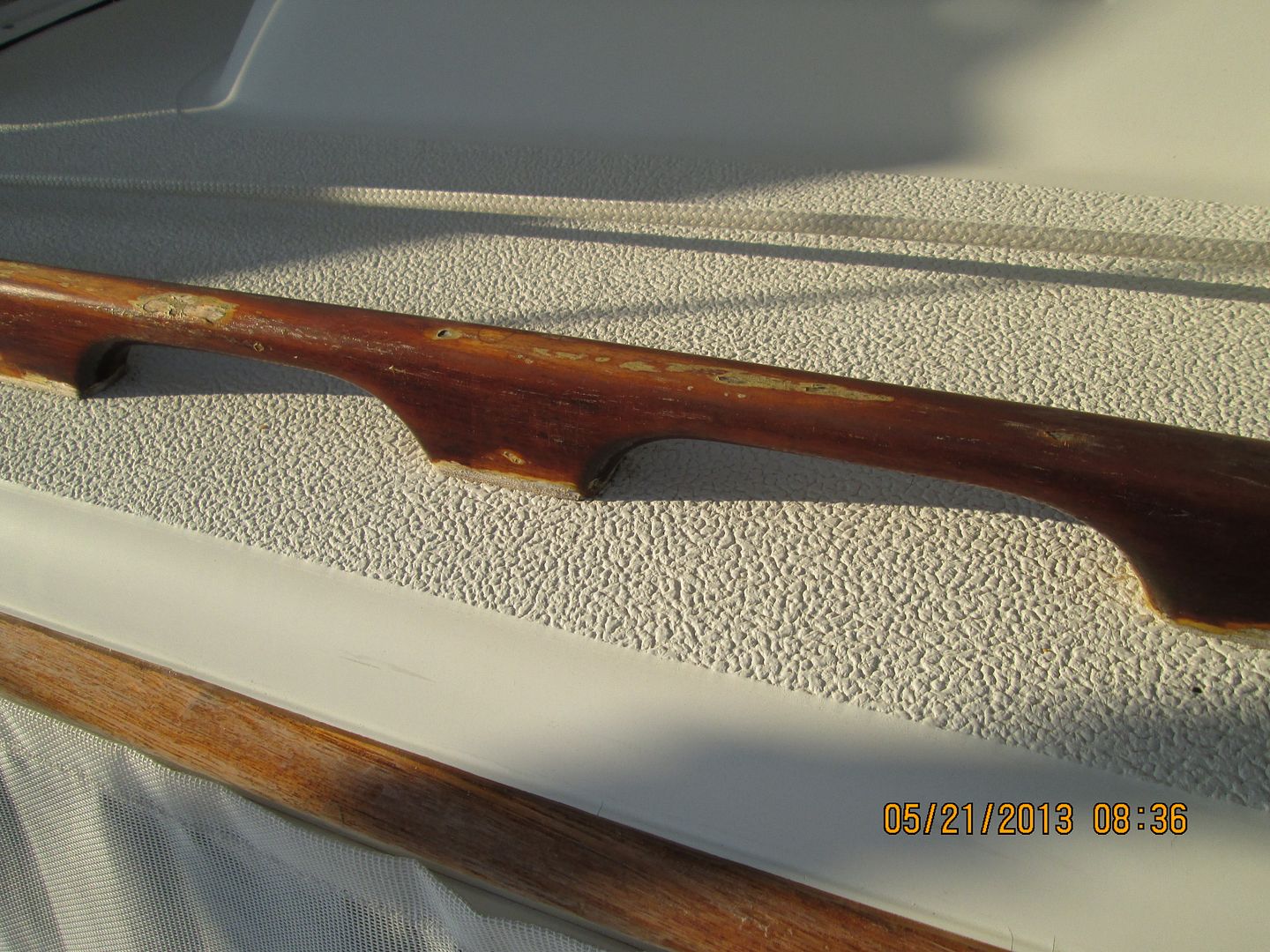 The hand rail has yet to get touched.
Here we have sanded the eye brow with #220 in prep for a few additional coats of Sikkens Cetol Natural Gloss for the summer.
One of four hand rails to be done.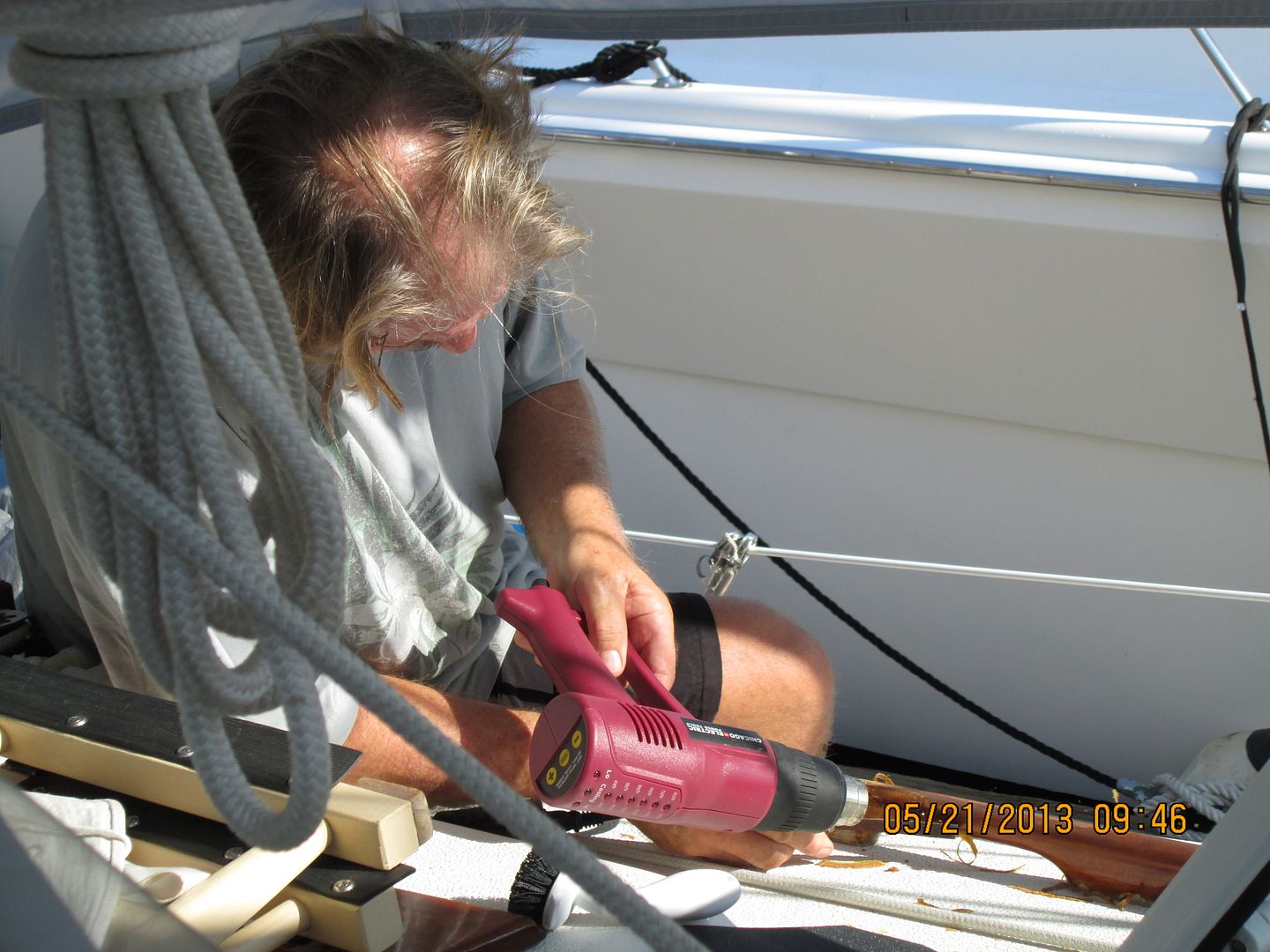 Get ready, go! Heat gun 101.
This only needs doing once if we keep it up, add a coat here and there.
Originally the broker had these varnished to help sell the boat. They did a crappy job and it shows. In the 4.5 years we have owned the boat this is the first time we have had the luxury of doing this job. There has always been some other more important issue to be completed. Once this is done for us it will be just a matter of keeping the top side teak nice. We like the new Sikkens Cetol and the way we use it and the way it looks. If there is ever another owner they may want to strip it and use some other product but for us in Mexico, the tropics this is what we want for low maintenance. Paint would probably be almost or as much work to keep up as Sikkens Cetol, Oh OK maybe not but this wood looks great!. Nothing like sailing along and seeing the nice teak wood work on the boat as you look forward out onto the ocean!