Mid April 2013 - Sitting at anchor in Punta De Mita in Banderas Bay
Some final work done on the Mermaid 12000 btu HVAC unit.
Looking through where the grate goes.
The chafe piece on the hose is a sample. We will cover the hose with this so the writing on the hose is not visible through the grate.
The wiring and plumbing around the Mermaid 12000 HVAC unit got staked down and routed around the unit.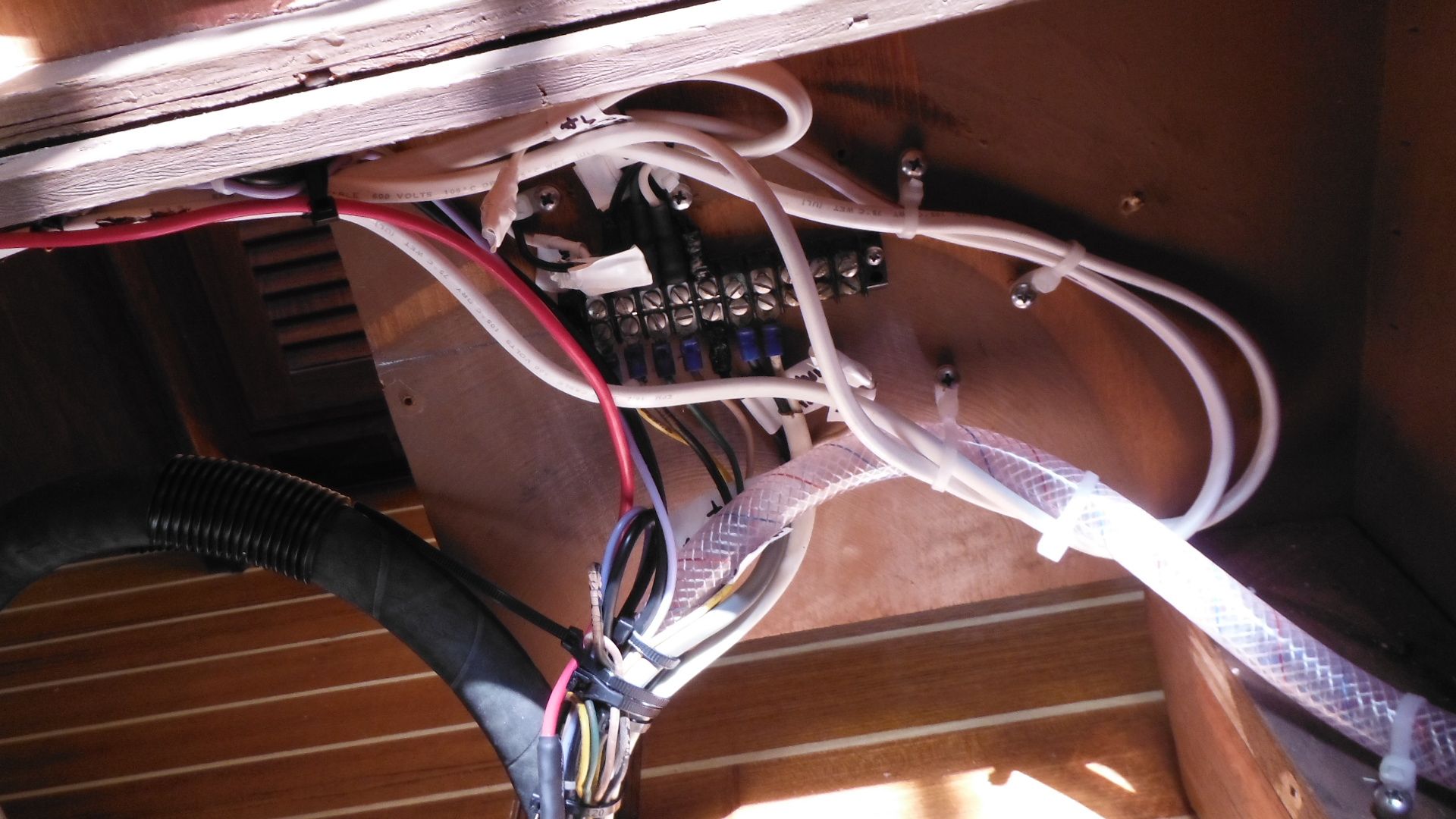 Mast wiring got re-routed and secured.
This little project took us almost all day.
The last thing to do now is secure the "magic box" and put the ducking together when after the new valves are installed. Oh yes, there are a couple of pieces of ducting to secure with the plastic tape.