Middle of May - Paradise Village Marina in Nuevo Vallarta (Puerto Vallarta, Mexico)
Our boat "Elegant'sea", our 36' Islander Freeport is now tied up for the summer.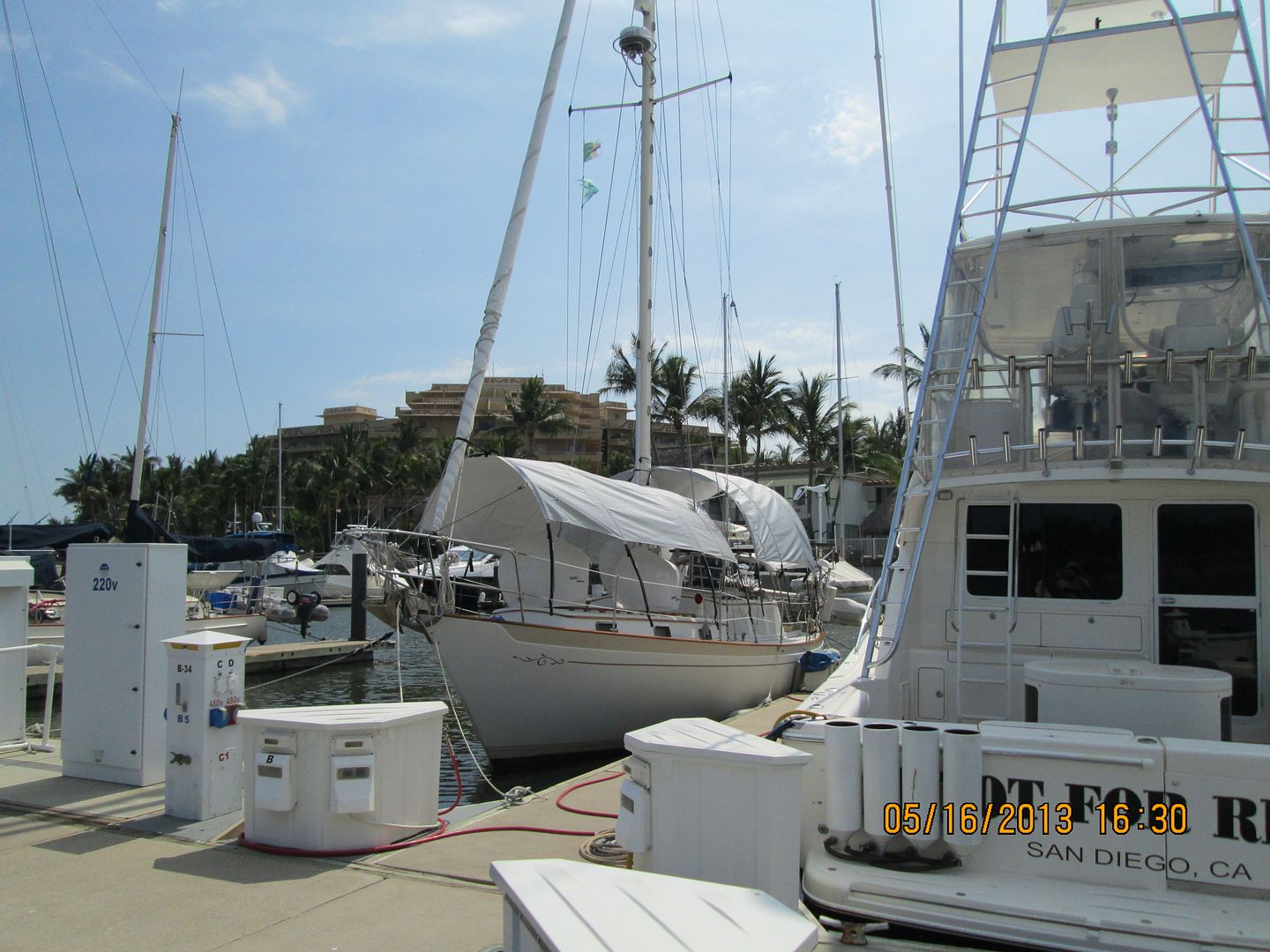 We had to end our cruising season a little early so we could go back to the US for a Mexican Temporary Residence Visa.
We did get it! We spent seven days in the US, San Diego and got some nice boat gear including the Garmin A

Drive Unit under warranty!
We got back to Mexico and Debbie got the stomach flu right off. A coupe days later I caught it. Bummer.
Looking up the channel at the rest of the marina.
The marina goes quite ways up.
We did change slips at Paradise Village Marine in Nuevo Vallarta. This slip's by the channel and has a real nice breeze. It is quite lovely today weather-wise with a nice breeze. Last night we slept with the hatches open and a blanket.
We have our shade screens up and our Shade Trees up and get a lot of compliments of all the shade. We picked up some material so we can make a panel to fit in between the two at the mast for even more shade.
Also Dinghy chaps material and a complete cockpit enclosure with 92 percent sun shade! It will be a busy summer.
We just got our first coat of "Sikkens Cetol Natural Gloss" on the port cap rail. Doing some refresher for the summer sun. We are also stripping the hand rails and Cetoling them among other things. We would like to get that done before the rains.