Beginning of June at Paradise Village Marine in Puerto Vallarta Mexico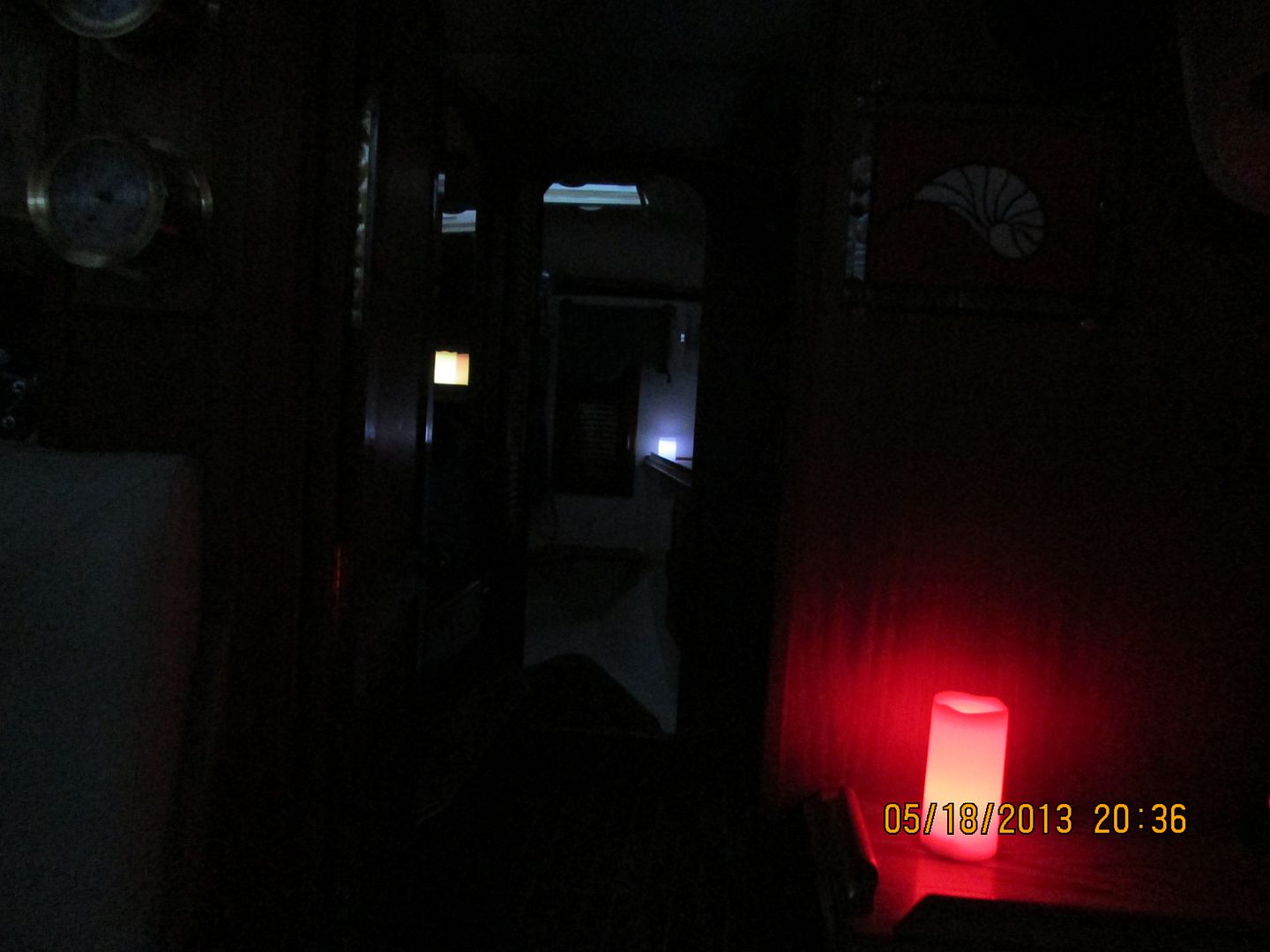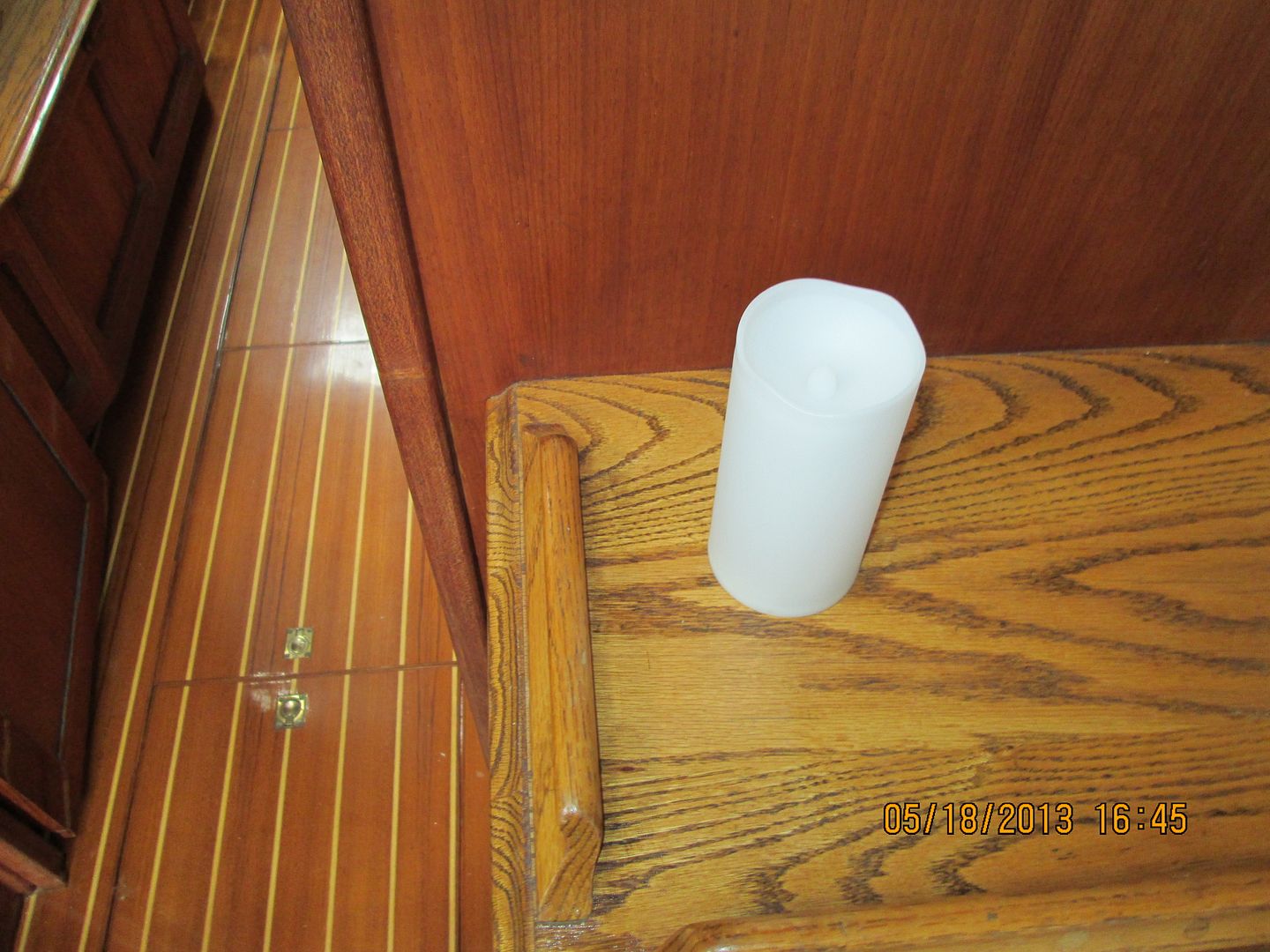 We got our LED candles from Amazon. They are great from what we want them for. We put one in each area, the head, stateroom and saloon. They all will turn off and on with the remote. We also have those changing colors and flickering. They work as night lights and as small lights that give a nice ambiance to the boat. They also make the boat look bugger by lighting the whole insides but not so much as to be well light. Also they have their own batteries so no boat resources needed.
Frostfire Mooncandles - 3 Weatherproof Outdoor and Indoor Color Changing Candles with Remote Control & Timer
Three 4'', 5'' and 6'' weatherproof resin remote control color changing candles, weatherproof and designed to withstand light rain and not heavy rain or standing water.
Remote control has 20 foot range. Set the candles to flickering or light mode.
Ideal for outdoors with no wax to melt.
Safe around the home, children and pets
Requires 2 x AA batteries per candle