Beginning of June at Paradise Village Marine in Puerto Vallarta Mexico
The got washed with Bon-Amy once the sanding was done and I was surprised to see a few spots that I missed.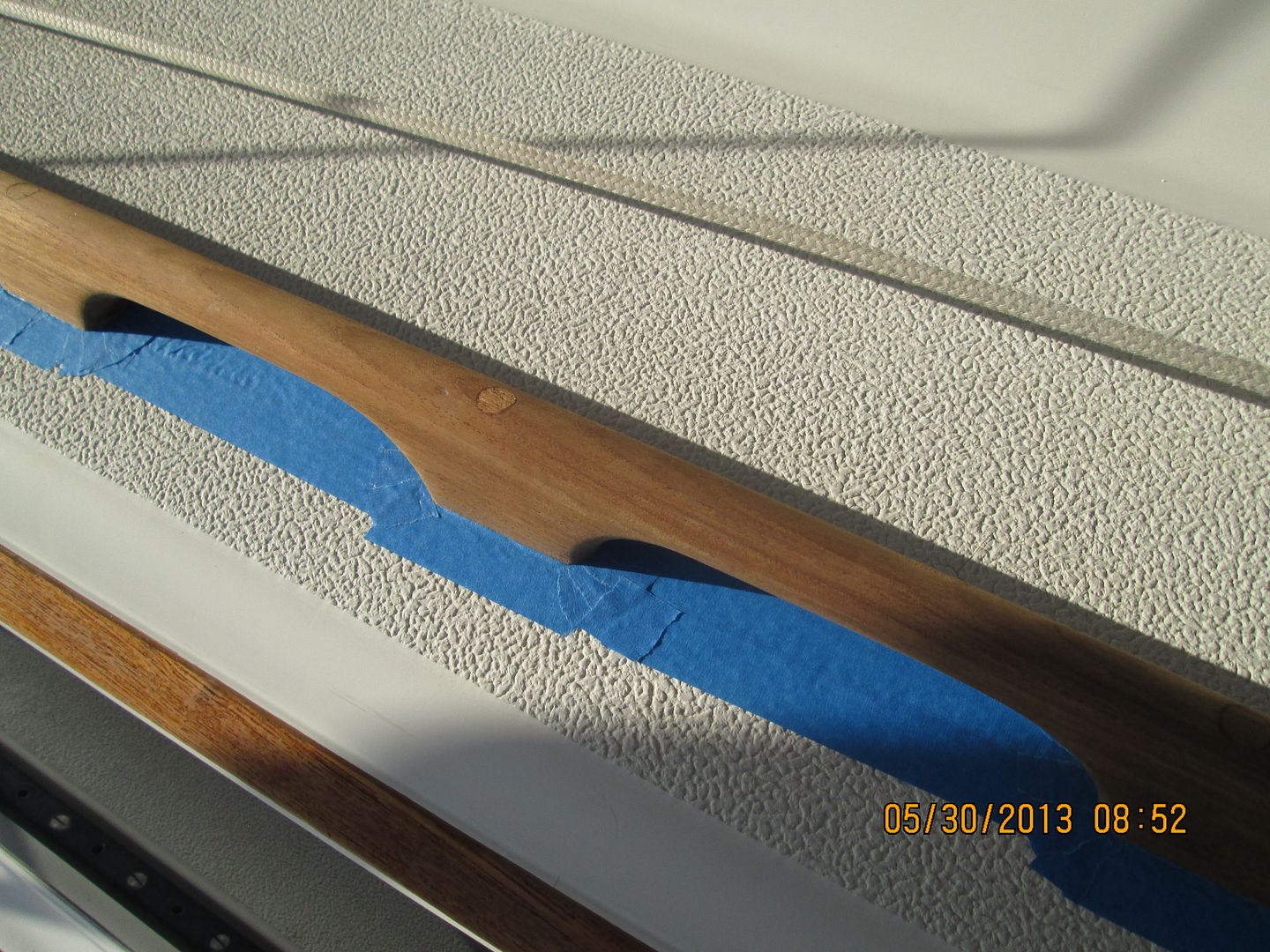 So re-sanded them and re-washed them and then Debbie and I taped them up.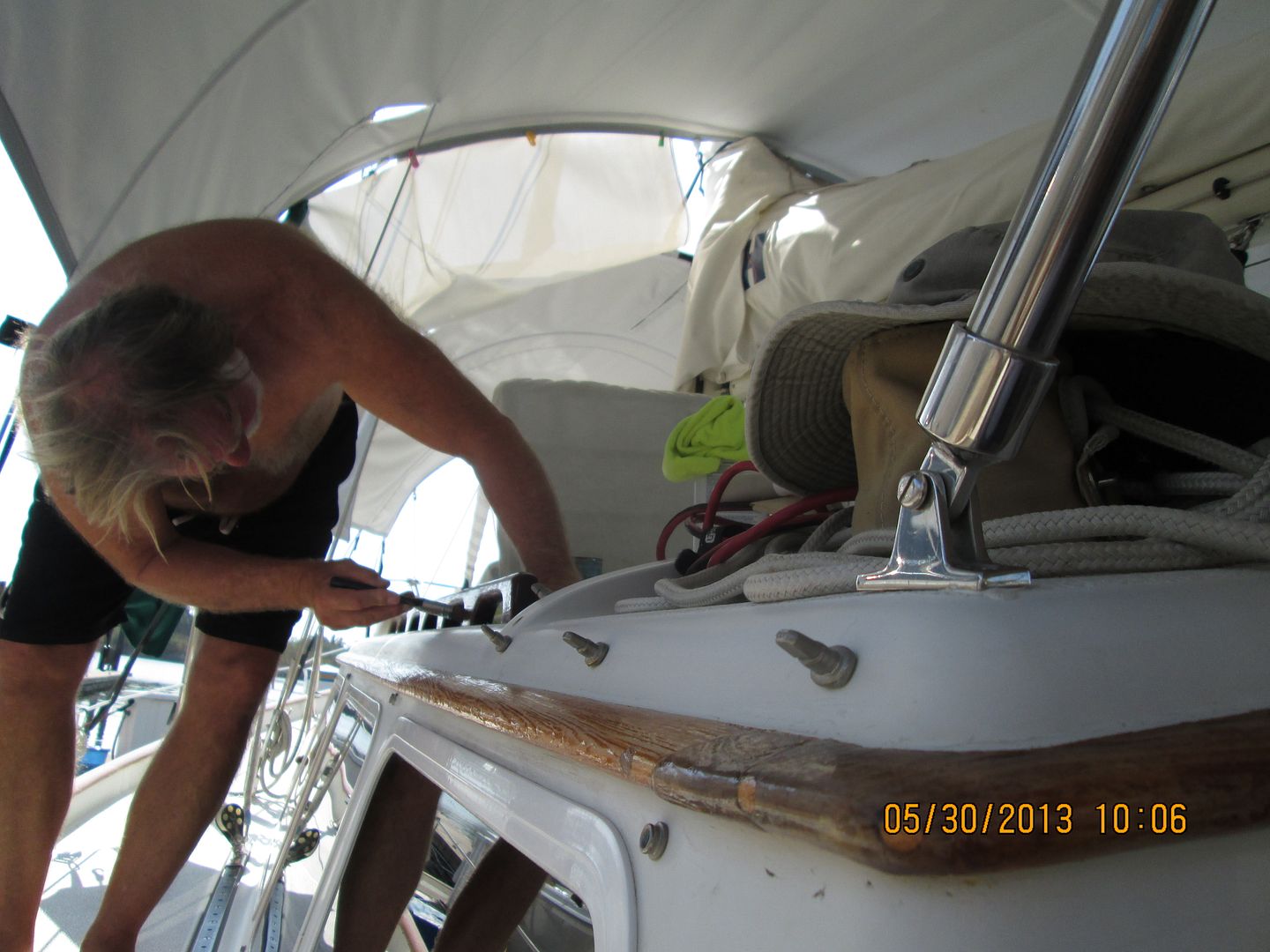 Next day we put the first and only coat of Sikkens Cetol Natural Teak on the port hand rail. Only one coat so we keep the teak light in color. Then four coats of Sikkens Cetol Natural Gloss.
We also go the first coat of four new coats on the upper eye brow.
I was able to cut in the eye brow without using any tape. So that is great because now next year a quick roughing up and a couple quick coats and we are done and that goes for all the deck teak.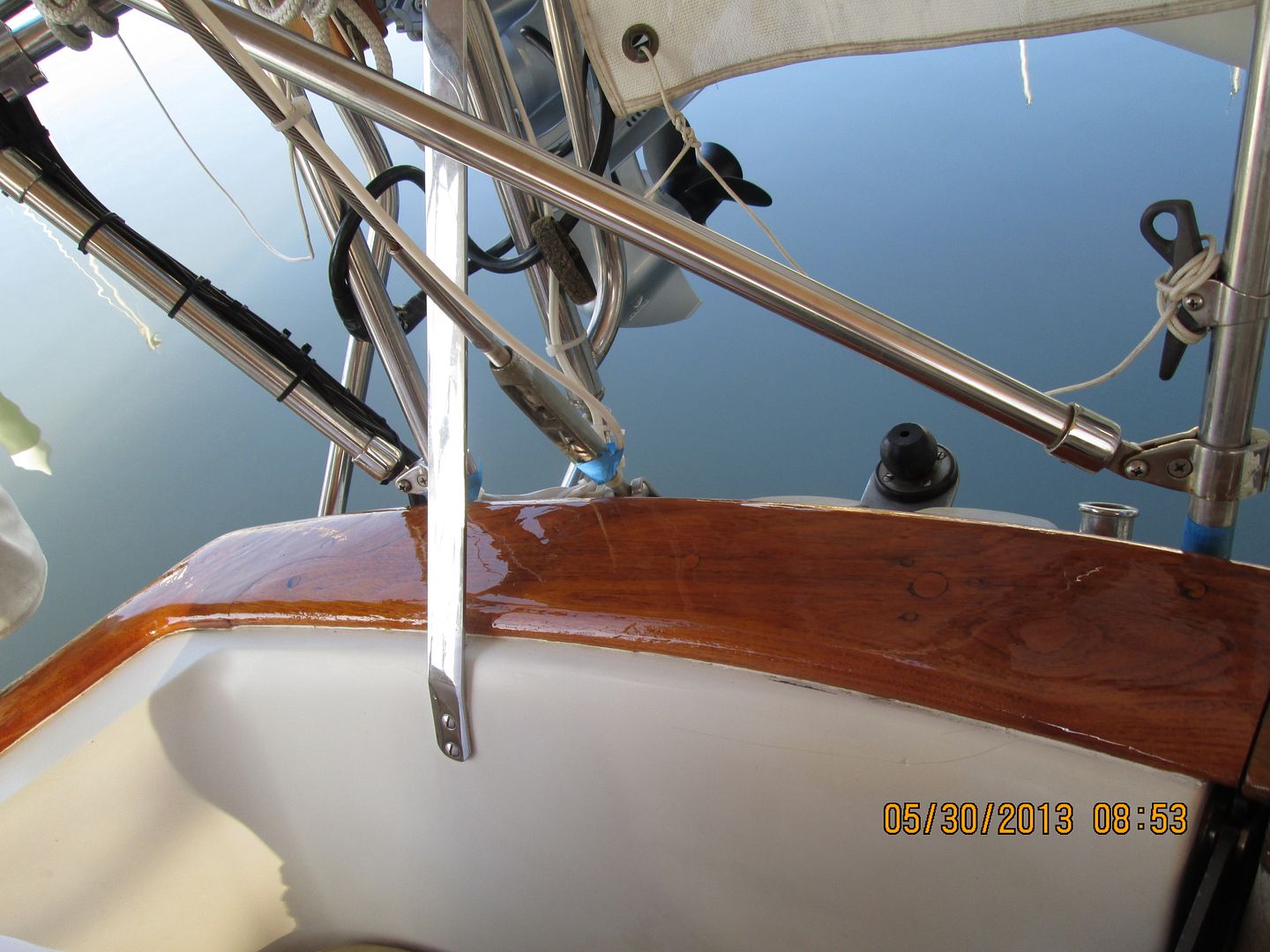 One more coat on the starboard cape rail and it is done. Port one is done also.