End of May at Paradise Village Marine in Puerto Vallarta Mexico
The port side we are doing with the boat tied up on the starboard side. It is not any harder not being able to stand on the dock. As it was only a section in the middle was reachable on the port side from the dock without messing with the lines. I think next year we may just do this at anchor as it would be just as easy or even easier and use the dinghy.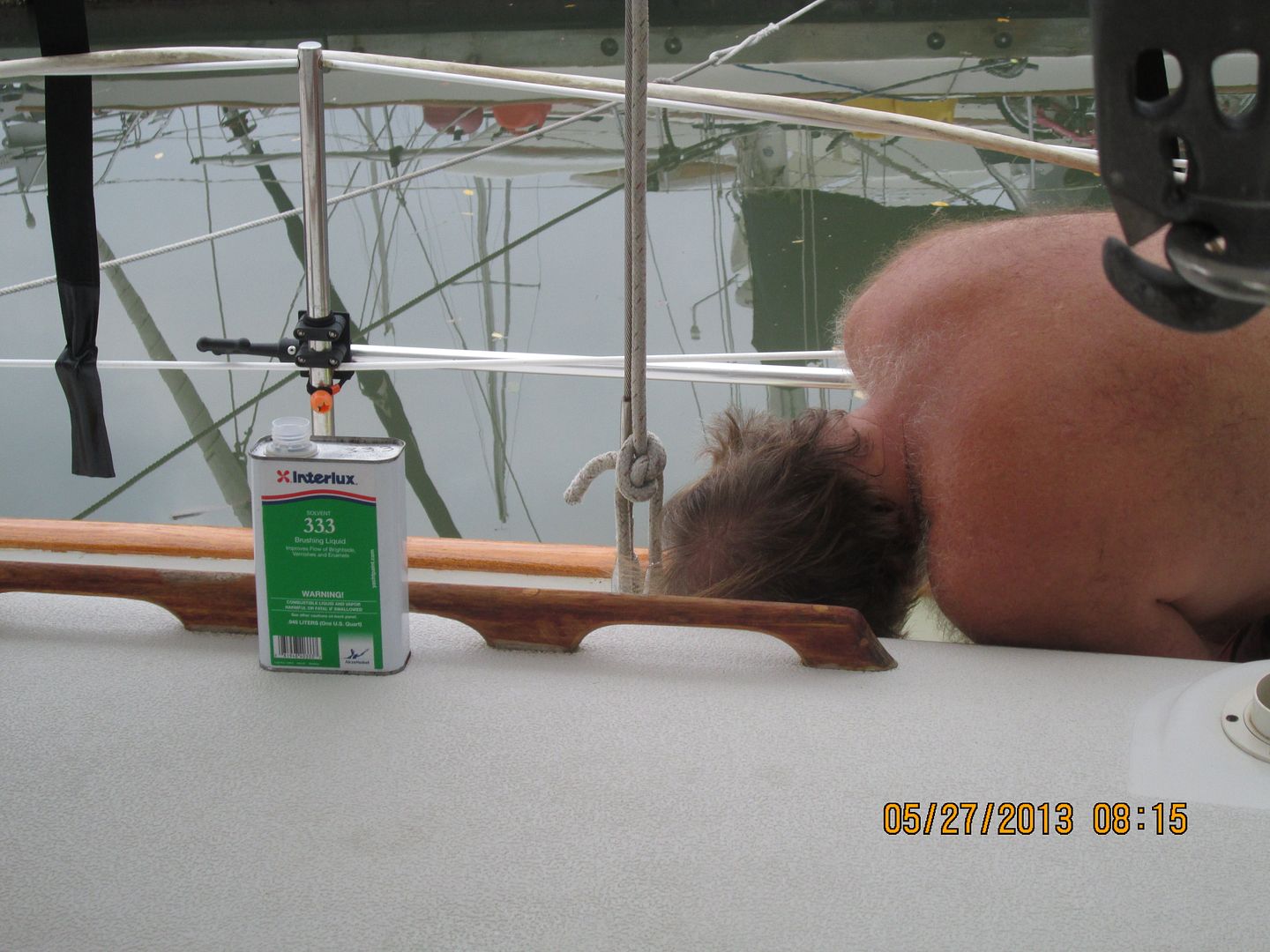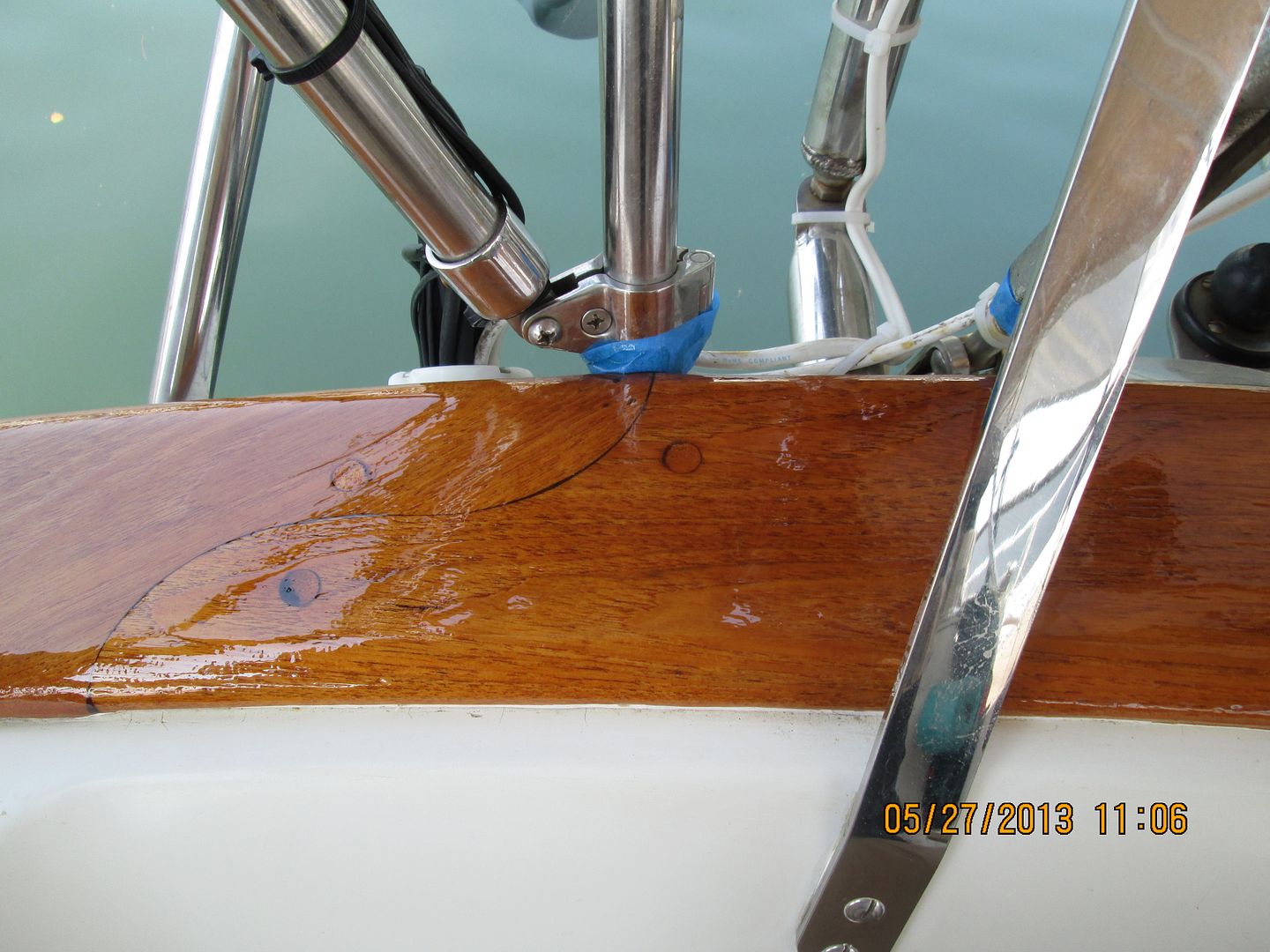 The starboard cap rail got it's first new coat of Sikkens Cetol Natural Gloss .
We got up about 7:00 AM and were working by 7:30 AM.
I was done by about 8:30 and under the garden hose. It is about 87 degrees during the day with about 67 percent humidity.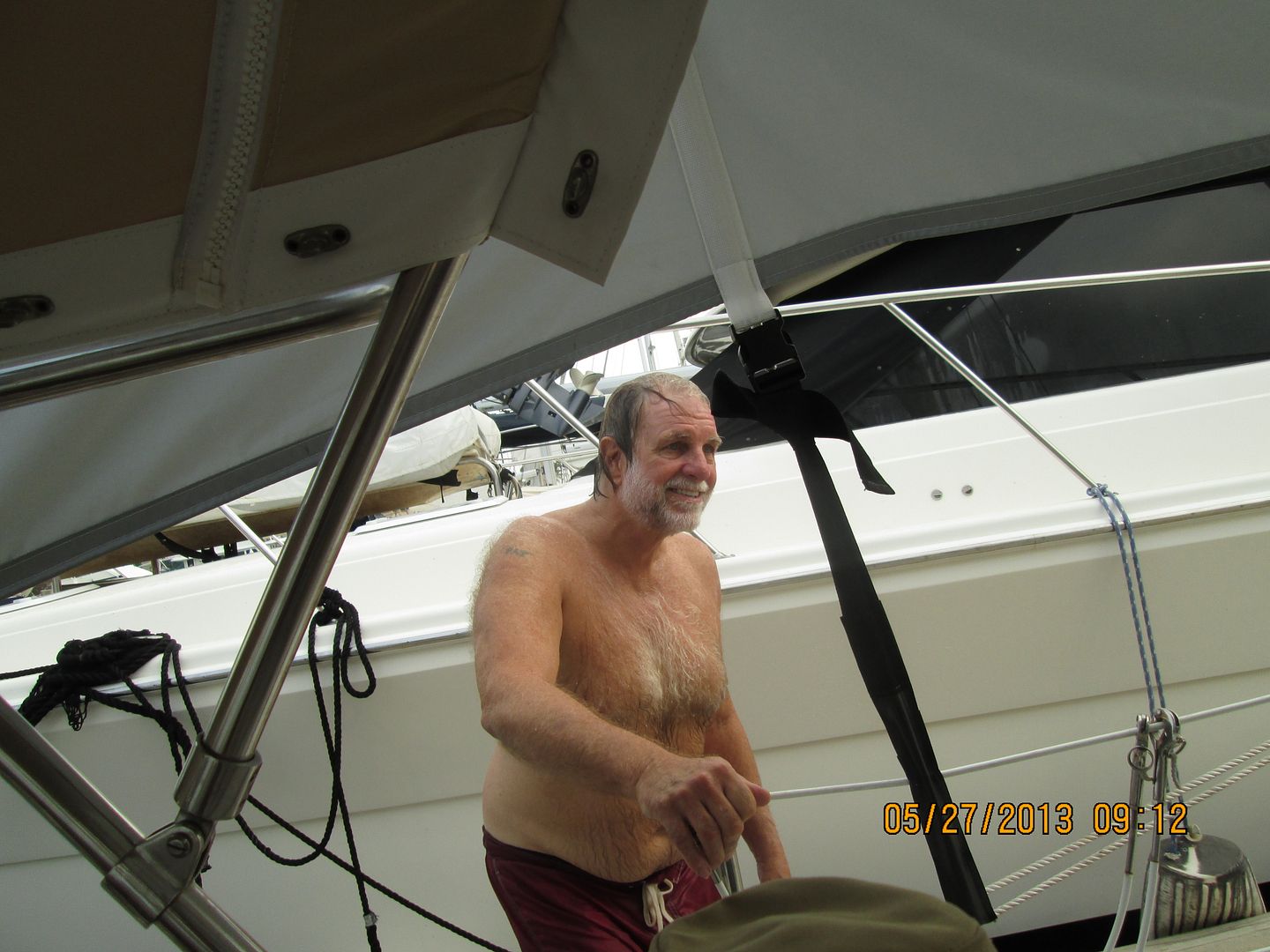 The garden hose feels real nice even as early as it was.