Beginning of June- Paradise Village Marina in Banderas Bay Mexico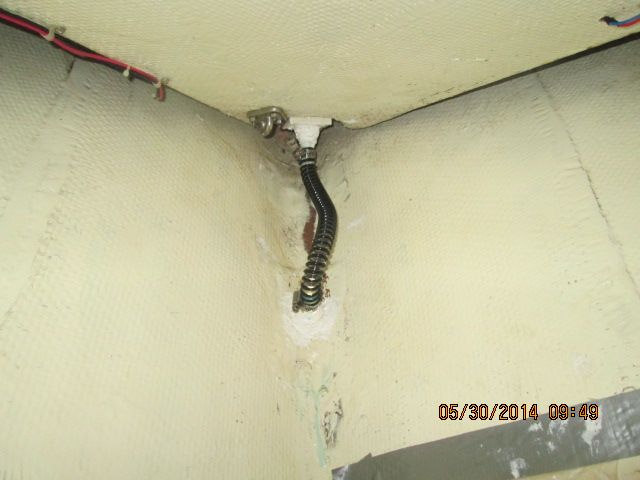 Looking in the Chain llocker.
Theis round white thing is our new anchor locker drain.
Here Is the new drain rurunning through the chain locker.
This drain has no 90 deg elbow.
The hole In the bow was almost an inch Thick.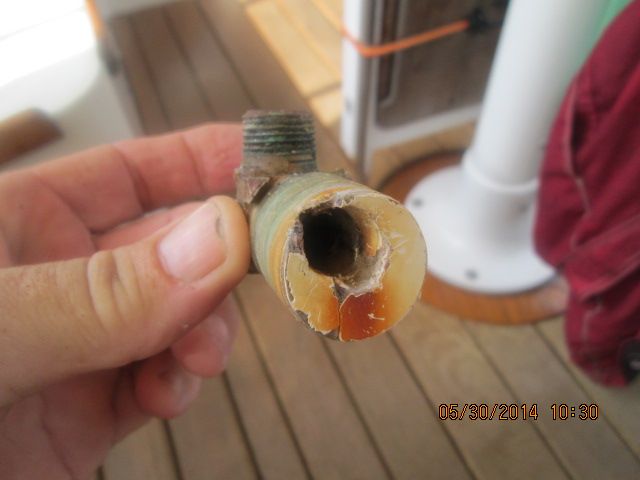 This Is what was at the bow where the
drain exited from, you can see the 90 deg elbow that constantly clogged causing most of our problems.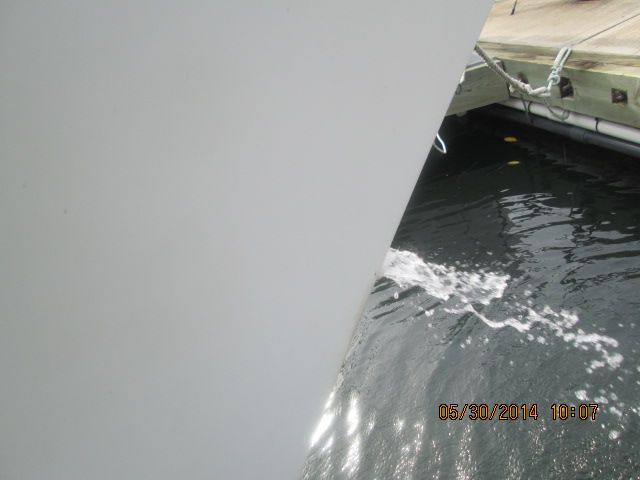 The water comming out here at the bow Is the garden hose running full blast from the anchor locker, no problem and no elbow to clog.