Beginning of August- Paradise Village Marina in Puerto Vallarta Mexico
Neighbors:
Our fairly new neighbors are: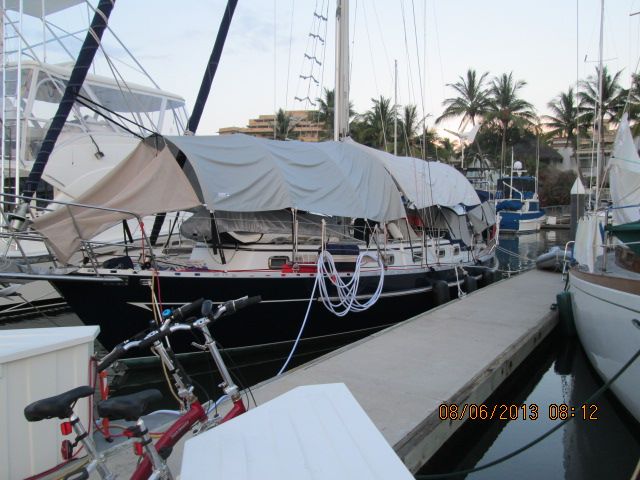 Paul and Celeste on the Beguine - a 42' Valiant.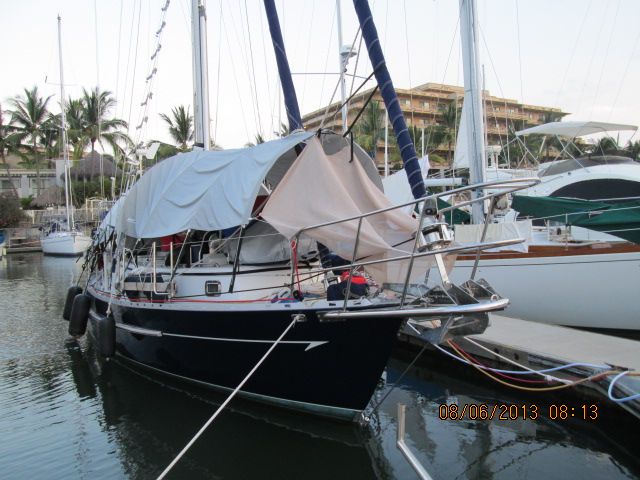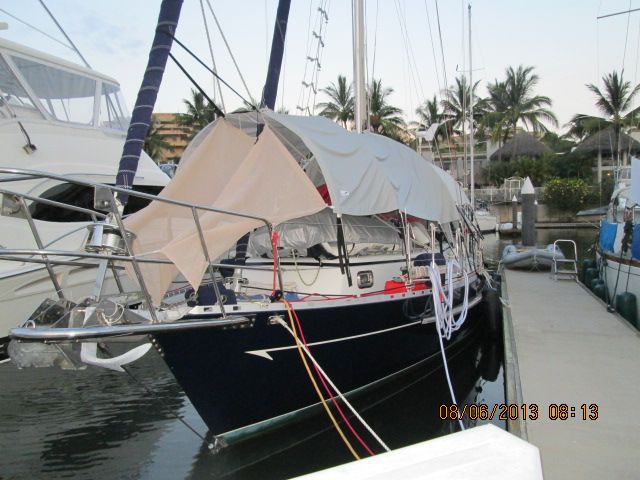 Sporting their Shade Trees
And it's laundry day for John and Kelly on Emerald Lady!
There we are and to the left is Ralph and Angie on their 42' CC.