Beginning of August- Paradise Village Marina in Puerto Vallarta Mexico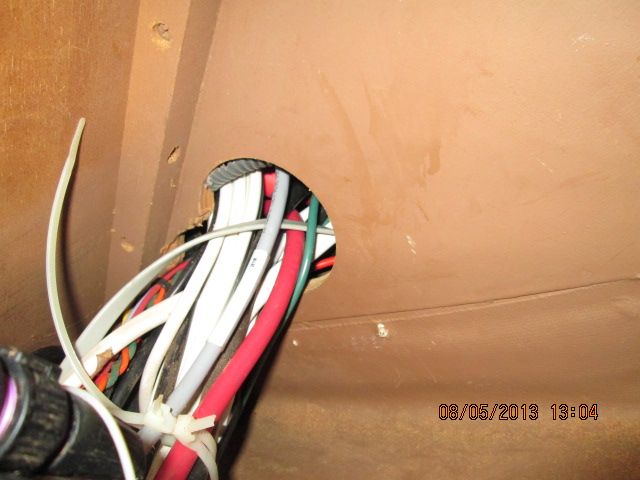 Coming from under the settee where the house AGM batteries are at. Needing some more wire ties to bundle it nice.
Wiring under the nav station is getting routed nicely and stacked down. We have some wiring by the engine ray water intake and by the Mermaid 12000 BTU HVAC unit to clean up also but other wise inside the boat is pretty well done. Debbie is going to cement some tabs behind the stateroom draws so we can tie down a couple anchor windlass cables and that will be that. Also there is some wiring cleanup needs doing in the bilge area and engine room area, not a lot but it only takes one wire to give you fits.
Next will behind the electric panel in the lazerett. That is the last mess to be cleaned up.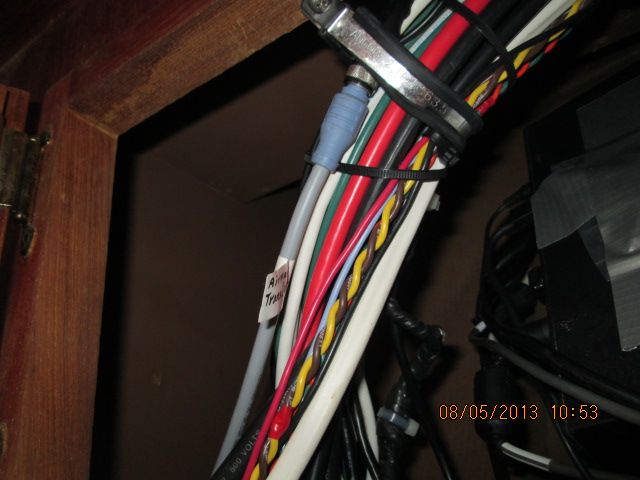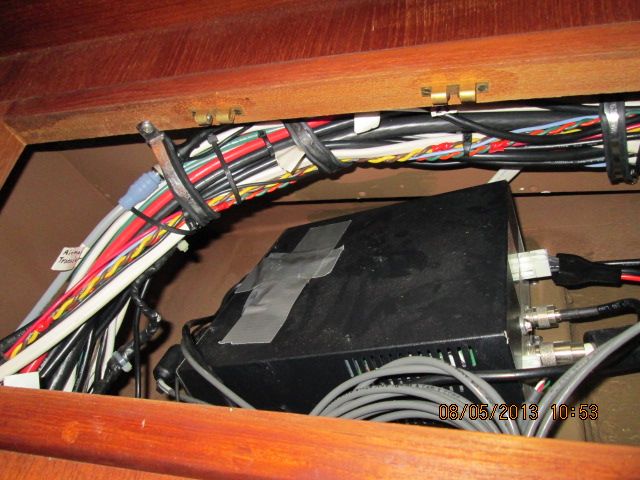 Blocked are to left (aft)
So at first we put these wires up and over to the lazerett. We then changed our mind as it kind of blocks some access to some storage. There is also a little storage left in this cabinet and even though we have plenty of storage on our Islander Freeport there is no sense throwing it away.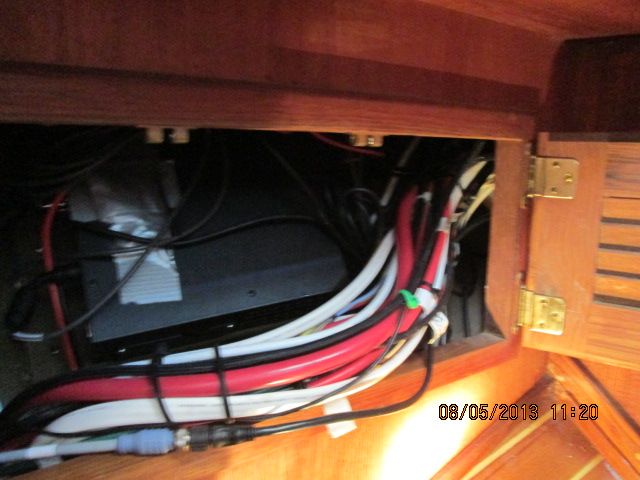 We then thought of running the wires low by the SSB radio but decide it would be hard to fasten them and then to get at them if we needed to trouble shoot any. Of course that would never need be right :) Also there is a water channel there and small scuppers at each end of the cabinet for water flow so no need having the wiring sitting there.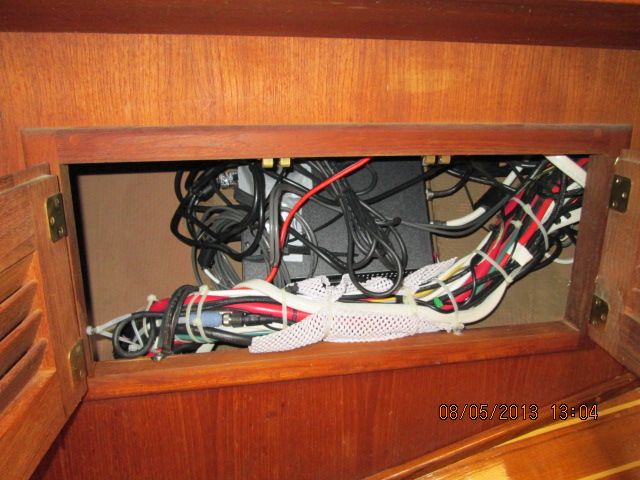 To think we added al this wiring!
We will be running the SSB wires back up top. We had to un-tangle them to start this project. Then we will mount the fire extinguisher on top of the SSB. Lots of people have them out on the bulkheads. This is our home so we prefer to have them at easy reach out-of-sight
All this wiring clean up we had to delay because of sailing south.