We picked up a couple of used bikes in PTL, a suburb PV. The bicycle is my defacto wheelchair. My condition is improving but slowly.
This blog entry I am writing using my new (re-furbished) Samsung Galexy Tab 3 8" tablet!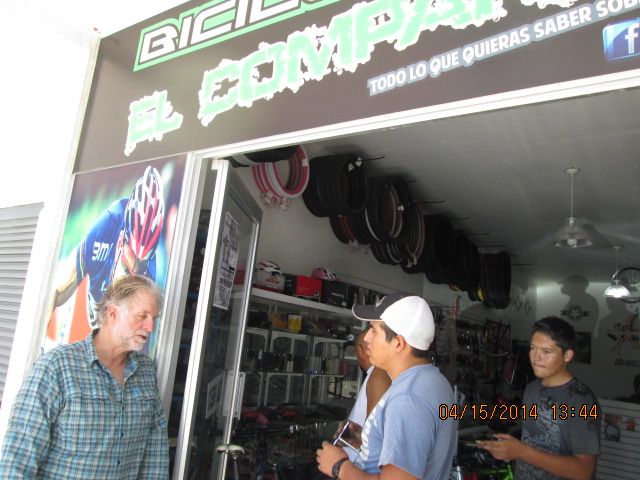 This was another bike shop in San Vicente we went to looking for bikes.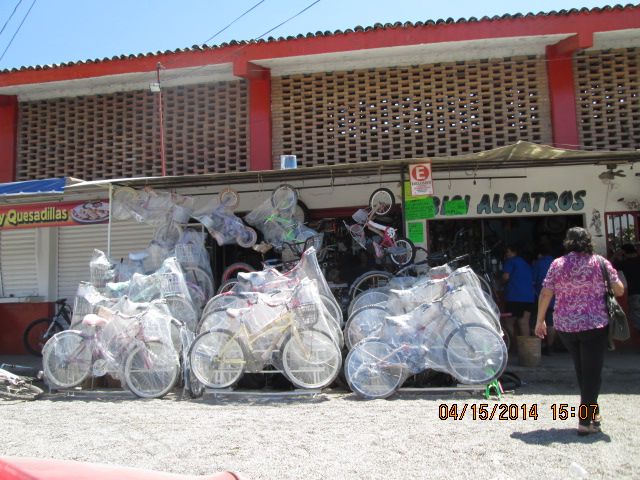 The wrapped bikes out front were new (and out of our price range).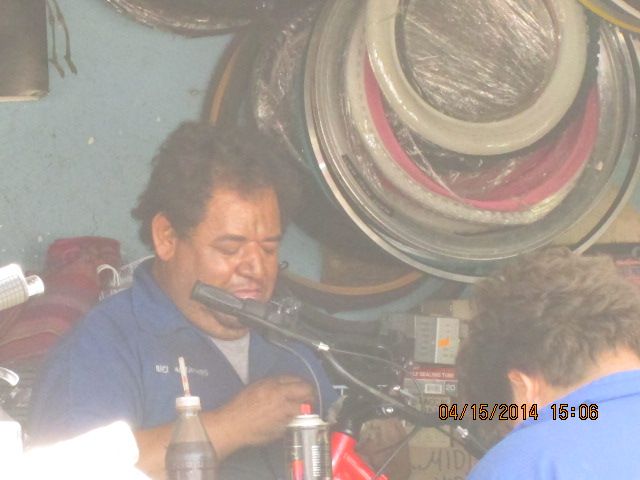 Adding a luggage rack to my bike.