Paradise Village Marina in Beautiful Mexico! May 22 ,2014
Here we are finally replacing the 1/2 " anchor locker drain with a 90 deg elbow in it with a
3/4" drain without any elbow. This one continually clogs and is a constant pain while anchoring. It requires constant use of a plunger and a wire snake and even then sometimes it refuses to drain. The anchor locker will then back up with sea water while washing down the anchor chain while raising or cleaning the anchor chain. Then the water and crud comes down into the chain locker through the windless.
Tools of the trade :)
The original drain hole is the with a wood plug pounded in it and cut off. That way we could use a hole saw to cut a bigger hole in the anchor locker. Need the plug for the hole saw drill bit to center it and hold it in place.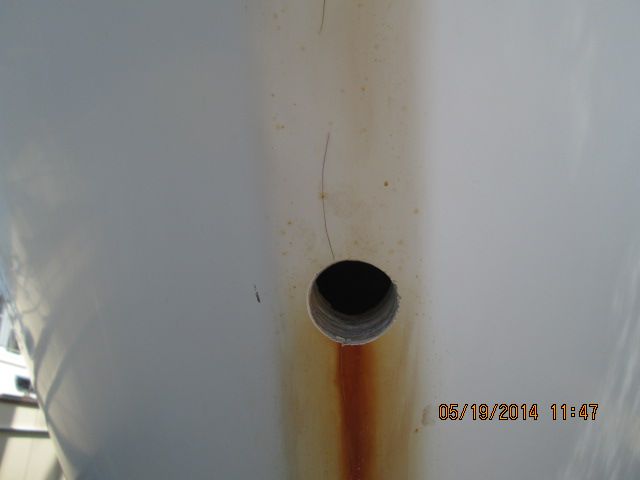 Hole drilled out for new 3/4" white plastic through hull.
Original 1/2" through hull.
Here is one of the major problems with the original instalation. This is a 90 deg "T" that continually gets clogged while cleaning off the anchor chain up in the anchor locker.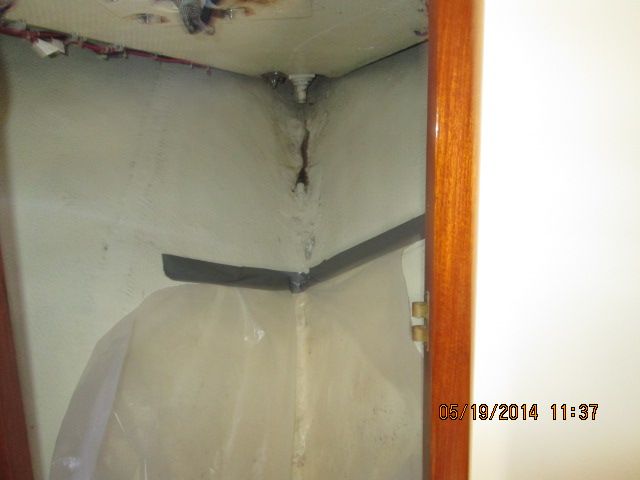 With the hose removed from the anchor locker drain...this is the chain locker.
we will post more on this soon.