End of May 2014 PV Marina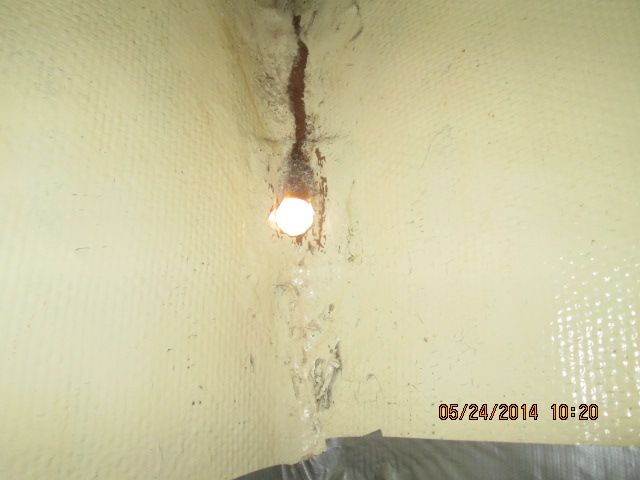 OK as you can see the hole has been drilled.
Debbie then used a rasp to even out the
inside where the nut screws onto the through hull.
Debbie then cleaned the hole and area with acetone and coated the inside of the hole with 3M UV4000. Then she coated the through hole and I inserted it into the bow and Debbie went into the chain locker and back filled the hole again with 3M UV4000 and secured the nut. I held the through hull from moving at the bow. Nice to have the dock to work off of :)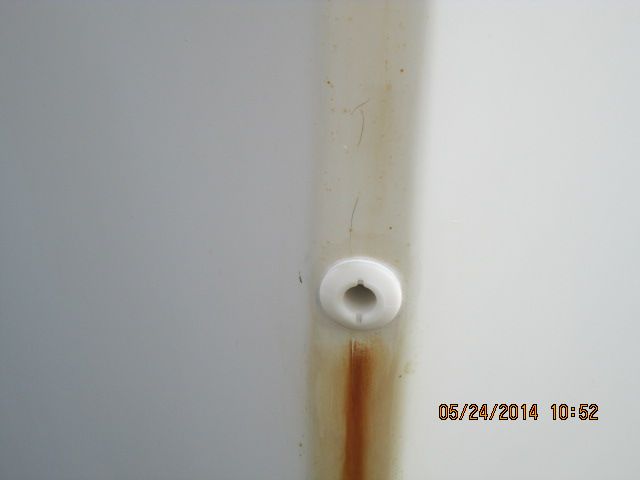 All done with the lower chain locker drain!
The marina did give us a little grief about all our anchor chain on the dock. Said we should have put cardboard under it first...all in good time :)