Posting this in the end of April 2014 - La Cruz Anchorage Banderas Bay Mexico but it took place in the end of February 2014.
The Beer Cans were happening in late February and early march here in Banderas Bay. What happened here is Bruce and Bridgett on S\V Sojourn were racing in the Beer Cans and Marcus and Cyndi from S\V Rebecca wanted to go with them as crew. Both S\V were in the anchorage with us. So Bruce and Bridgett on s/v Sojourn left their dinghy with Marcus and Cyndi from S\V Rebecca and Marcus and Cyndi left their dinghy and kayak tied to S\V Rebecca as Marcus dropped off Cyndi on S\V Sojourn and went back to his boat Rebecca. Now Marcus had to get on S\V Sojourn. So S\V Sojourn came by S\V Rebecca to pick Marcus up. Marcus maneuvered his way out into the kayak (which we once had but gave to them, another story) and was ready to climb aboard the S\V Sojourn and go out as crew on the Beer Cans.
Debbie saw this whole thing go down and thought it was quite a sight and so took a series of pictures.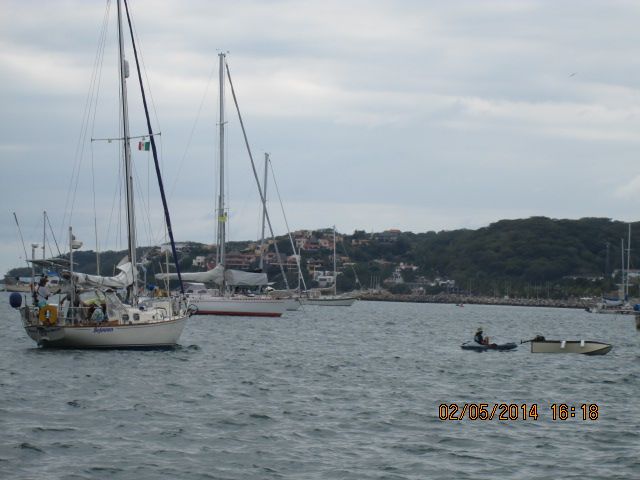 Bruce and Bridgett on S\V Sojourn with
Cyndi
coming
by to pick up Marcus.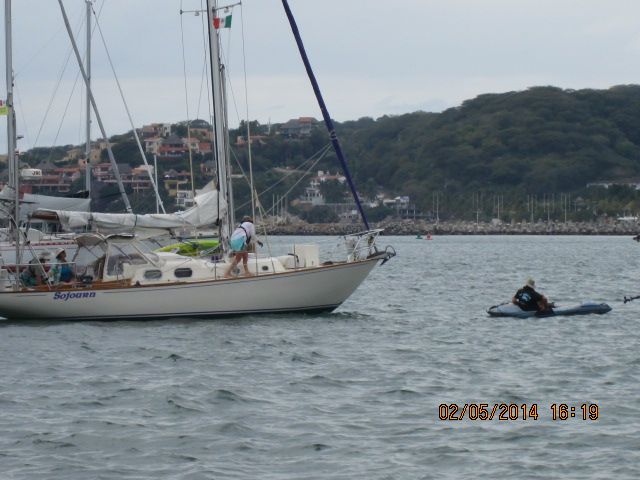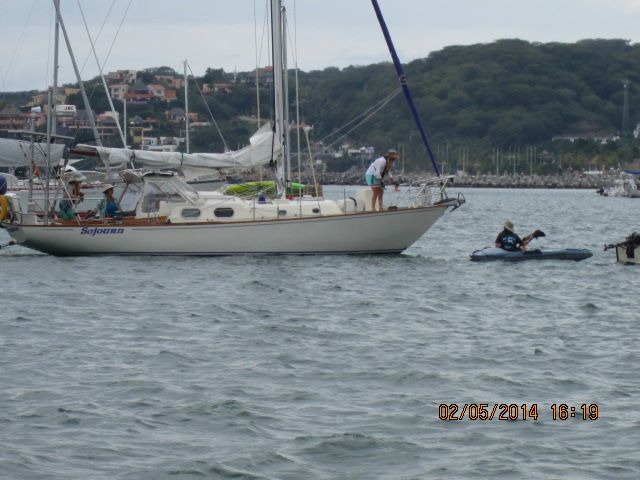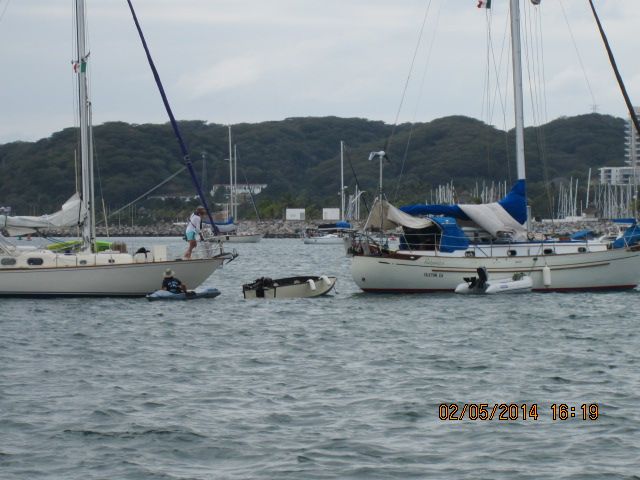 Getting ready for the death defying maneouver :)
There's a frog on the front of the boat!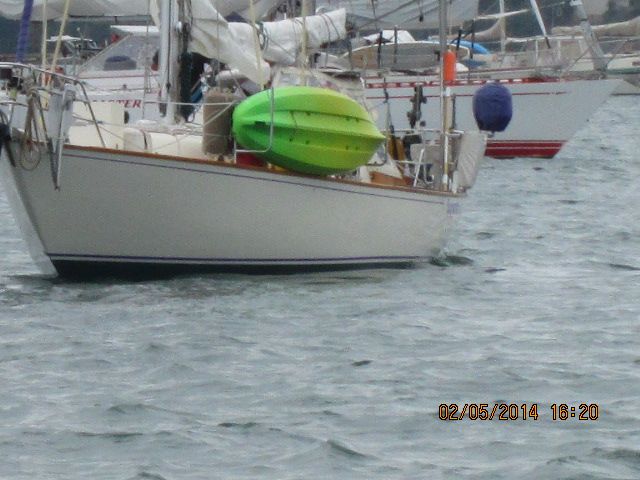 S\V Sojourn

is an Alberg 35'