Beginning of April 2013 - Sitting at anchor in Punta De Mita in Banderas Bay in Mexico
Pg 69 of the Pacific Mexico Guide book
Punta De Mita in Banderas Bay is a tourist spot, a surf spot and has a lot of condos etc.
The surf has been particularly good lately and of course that means the dinghy landings are a bit of a challenge. There are three surf brakes locally. A point break which you need a boat for - hay we have a dinghy! A couple of beach breaks. One is a relaxed break and a lot of paddle boarders surf it. (Do paddle boards rank as surf stuff??) And a more advanced break. There are also towns on the other side of the point that have good surf and a lot of surfers etc.
We took the bus

to La Cruz looking for a prop and some other electrical goodies but the chandlery there went out of business and the outboard motor place we found was an out building with a couple of guys working in a junk yard of motors type of thing. No store. We would have needed to bring the prop with us. Next time.
We went to Philo's in La Cruz and paid for a day of the cruisers lounge to use the phone but we could not get it to work. We were going to call the Honda dealer (outboards) in Puerto Vallarta that we found in the Vallarta Nautica guide but the number did not work. We heard they are still in business so it will take a bus ride to find them.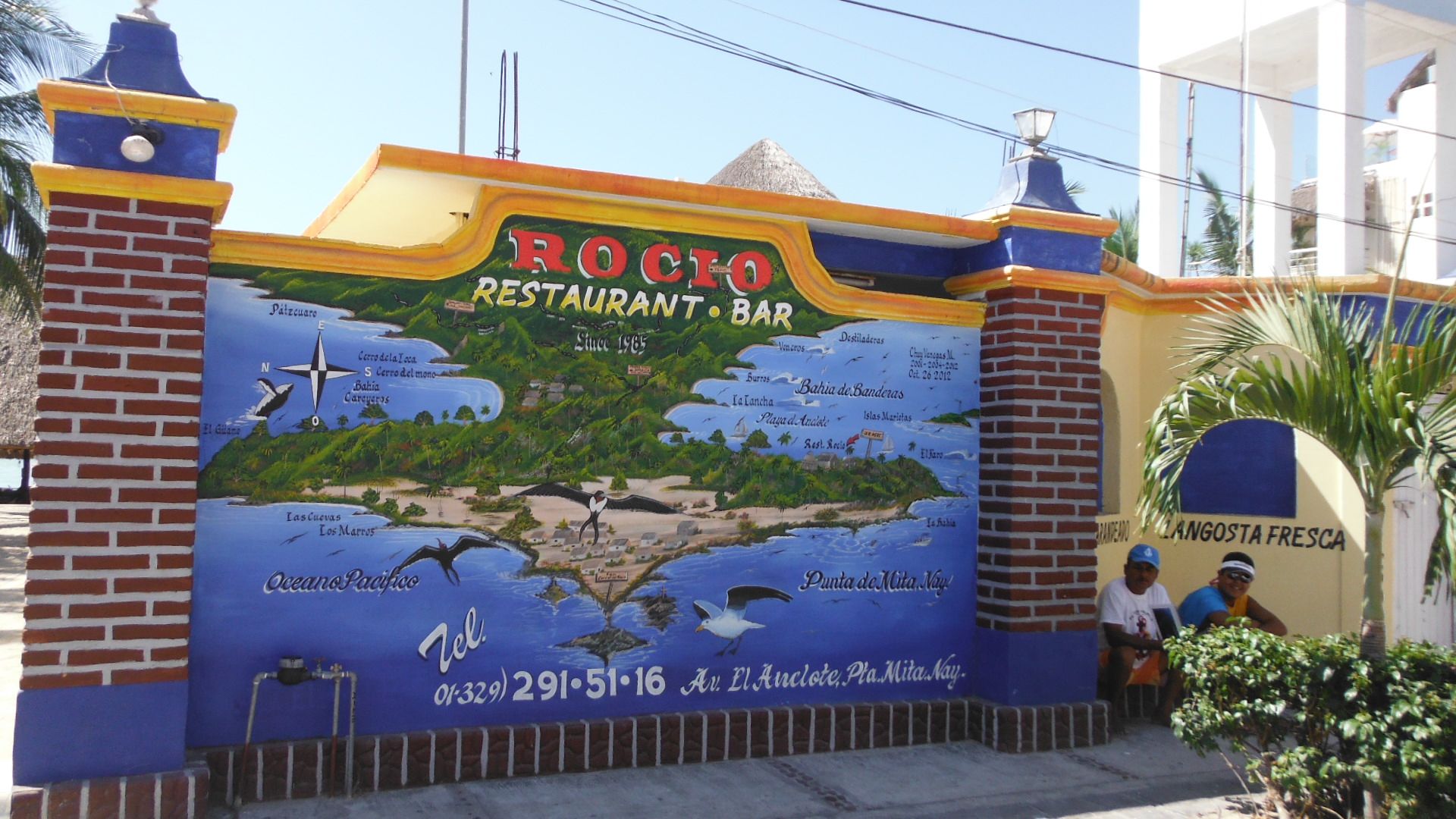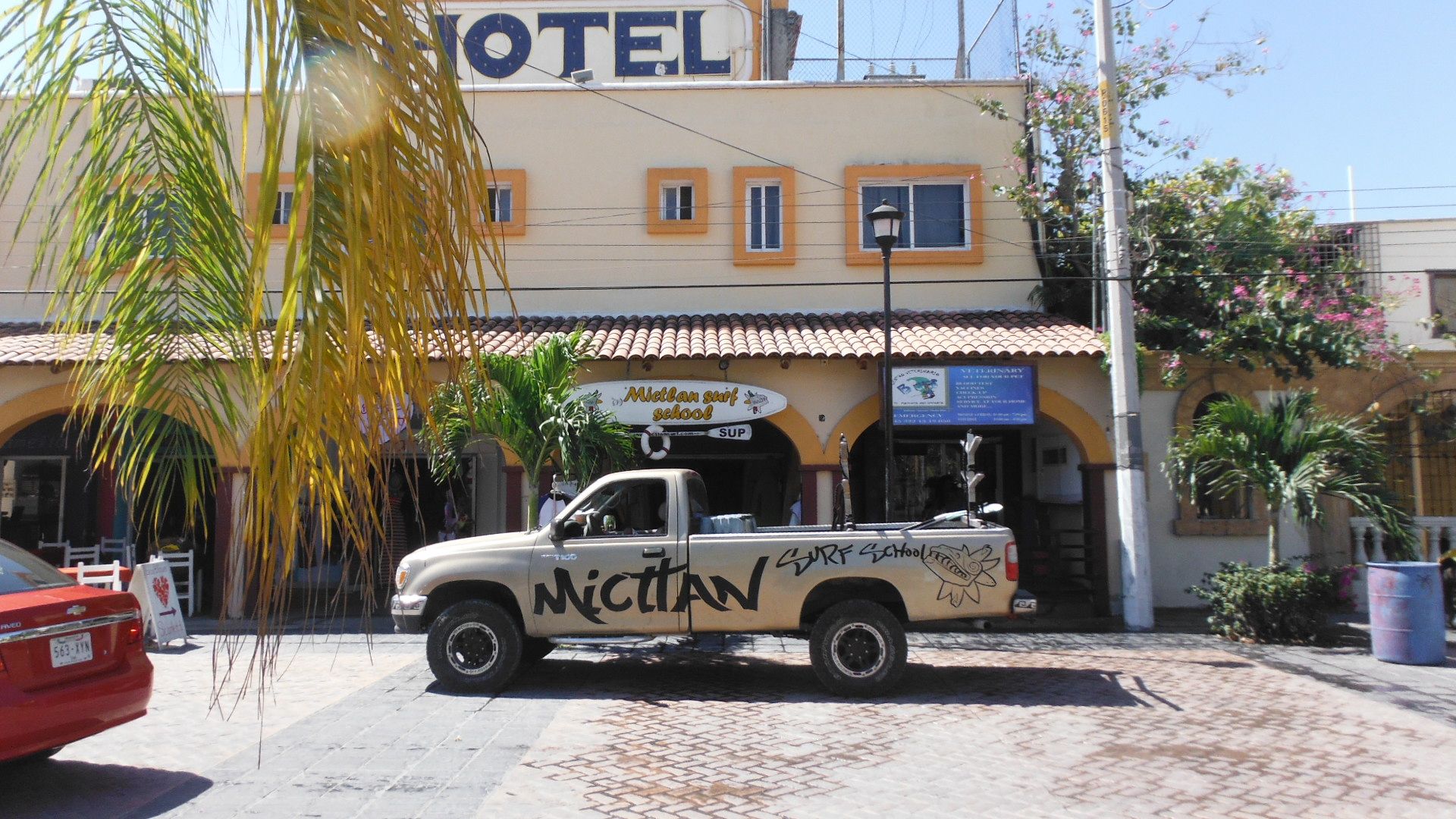 Another surf shop. I am looking to get a blow up paddle board I
can also use as a surf board. No luck so far.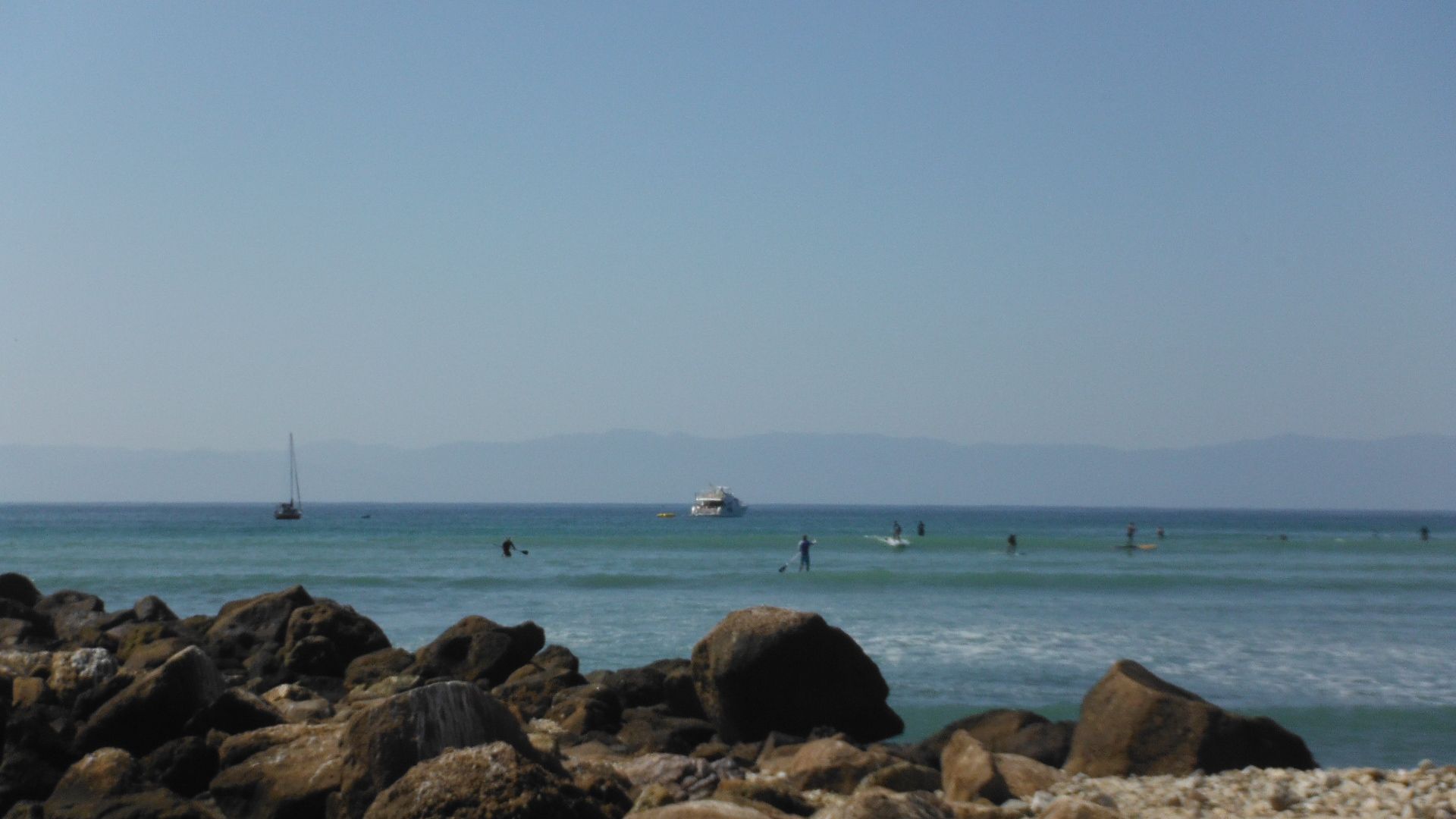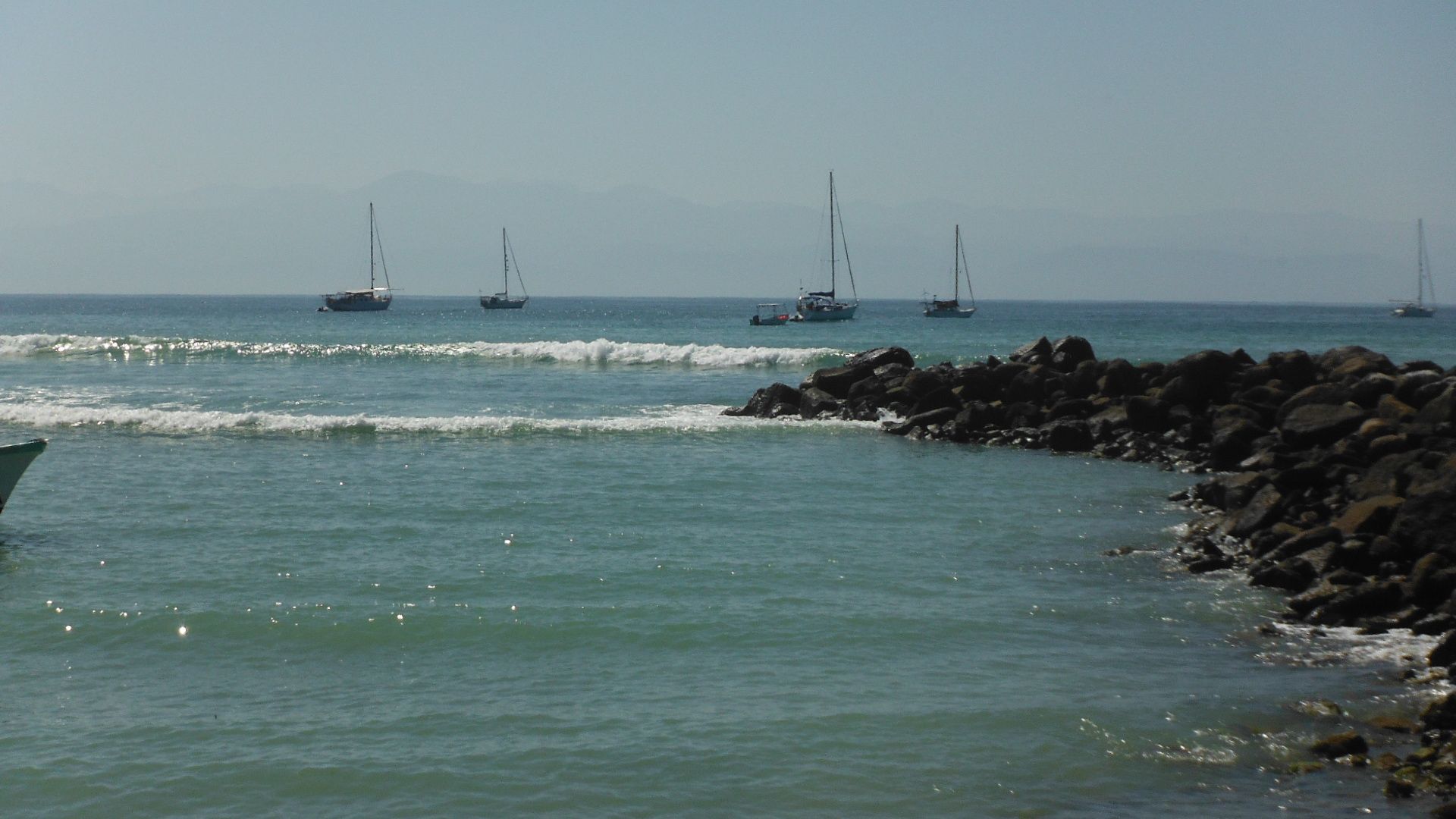 Where we land the dinghy.
Debbie and I went in yesterday and they were surfing right across the

spot where we land our dinghy. Never a good sign. We did OK getting in and we timed it right. The prop slips on our out motor and also I have only a few days practice surf landing the dinghy with the motor on it. The last few days were real easy so I got some good practice.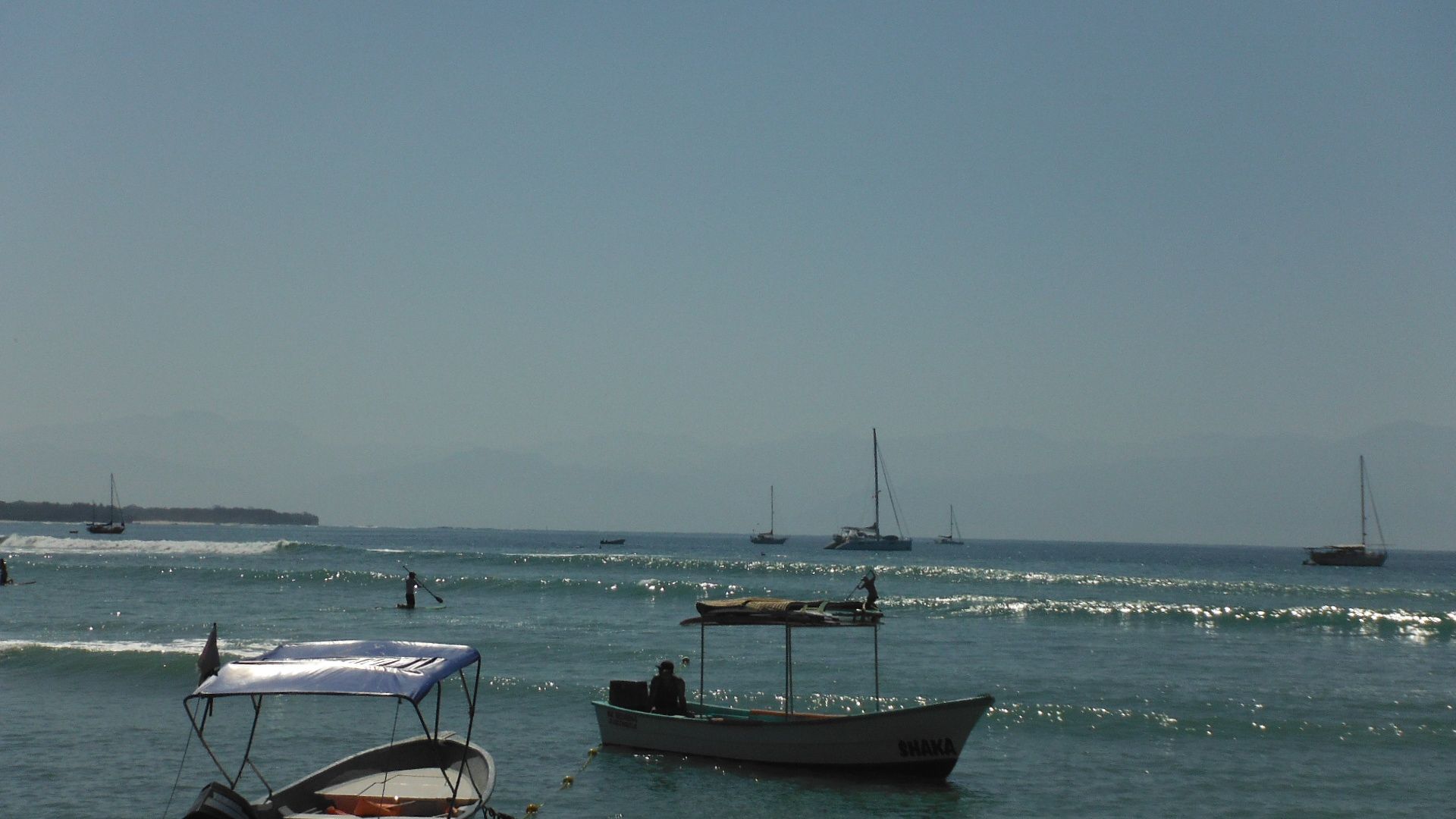 So no luck with anything but we had a nice free seminar on weather and some storing your boat advice etc at the La Cruz marine. A our way there and back. When we got to the beach in Punta De Mita where our dinghy was it was dark. We had to get out through the surf and it was real hard to see the waves. We were by a jetty and the waves were crashing on the jetty. Not reassuring at all. We did get out and went up and over a good sized wave and made it without getting we or at least not by a wave. I got wet as I was trying to get into the dinghy. My foot got hung up on the seat. Never plan on getting in and out dry

J