Beginning of April 2013 - Sitting at anchor in Punta De Mita in Banderas Bay in Mexico
Pg 69 of the Pacific Mexico Guide book
We were launching the dinghy off the foredeck (where we put it for passages over a few hours for safety reasons) and a couple of ladies were paddle boarding by (VERY popular in the anchorages). Debbie stopped mid-process to say hello so I asked her to lower the dinghy if she was going to stop to talk. Right after he said that, one of the ladies said "is that Chip"? Turns out, it was Marie, the roller derby queen from Marina Cortez. She and her husband Leonard have been here for a couple of months. Last we had heard they had been up in the Sea of Cortez. That was freaky.

Then, later that same day, we went to town to check it out and get some groceries, have some lunch, etc. When we were walking back to the dinghy, Debbie happened to look behind her and who does she see - Sam and Dave...our friends also from Marina Cortez. Talk about double freaky!!!! So, we turned around, found a quiet restaurant (which was no easy thing since it's the holiday around here (Holy Week)) to talk and catch up. They came from the Sea on a 4 night/5 day passage, hoping to head a little further south before Hurricane Season. We have seen them almost every day since, just to be able to soak up their friendship before they take off. We had them over for Debbie's "famous" pancake breakfast yesterday! They'll take off for La Cruz to do some engine work before heading South so we'll get to see them again.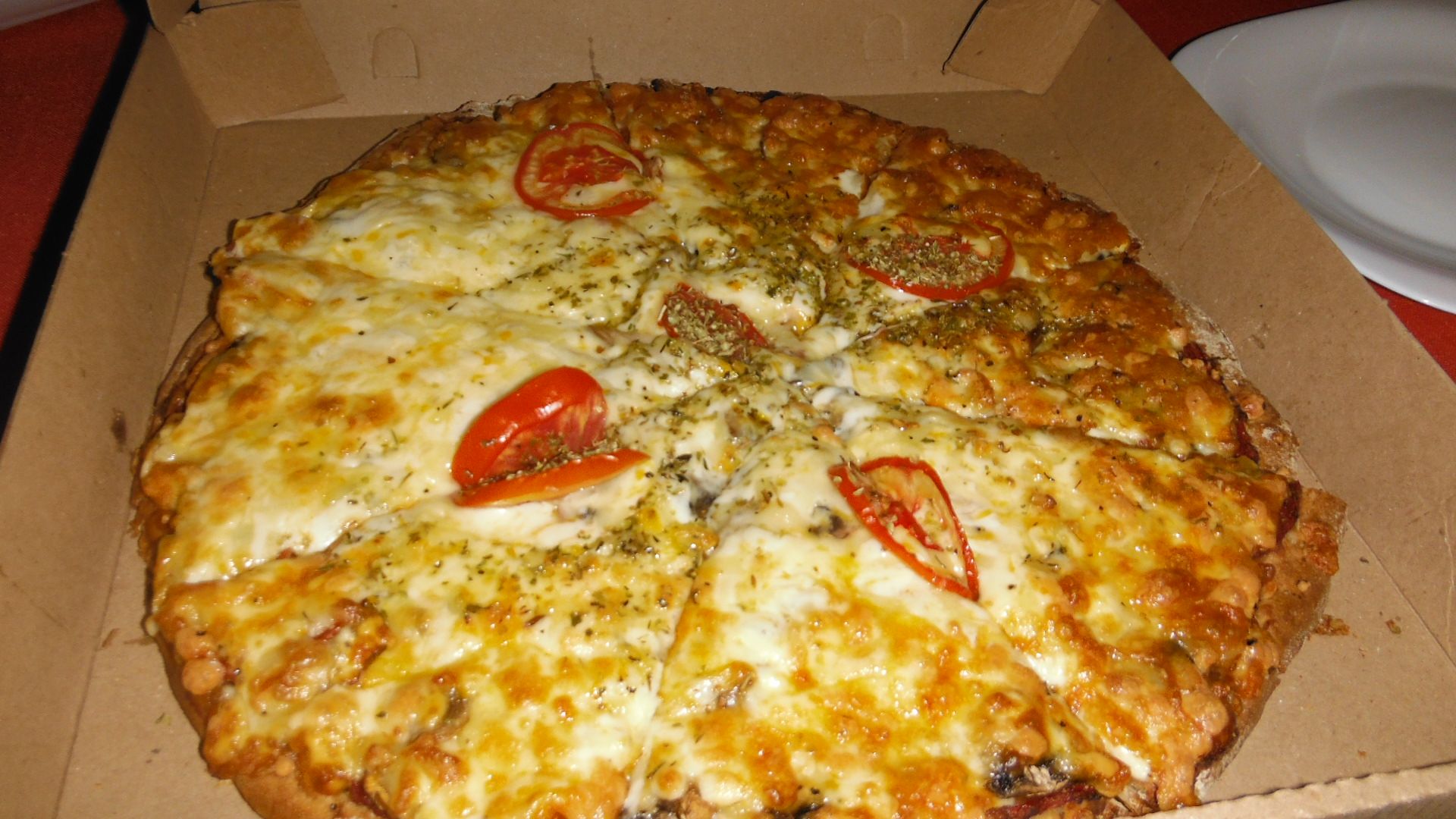 We got the pizzeria invitation by VHF and so we met up at the
house which was the pizza place.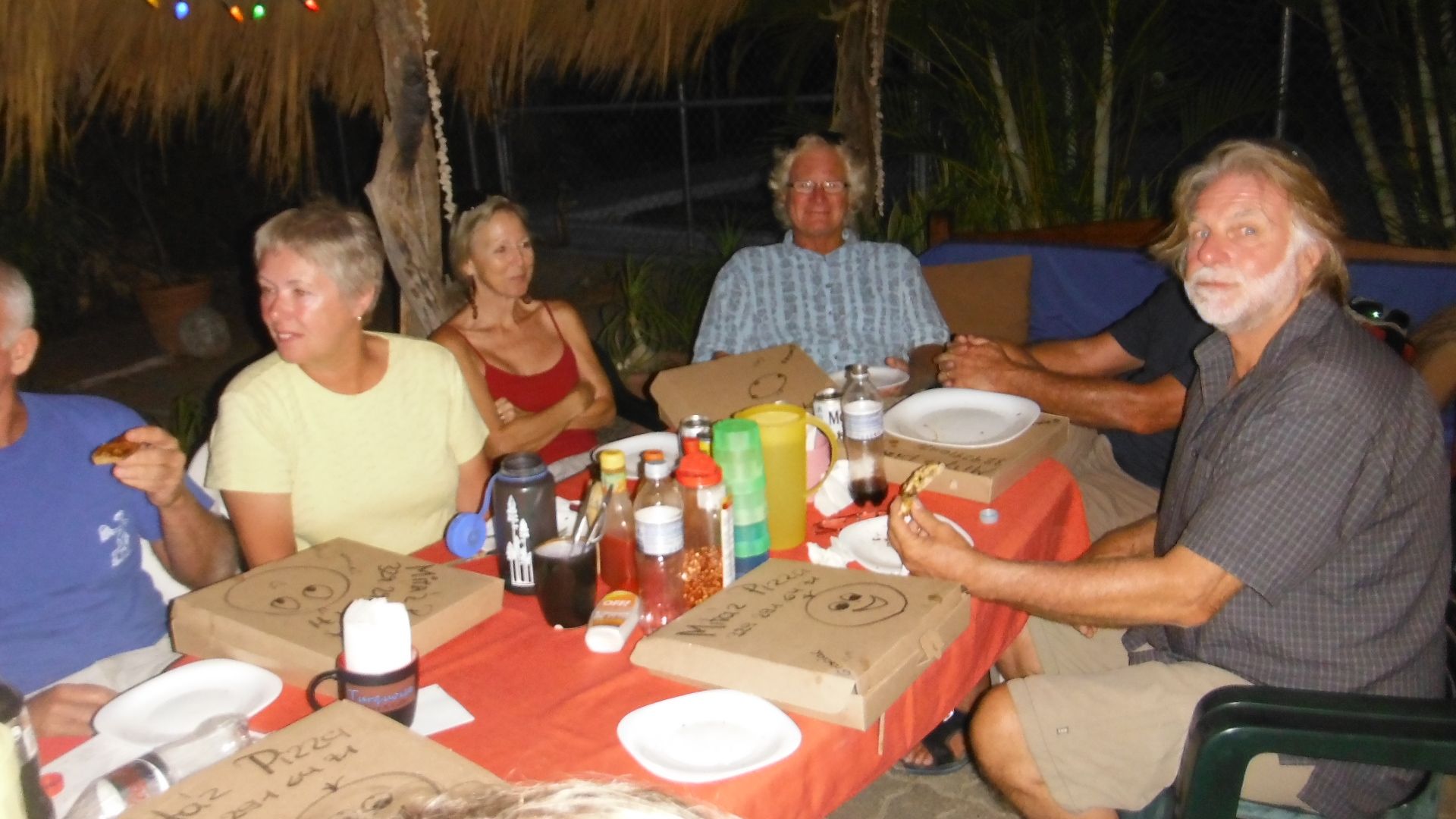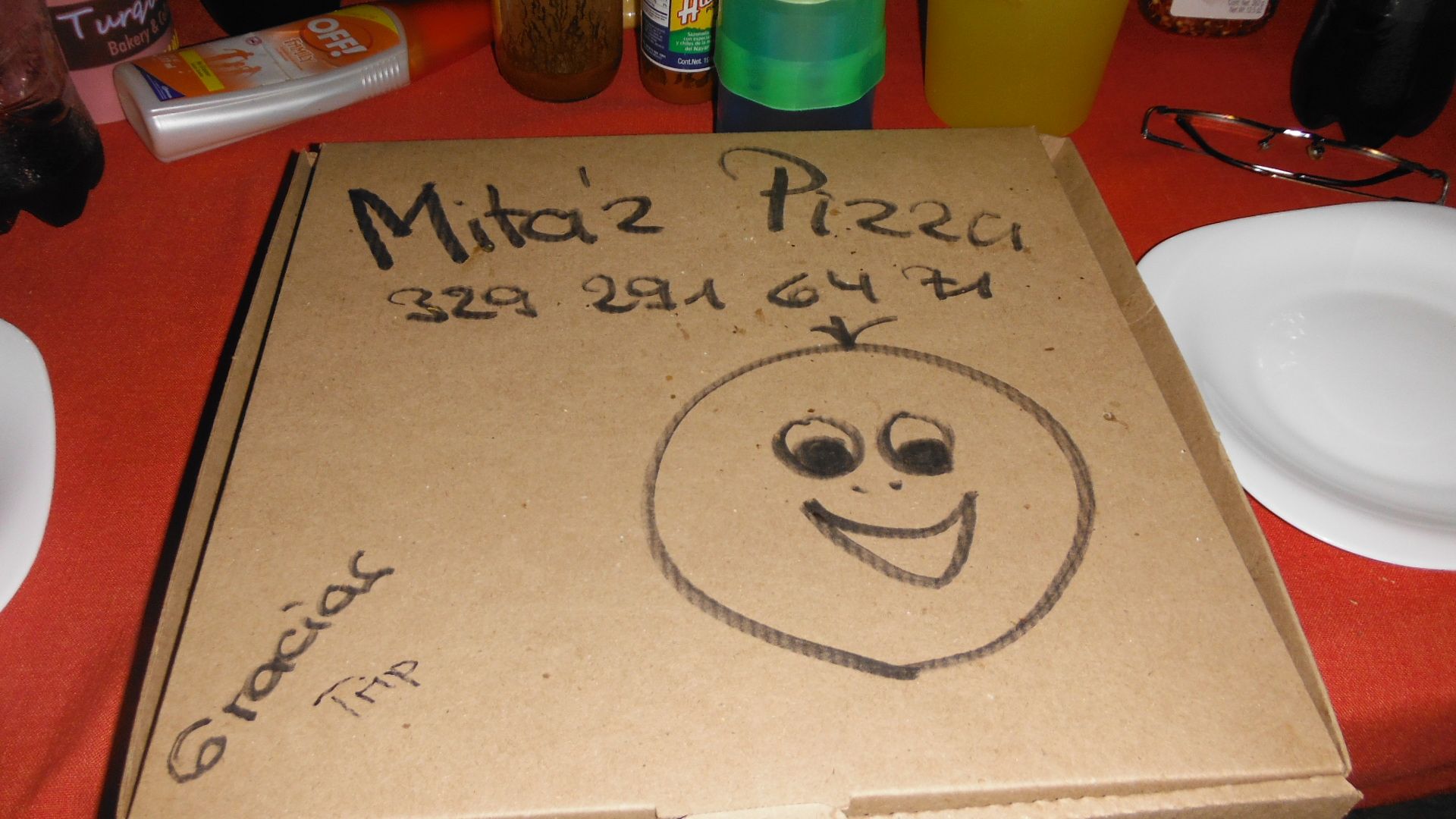 A few days later a beach bon fire pot luck was announced over the VHF and most of the anchorage attended.