Bused to Santiago end February 2013
Pg 152 of the Pacific Mexico Guide book
We took the bus to Santiago where we met up with Mike and Holly from s\v Wanuskewin (our former dock neighbors in San Diego). They brought Kiki and her husband from s/v Oya with them as they were anchored together in Santiago Bay. (Kiki is one of the net controllers for the Amigo Net on SSB radio).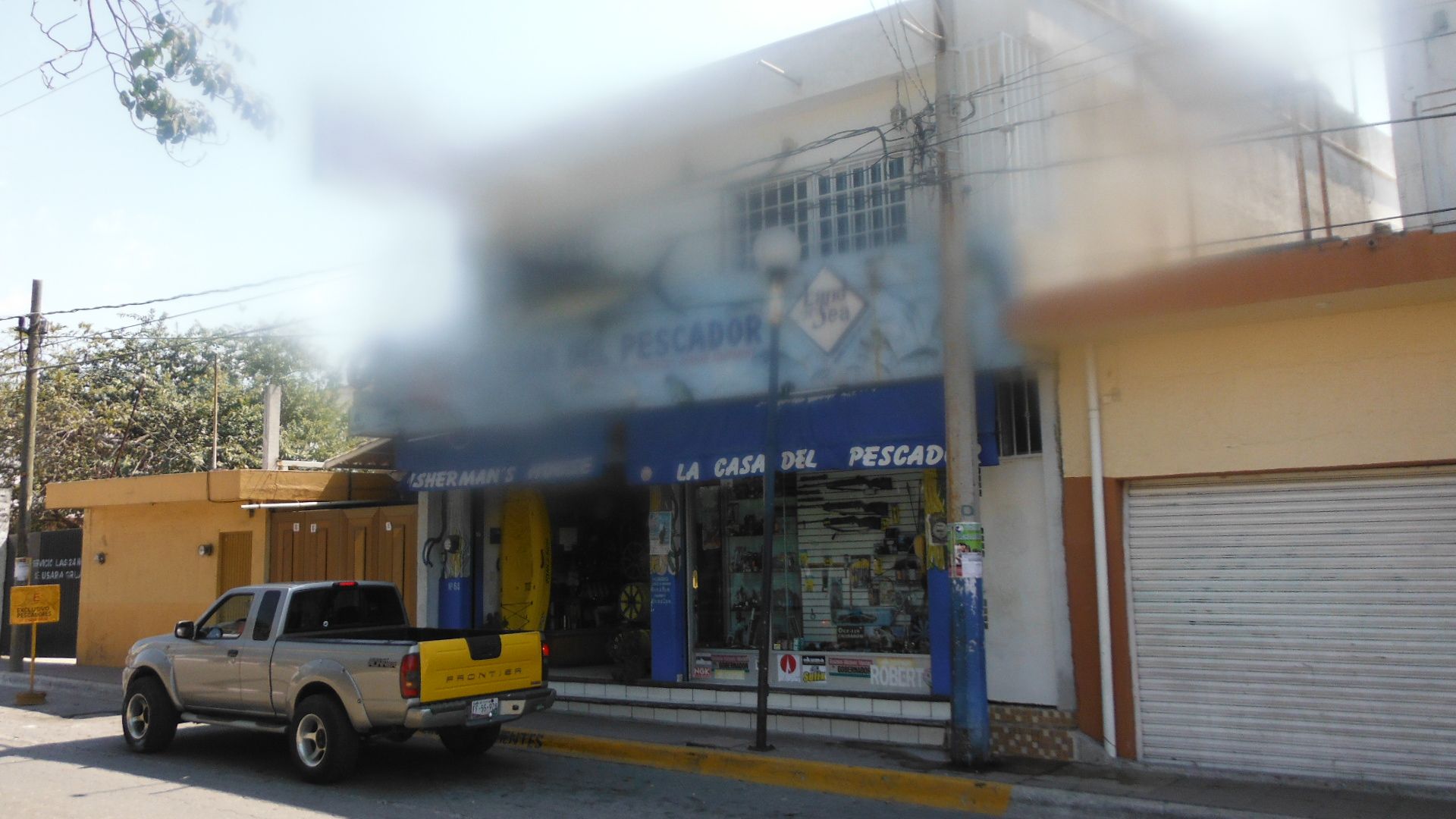 We want to a chandlery\dive shop\gun shop store in Santiago.
This is where we got a float buoy for our stern dinghy anchor, that works very well
There was something on the front of the store besides the fish that was cool but I forget. The camera had water on the lens.
We walked toward Manzanillo where we had lunch, went to Auto Zone then split up to do the rest of our shopping.