Middle of April 2013 - Sitting at anchor in Punta De Mita in Banderas Bay in Mexico
We had a nice sail from La Cruz to Punta De Mita. Our furler has never been right since we put on a new genoa or it could be when it broke on the Cabo to Mazatlan crossing. We hate to furl the genoa with the winch on the second speed. That should not need to we used, the winch never mind on the second sped.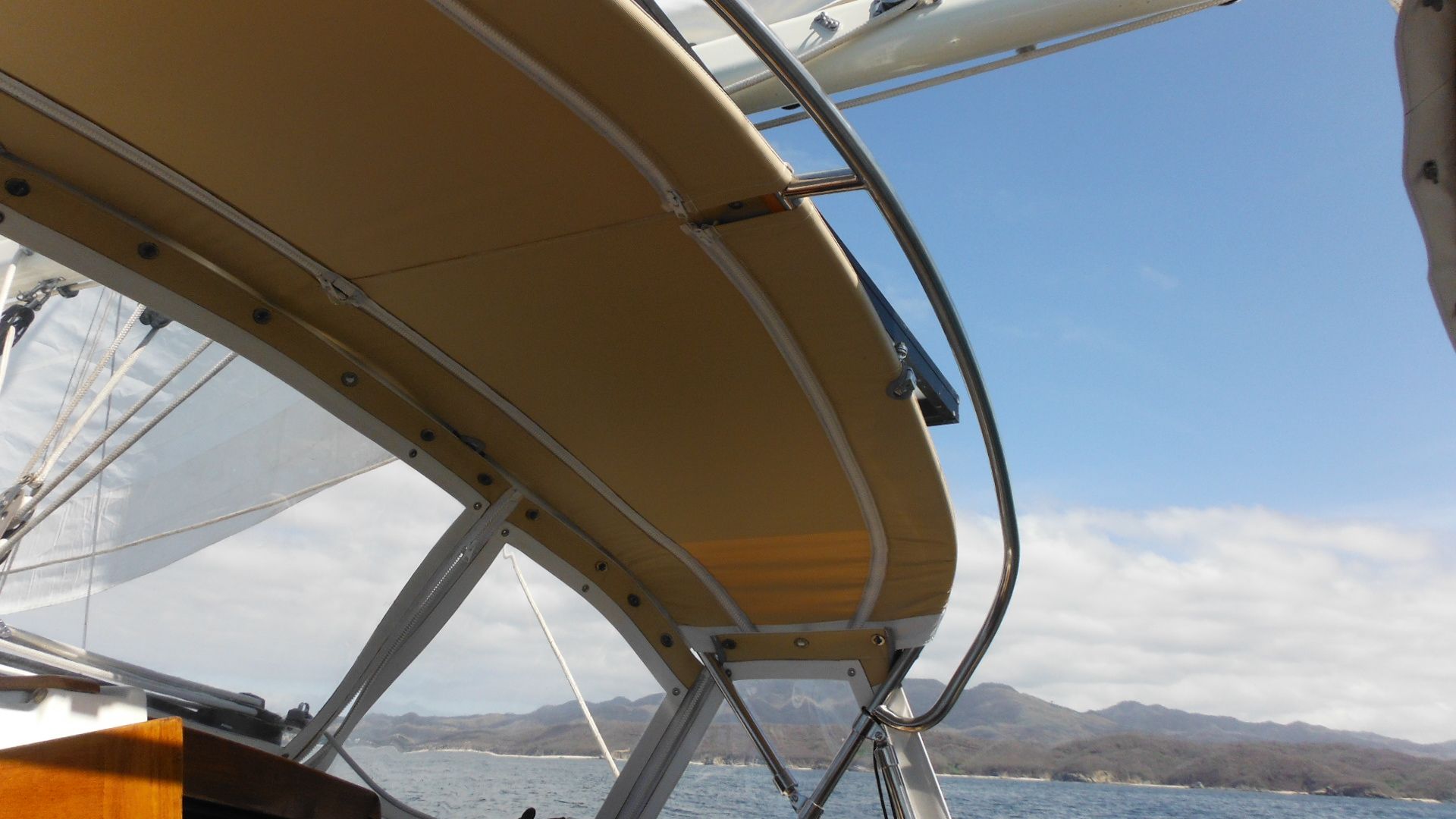 Any way it was a beautiful sail and we got a whale show by the islands to boot.