Middle of April 2013 - Anchored in La Cruz Anchorage - in Banderas Bay in Mexico
Pg 76 of the Pacific Mexico Guide book
It was in December of last year and we were anchored in the La Cruz anchorage. That is where we are now and it is 4/15/13. We never got the post going because it took a long time to get the video to the web.
Also the La Cruz Marina charges (when someone is there to collect it at the dock)

30 pesos a day to "park" your dinghy for going in to town for WiFi, groceries, etc. Well in Barra you can get a panga to come to your boat in the anchorage, pick you up and take you to town and that includes a ride back when you are ready. That is 25 pesos. So while 30 pesos does not seem ($3.00) much it really is.
Any way back then the water was clearer and the fish were all over and you could see them easily.
Speaking of fish, at the La Cruz fish market we got a piece of Dorado for less than $3.00 and mmmmm good!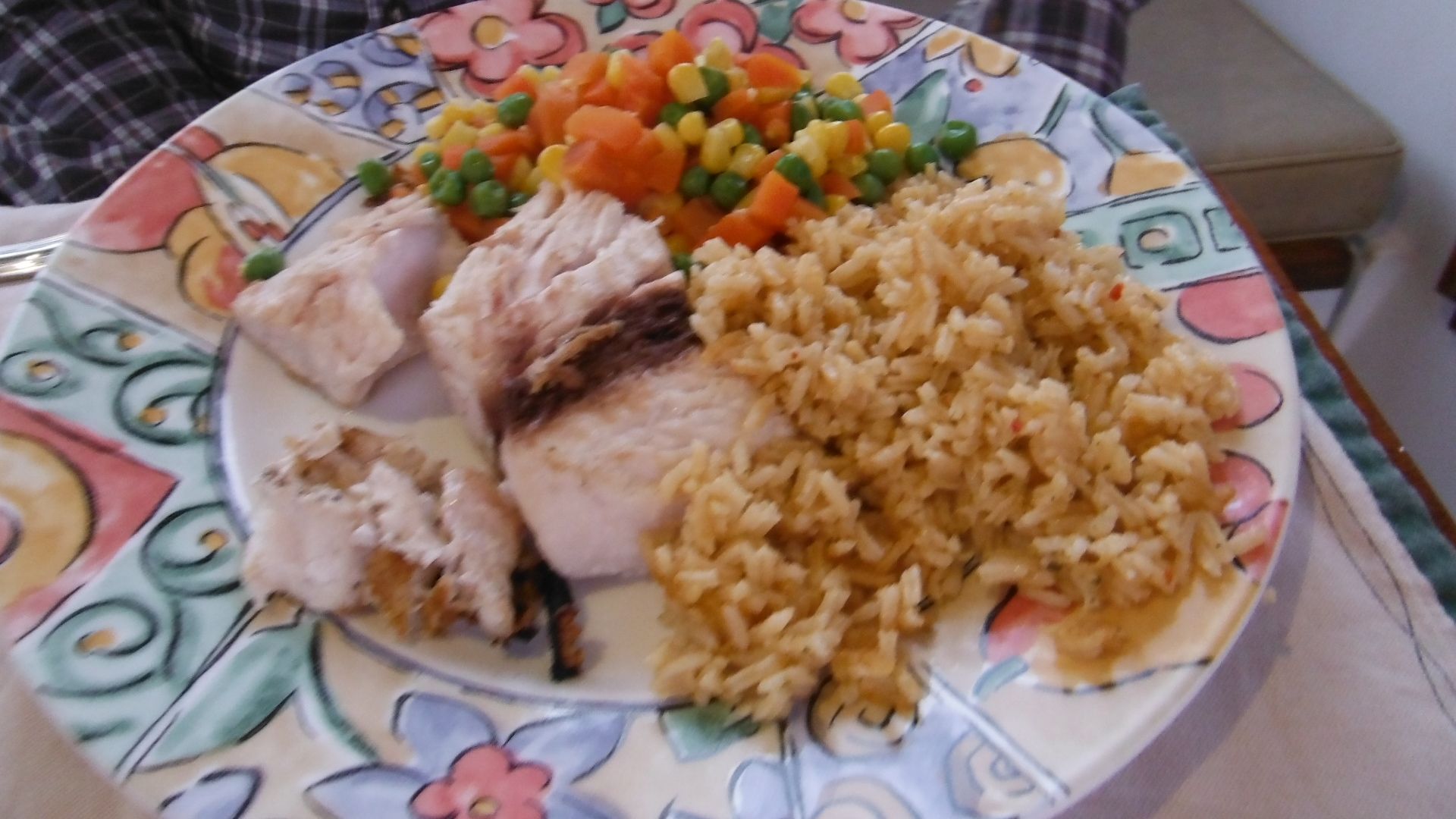 The weather was different then (December 2012). It was nicer in the afternoon hours as the wind did not pick up as it does now. Now every day the wind is 20-25 knots through the anchorage. Makes for a wet dinghy ride.
Not so nice for every one :(
Catamaran getting towed in by Mexican Coast Guard in Banderas Bay.
It looked like the sail was shredded and other damage.
Some others were having more fun!!

Sailing right through the anchorage!!